She used to be so playful, so active. She's the sweetest little girl. Everyone in our colony knows and loves her. So much so that — before all this — she could walk into any of their homes and they would feed her and let her play there. I may have been the one to give birth to her but they all treated her like their own daughter, everyone loves her that much.
But today she's lying in the ICU and we're unable to save her! Cancer is killing our Maanya and we can't afford her treatment...
She was fine even last month
"I don't understand how this happened. Even one month ago she was fine. But then she got this fever, and a day later she started having bloody stools which terrified us. When regular medicines didn't work, I saved up some money and got her a blood test, but that didn't reveal anything.

So I kept saving up money and getting her as many tests as I could afford; the whole time she kept getting weaker and weaker. Finally last week we found out she has blood cancer. She's been in the ICU ever since...

"

— Earesh, father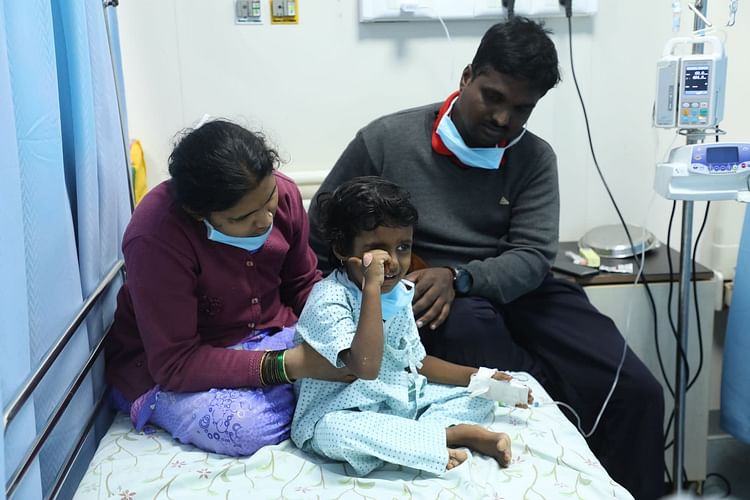 Her parents have been struggling financially for a year
To say that the past year has been difficult for Rita and Earesh would be a great understatement. Earesh has been a vegetable seller all his life. He used to set up shop in the same corner of the market that his father used to use, and his grandfather before that. But then the market got shut down mid last-year, and Earesh lost his only source of livelihood.
"Between that and the lockdown, I haven't been able to properly work in over a year. I've been setting up shop near my house but I make just a few thousand rupees a month.

We're living almost entirely on loans from distant relatives. And now Maanya has cancer. When will this suffering stop? When can my family be happy again?

"

— Earesh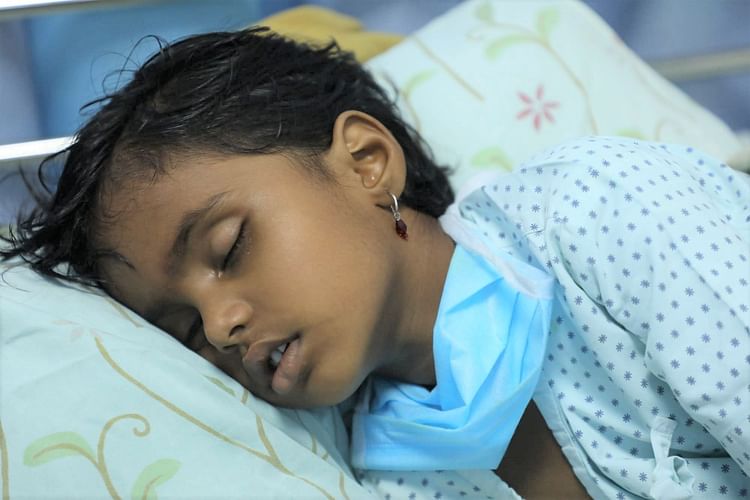 Maanya needs chemotherapy urgently, or she won't make it
Little Maanya has acute myeloid leukemia, blood cancer. It's making her weak, giving her breathlessness, and these are just the smallest of her problems. This poor girl is also suffering from joint pains all over her body, and getting frequent deadly infections. At this rate, she may only have a few weeks left. Without urgent chemotherapy, this angel won't survive. Earesh is entirely helpless at this point. All his neighbors have pitched in as much as they could, helping however and whenever they can, but it's not enough. All they can do now is pray for their favorite little girl.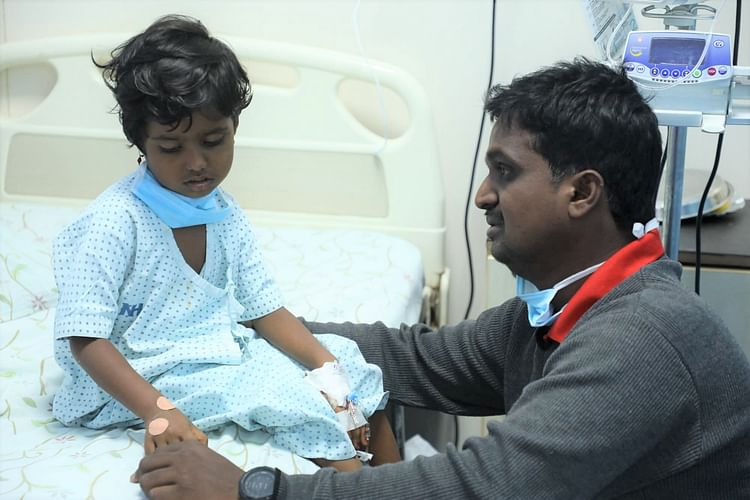 'Sometimes we couldn't even afford to feed her, how will we afford chemo?'
"There have been days in the past year when letting Maanya eat in our neighbors' houses was a necessity, because we had no food at home.

How can I afford 15 lakhs for her treatment now? And that too this quickly? They're saying her chemotherapy needs to start within weeks and continue for maybe a year!

Everyone in our colony wants to help, but they're just like us, they're too poor as well. You are our only hope now, please help us..."

— Earesh