"My poor girl... I just want her to stop suffering. I want her to recover and go back to smiling all the time! All the work I do as a farmer, all the effort I put in, I do it all for one reason; the one thing that makes it all worth it — my daughter.
Now she's dying in front of my eyes... and I'm unable to do anything! I'm her father, and yet I'm not able to save her life! Just because I'm poor!"

— Roop Singh, Lalita's father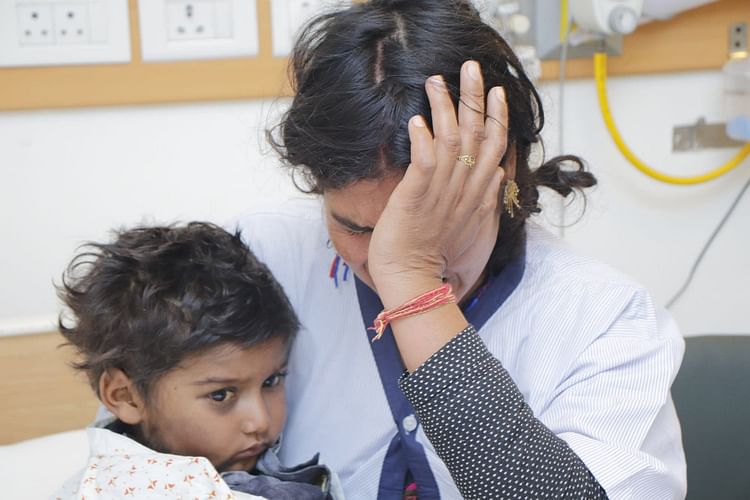 Four months ago, little Lalita's face started swelling, much to her parents' worry and confusion. They hadn't known what to make of it at first, as it didn't seem to hurt Lalita much, if it all. But then her feet began to swell, and then her hands too.
"We were scared, but what made it worse was that we weren't sure what exactly we were being scared of! We took her to so many local doctors, but none of their medicines were helping.

In fact, the swellings only seemed to be getting bigger and bigger!

" — Sunita, mother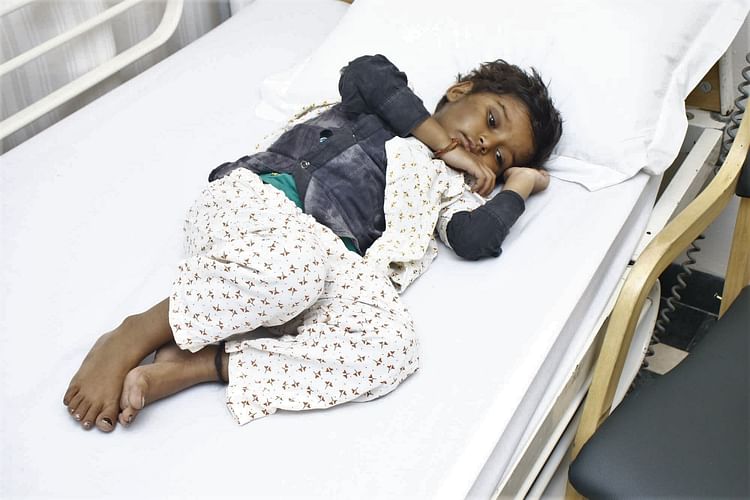 Weeks and weeks of testing revealed a tragic truth
"We had to admit her in one hospital after the other for weeks, while the doctors tried figuring out what exactly the problem was. By the time a big hospital finally discovered what was happening to my sweet daughter, she even started getting severe nosebleeds! The doctors there told us that it's her liver, that it's failing and she may not live much longer! A liver transplant could save her life, but when they told me the cost, I knew I could never afford it. I tried my best to try and strong for my wife's sake that day, but eventually... I couldn't help it, I just broke down and cried with her. This is the worst pain I've ever felt in my life." — Roop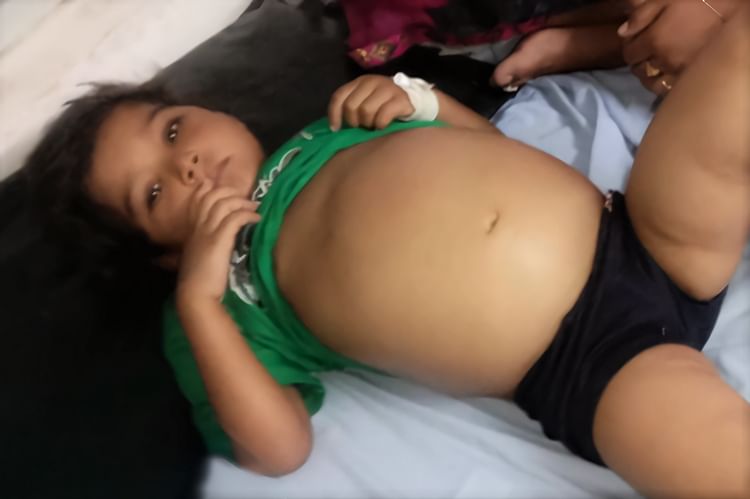 This 4-year-old's liver is 95% damaged; she will die without treatment
Little Lalita has liver cirrhosis, the final and deadliest stage of liver disease. The swollen stomach, the aches in her hands and feet, are all symptoms of her condition. With more than 95% of the liver damaged, it's only a matter of time before the little one succumbs to the disease. At this late stage, there is no way to recover from the damage, only a liver transplant can save Lalita's life. She is running out of time, but her father has already run out of money.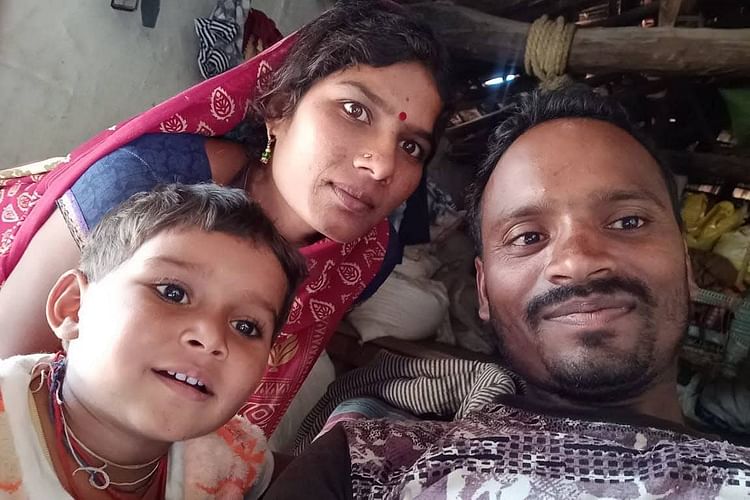 'Be the father or mother we're unable to be, and save Lalita's life!'
"I'm just a farmer. I can't even wrap my head around a sum like 20 lakhs, which is the minimum cost to save her life. Just to take her to all the hospitals, and for all the tests and scans, I've spent a few lakhs in the past few months, and most of that was borrowed!

They're saying she needs the surgery as soon as possible! Please, you're her only hope now.

Please be the father or mother that we're unable to be, and save our daughter's life..."