"My husband left us five years ago for another woman. He didn't care about me or my two young daughters. I wasn't working and we had absolutely no source of income to survive. At times we even slept with empty stomach by drinking just water to kill our hunger. It took me almost a year to find work as a domestic help. It was after a long time that things were falling into place. But our happiness didn't last long, I was diagnosed with a severe disease."
- Krishnaveni

Krishnaveni suffers from severe Spleen damage, a delicate, fist-sized organ. It is an important part of the body's defence (immune) system that helps the body fight infections when you are sick. Due to the damage, Krishnaveni struggles to eat even a spoonful of food despite being hungry. She vomits whatever she eats and her stomach is swelling due to lack of proper blood circulation. There is no other option but to remove the entire spleen. Only surgery can bring her out of this misery.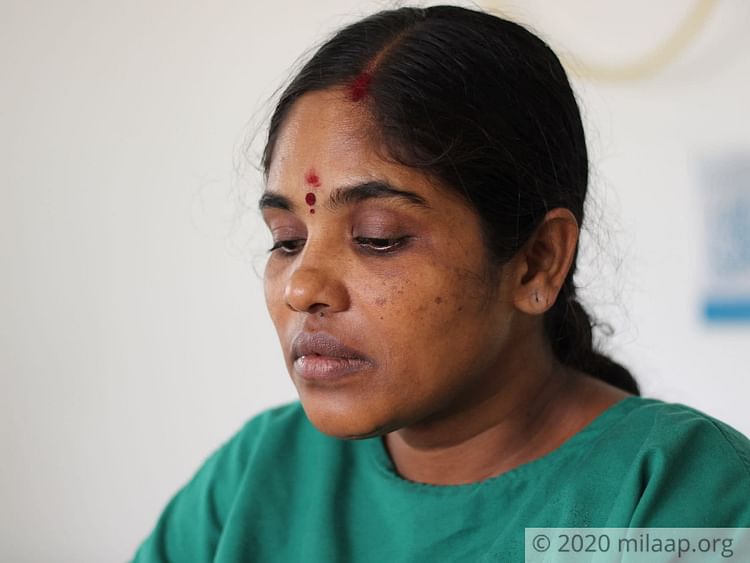 A pill before and a pill after every single meal, every single day
"When you look at me, you might not think there's anything wrong with me.. but that does not mean I am not suffering. For even a morsel of food, I need to take a pill first and I have to take a pill after eating the food too, otherwise, my body won't accept it. Just like that, I take at least 8 pills a day and most of the time they don't even help me digest my food, even the liquids."

Because of financial constraints, Krishnaveni kept delaying the surgery. She has been suffering like this for a year now, living on nothing but pills.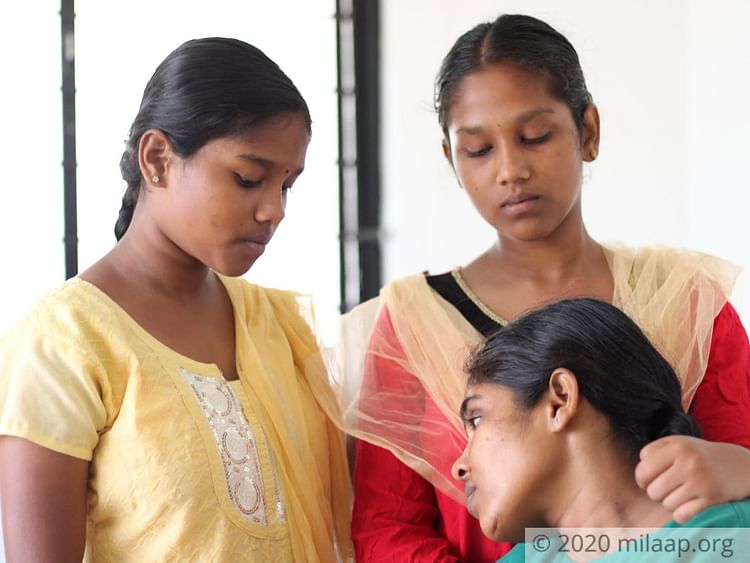 My family needs me and I can't afford to be sick anymore
"It's been a year since I have stopped working. I don't have the energy to even get up from the bed and to keep the house running, my poor old mother started going to the houses I worked for. It breaks my heart to see her struggle like this. My daughters need me. They look after me at home and they watch me suffer every day. They try to stay strong but I know they are scared and worried about me. I can't afford to be sick anymore but how will I arrange so much money for the surgery."

Krishnaveni's poor old mother doesn't have the energy to work in more than 2-3 houses a day and the little income that she earns also goes into Krishnaveni's medicines.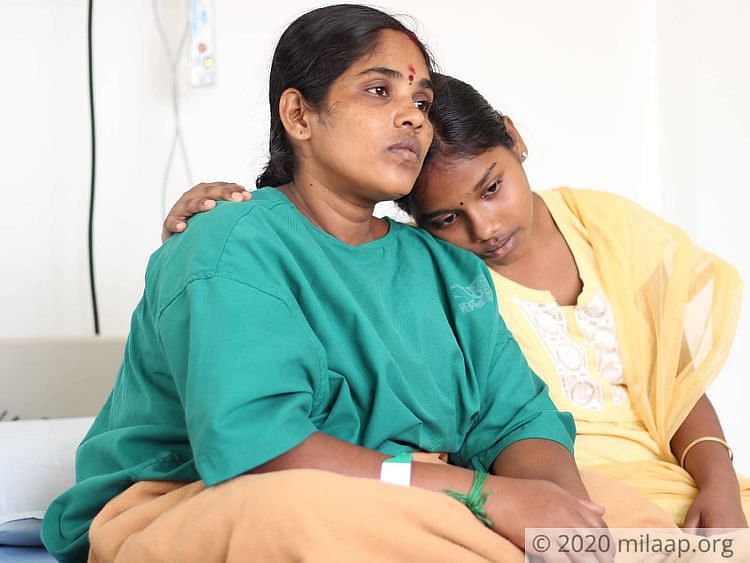 Your generous contributions can help this family get through this difficult situation. Click here to contribute.