"He is 6 years old and yet he hasn't been able to eat properly with his mouth. You see that hole in his stomach, that is where he gets all his food from. Everytime he tries to eat something, it comes out of the hole in his throat. All of this can get normal you know? He will be able to eat like a normal child once he has this surgery. But I am afraid that we won't be able to afford that," - Hema, mother of Ketan.

Ketan was born with a conjoined food pipe and windpipe. He is unable to breathe or eat like normal people. He has a hole in his throat that allows him to breathe and a hole in his stomach through which Hema feeds him.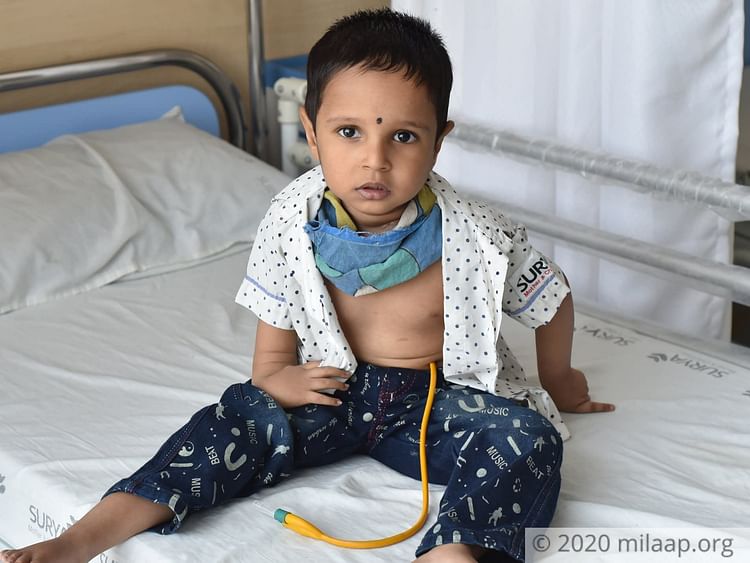 We almost lost him two years ago
Since his birth, Ketan has been feeding from the hole in his stomach. But it is not an easy and comfortable process. Two years back, he got severe pneumonia. The doctors said that it was because the food wasn't reaching his stomach but his lungs.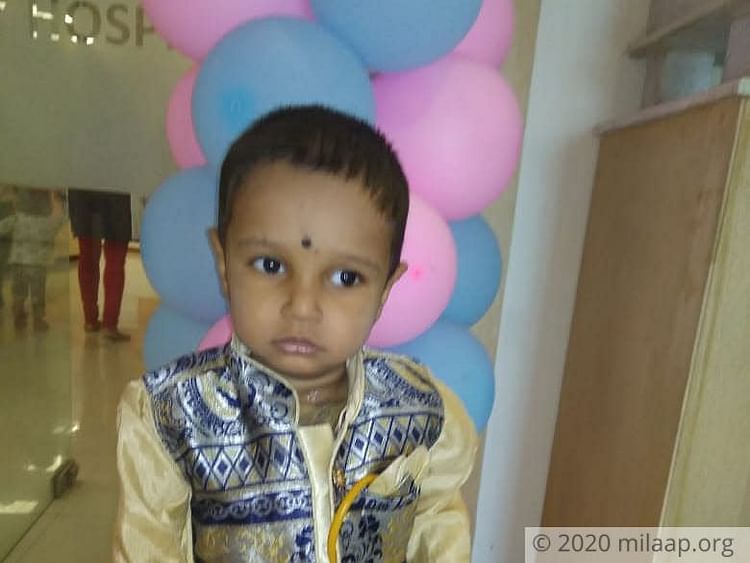 "They had to immediately operate on him without which he would have not survived then. But then the doctor also told us that he would need another surgery later. That was the only way he would be able to live a normal life," - Hema, mother.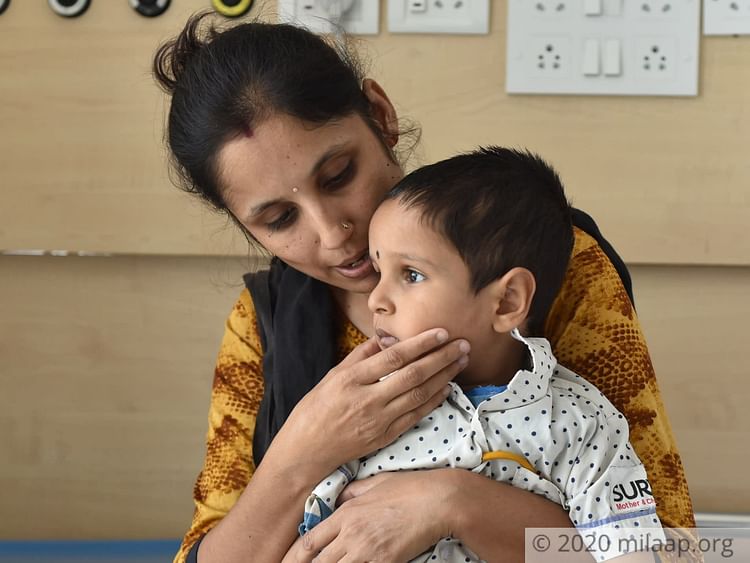 The time is right now for surgery but they can't afford it
Ketan's weight is just correct to undergo the surgery but it would cost Hema and Santosh around 5 lakhs. They have nothing left - all their savings, little bit of their jewellery - they have exhausted everything.

"I am an auto driver, I make Rs 300 per shift. It is not enough, half of the time, Hema and I go hungry trying to feed my sons. How will I arrange for so much money? Does that mean that I will lose my son?" - Santosh, father.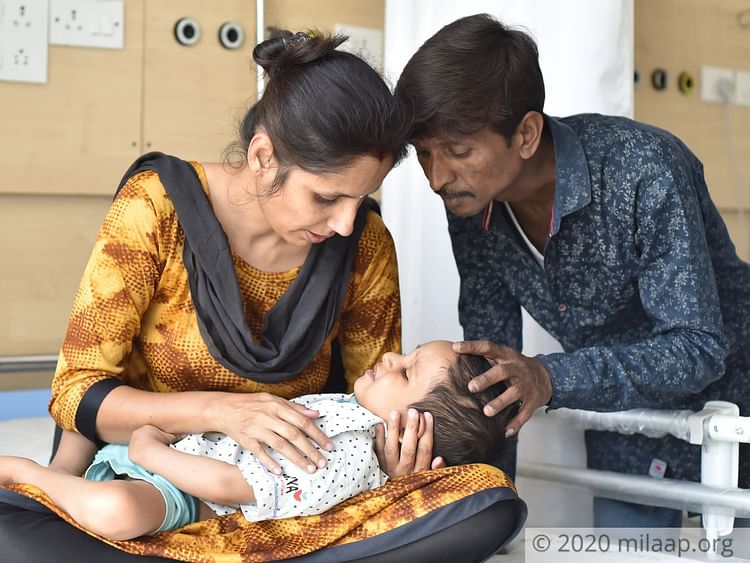 Ketan often itches the hole in his stomach and tugs at the plug. He wants to eat like his elder brother, Piyush. He is tired of the frequent infections that keep happening - now only you can help this little boy.