Kamlesh has always been a happy and active child. Being the eldest of the siblings, he is very responsible and takes care of his brother and sister. His laugh is contagious and no one can stay angry at him for long, that's how he gets away with his mischiefs but since the last few months, that smile has faded.
Cancer changed everything.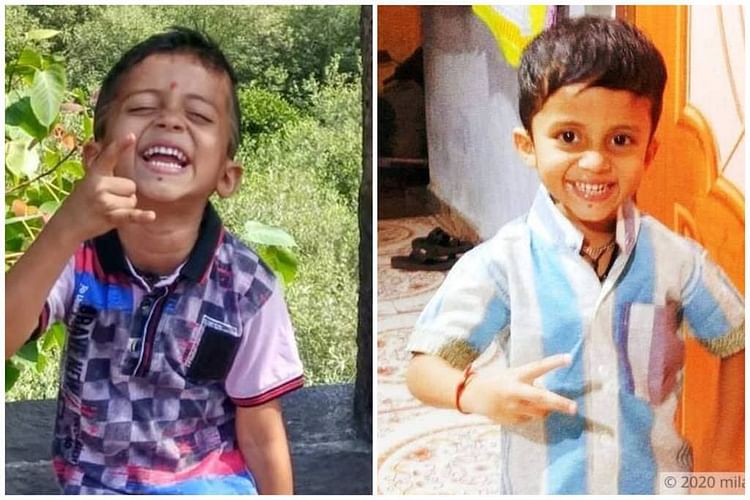 He has stage 4 cancer
"Kamlesh had a recurrent fever which refused to go despite taking multiple medicines and injections. Local doctors said that it was just a viral fever and there was nothing to worry about but then, I noticed that there was something hard, mass like thing inside of Kamlesh's stomach and I got very scared. I knew it was something bad but I never thought it would be cancer. It's killing my child." - Shalini, mother

Kamlesh was diagnosed with Classical Hodgkin Lymphoma, a type of blood cancer that leaves the body vulnerable to infections. The little child is at stage 4 and has a tumour in his stomach. Without immediate treatment, he might not survive.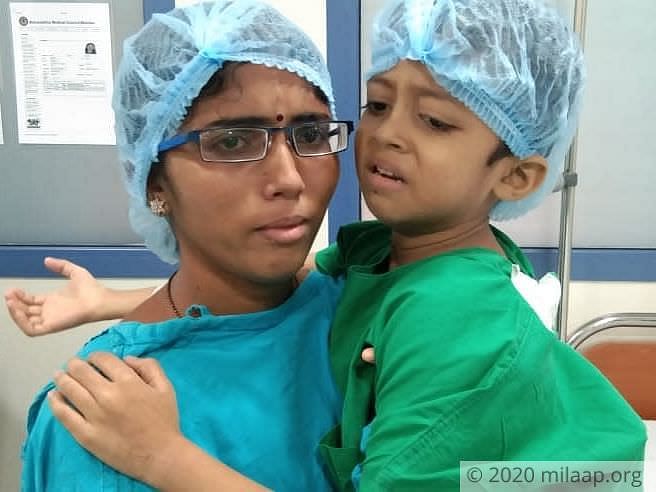 "Every day I used to wake up and smile, watching my children sleep peacefully but ever since this wretched disease has entered our lives, watching Kamlesh suffer is nothing less than a curse to us. He keeps on rubbing his hand over his stomach to see if his tumour has gotten any smaller but it doesn't. How will it be better if we can't afford the treatment? We are running out of time now." -Shalini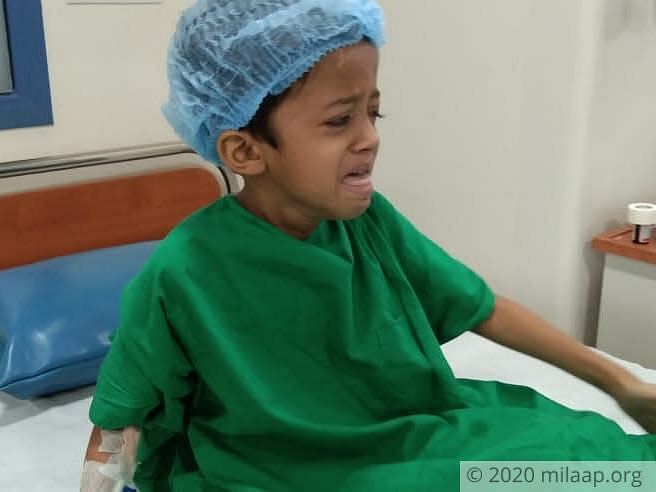 I am just a fisherman, I can't afford it
"I am a fisherman and it's not like I earn on a daily or monthly basis, I get paid only once in a year despite going to the sea for fishes every day. That's how life is for us. The amount that I get working throughout the year, that is not enough to afford even the basic tests for my child right now...how will I afford this treatment? How will he beat cancer?" - Raj Kumar, father.

Kamlesh needs immediate chemotherapy to stop the cancer from growing and the treatment will cost them 5 lakh rupees, an amount these poor parents will never be able to afford. They need your help.


Your contribution can save this little child from the clutches of cancer. You can give him a second chance at life. Click here to contribute.