We were already scared by the sudden and random bruises, the spots of blood that had formed all over our son's body. But then one morning, I woke up to the sound of my wife screaming. I jumped out of bed, panicking, and I saw... My wife was sobbing, trying her best to wipe our son's face with her kurti.

His mouth and nose were... covered with blood. His pillow was soaked.

It was the most terrifying sight I've ever seen in my life.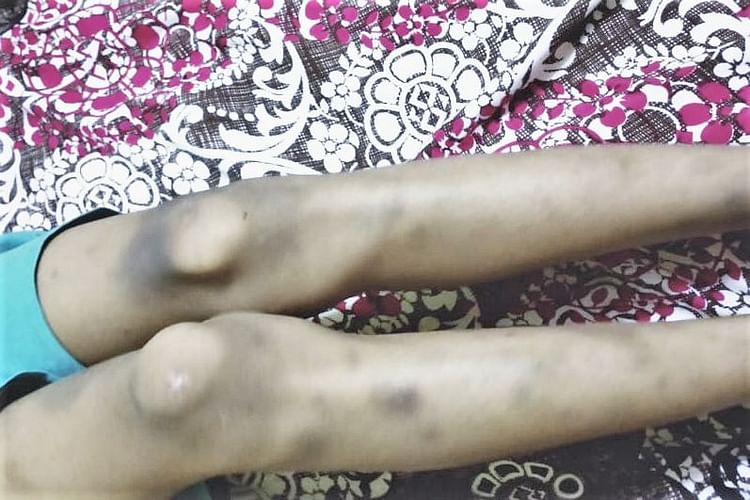 Bruising and spotting on Kabir's legs
Omar and Sahanara led a small but happy life even just one month ago. Of course, with the pandemic, it wasn't the best of times. But they had each other, they had their son, and they really didn't care for much else. Fate, however, had different plans for these parents and young Kabir.
"It started with just a fever. Medicines made it go away, but then 2 days later he was running a high temperature again.

And then the bruising and spotting started.

"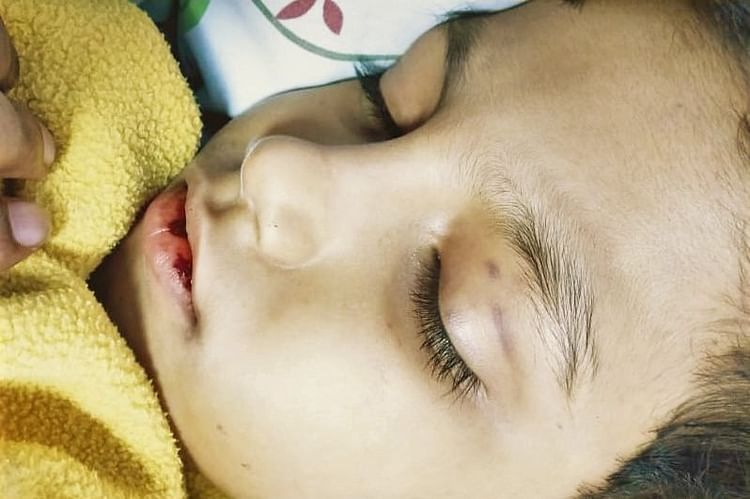 Kabir starts bleeding again just moments after his parents clean his mouth and face

Sometimes he bleeds until he faints because of his rare disease
"We took him to a doctor, who said it was a skin condition at first. But once the bleeding started happening that morning, we knew something was terribly wrong.

He would just be sitting somewhere and suddenly blood would start pouring from his nose and mouth. Sometimes it's a lot, sometimes just a little, but it terrifies us all the same, and sometimes even makes him faint.

A test has revealed that our son has some rare blood disease, something called aplastic anemia."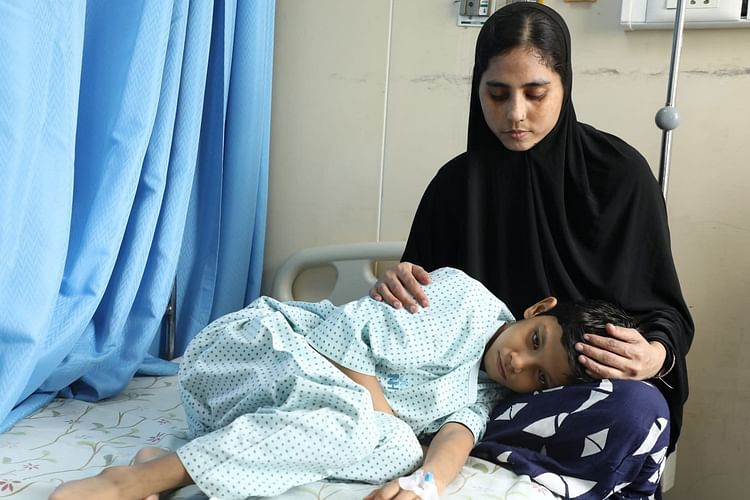 Blood transfusions kept him alive until now, but it's no longer enough
Aplastic anemia is not just rare, it's also extremely dangerous. It makes the body develop unhealthy blood, and leaves the sufferer prone to spontaneous bruising, severe infections, uncontrolled bleeding, and death. The only reason Kabir has stayed alive over the past month is that his parents have been getting him frequent blood transfusions. But it's not enough, and Kabir is getting weaker by the day. At this point, only a bone marrow transplant can save his life.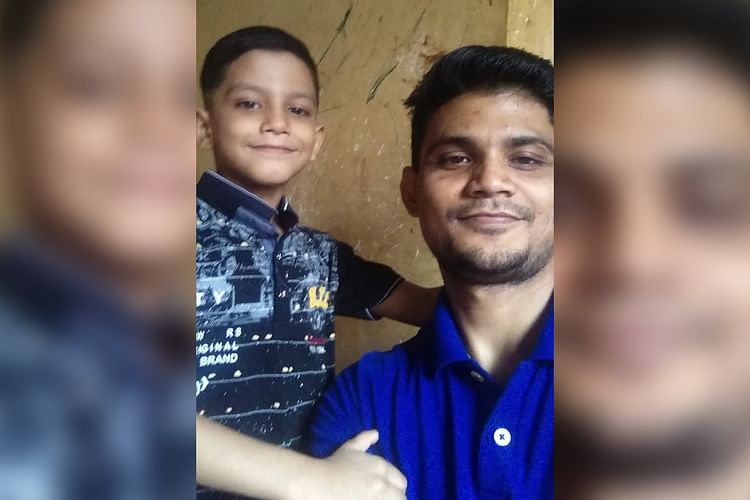 This father would do anything to save little Kabir, his best friend
"I used to work in a small garment factory but have barely had any work since the lockdown. It's been a struggle to just keep Kabir alive until now; I've already taken loans and Sahanara has sold whatever she could.

How will we afford a 20-lakh bone marrow transplant? Kabir is the light of our life. He calls me his best friend, and he is mine as well. We cannot lose him but we're helpless!

Please, you're our only hope!"