"Our first child, a baby boy, suffered from severe malaria and typhoid. We were taking him to the city for his treatment and he passed away before we could reach the hospital. He was in my arms while he took his last breath and that memory haunted us for years. Now it is happening again, I am about to lose my baby and I am unable to save him." - Pushpa, mother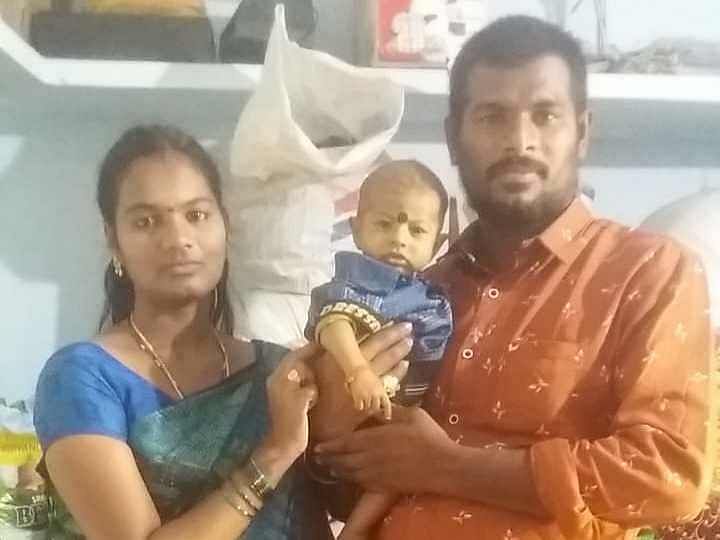 Despite everything, Pushpa's worst fears came true
When Pushpa got to know that she was pregnant again, rather than being happy she was scared. She was scared that she might lose her baby this time too. Even after the baby was born, the fear stayed with her and she wouldn't let him be alone even for a few minutes. Despite everything, her worst fear is coming true.

Baby Johnson was diagnosed with liver disease when he was just 3 months old. He underwent a Kasai surgery which unfortunately failed. The disease got so severe that the only cure left now is a liver transplant and without it, the baby won't survive.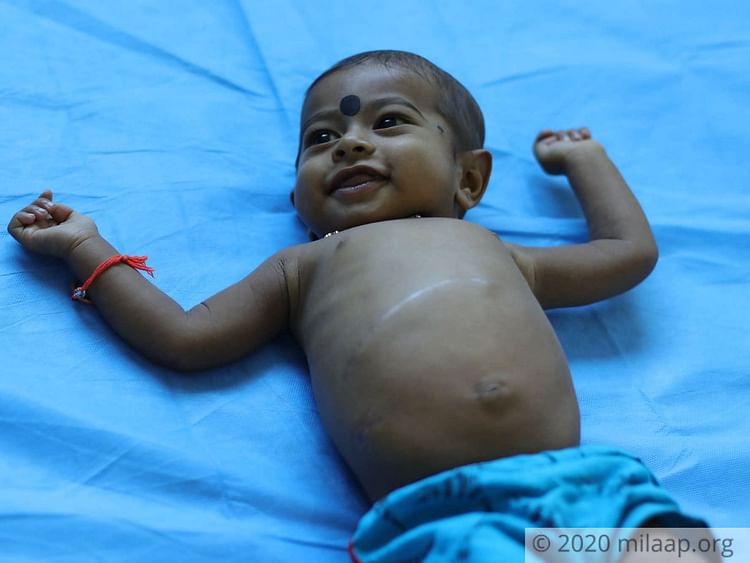 "We never thought it was something this severe. He underwent a surgery and took so many medicines too but nothing is working. His entire body has turned yellow and his stomach, it just can't seem to stop swelling. His liver is failing and we are failing to save him." - Nagaraju, father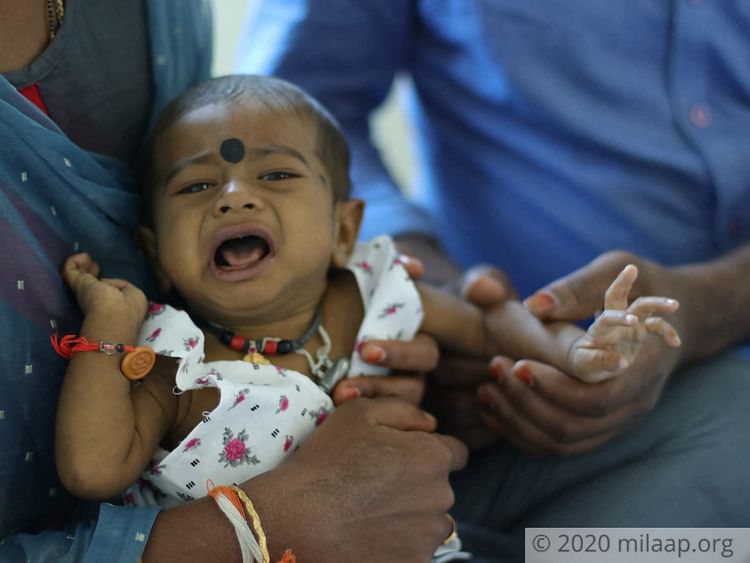 I am just a small farmer, where will I get 18 lakhs from?
This little baby has not slept peacefully even for a single day in the last two months nor have the parents. While Johnson suffers from multiple problems, Pushpa and Nagaraju run pillar to post in the hope of arranging at least enough for his regular medicines and tests.


"We managed some 3-4 lakhs, all of which was spent on his treatment so far and now we are left with nothing to sell and no one to ask help from. It is getting difficult to even fill my family's stomach two times a day now. I am just a small farmer, where will I get 18 lakhs from?" - Nagaraju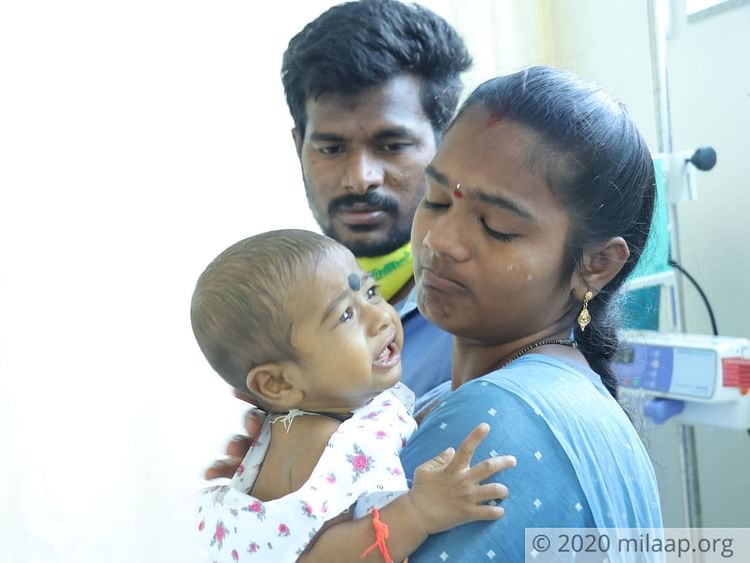 I can't bear another loss
"His health is deteriorating and we are helpless. We are watching him die slowly in front of our eyes. We couldn't save our first child and now to go through the same again is just unbearable. Why is God punishing us like this? My heart can't bear another loss. -Pushpa
The parents can see the weakness in their son's face but they're helpless and devastated. They need your help to save this baby. Only a liver transplant can save him. Your small contribution can give him a second chance at life.