Jyotthiswar was just 6 months old when he started falling sick. He had frequent fevers, vomited whatever was fed to him, and turned extremely pale. Worried, his parents took him to the nearest hospital, where after a few tests,

he was diagnosed with thalassemia major, a severe blood disorder.




"He was just a baby when all of this started and he is 10 now. All these years have been nothing but a constant battle to keep him alive. There were multiple times when we thought we would lose him, but these blood transfusions saw him through and now, even those can't help" - Venkanteshwar, father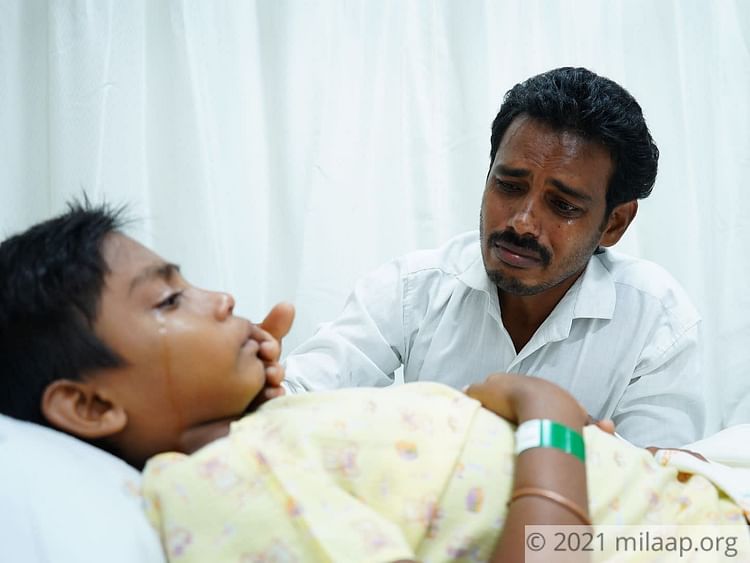 Blood transfusion every 20 days for the last 10 years
Thalassemia major is an inherited blood disorder characterized by less oxygen-carrying protein (hemoglobin) and fewer red blood cells in the body than normal. It leaves the body weak and fatigued, hampering the growth of the individual too.


"Ever since his diagnosis, he has been undergoing regular transfusions every 20 days. A delay of just one day leaves him pale and weak. He doesn't even have the strength to get up from the bed on his own. Every month, for the past 10 years, we have been running here and there to get him blood on time, but it is only getting harder now." - Amla, mother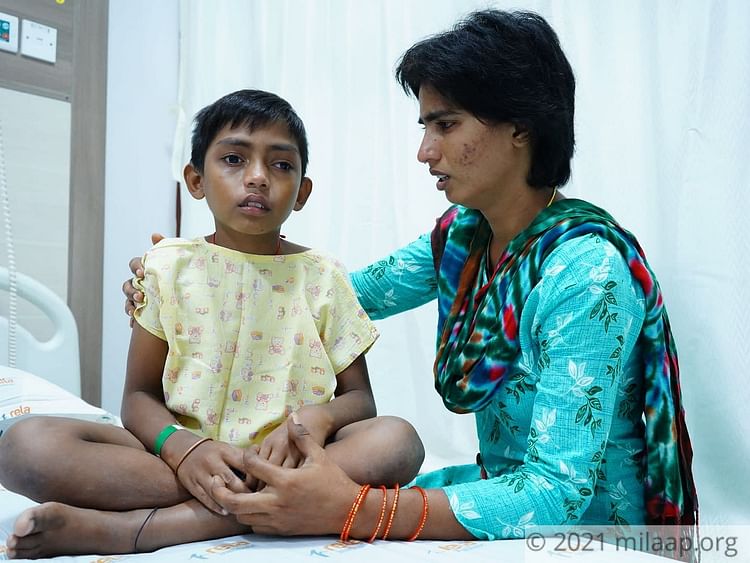 He needs a bone marrow transplant
Jyotthiswar needs a bone marrow transplant to end this vicious cycle. It is the only cure and his only chance to live a normal life.

His younger sister, Harini (7) is his matched donor.

They're ready to go forward with the life-saving transplant except, they don't have the money to afford the surgery.


"We worry for his life all the time. He barely has any normal childhood memories. He was always afraid to play, to go to school, or even step out of the house alone. He cannot live like that for the rest of his life... I might lose him if this continues any longer and I don't want that to ever happen. But the transplant, it's way beyond our means." - Venkateshwar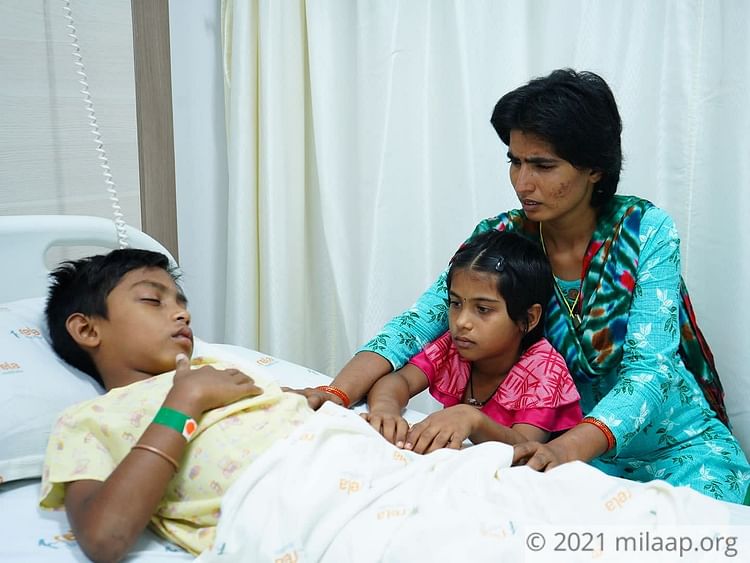 Only you can help
Venkateshwara is a daily wage labourer who works in other's farms for a living and only earns enough to put food on the table. For Jyottishwar's treatment in Chennai, these parents sold all they had and borrowed money from everyone they could. Hundreds of kilometers away from their home in Andhra Pradesh, with no knowledge of the language, and barely any money to even rent a room to stay, these parents struggle to bear the cost of their son's surgery. They need your help.


"When back at home, in Vijaywada, doctors told us that our daughter is a perfect match and that she can save her brother, we were finally hopeful of a better future. But 30 lakhs is something we can never afford. I fear to lose my son."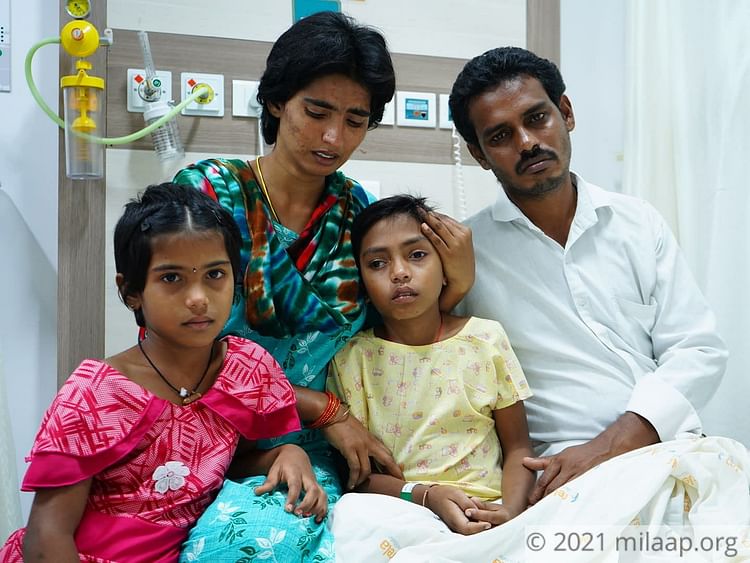 You can help. Click here to donate. Your small contribution can go a long way.