Once an active little child, 1-year-old Sameer, now lives in constant fear of being pricked by needles and going to hospitals. At an age when he should be playing at home, learning to speak and run, he is battling for his life.
"...within just 24 hours, my child's body went through so much that it was hard to even recognize him. From his eyes to his toes, his whole body swelled up. He kept crying in pain and I couldn't console him. Later, the doctors told us that his kidneys are failing and my world crumbled at the thought of losing my child."

-Ramya, mother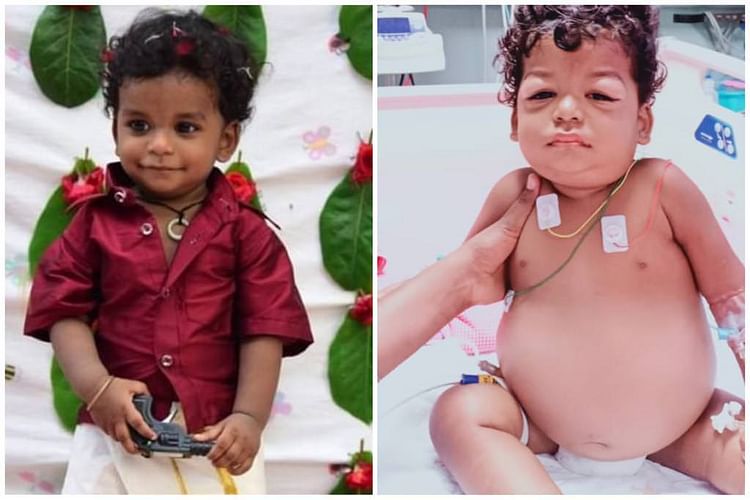 A rare disease is causing permanent damage to his kidneys
Sameer was diagnosed with Focal Segmental Glomerulosclerosis (FSGS), a rare disease that attacks the kidney's filtering units (glomeruli), and causes serious scarring that leads to permanent kidney damage and even kidney failure. In Sameer's case, it has led to a serious condition called Nephrotic Syndrome, a kidney disorder that is causing his body to pass too much protein to his urine. His body swells up like this very often and the parents have to immediately rush to the hospital to get it treated.

His kidneys are failing and he needs immediate medical intervention to survive. He needs albumin transfusion and supportive care to recover.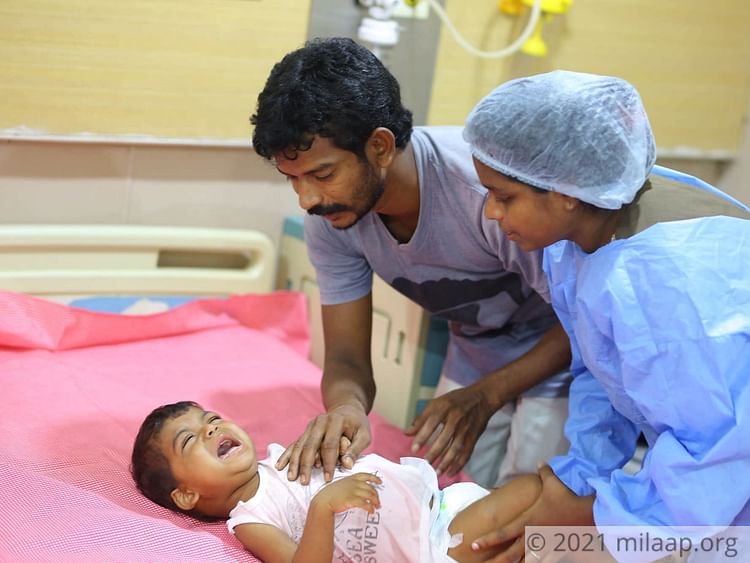 I have lost count of the hospitals we have visited so far
"From the day it began and until now, we have visited several hospitals; so many that I have lost count.

We went to whatever hospital was referred to us and these 6 months... it has been nothing less than hell for my child

.

He was continuously sick and was admitted multiple times in the ICU in critical condition. It wouldn't even be a few hours after his discharge and he would fall sick again. After cluelessly wandering for so many months, now we have finally found the cause and the cure. But we are still not able to save our child." -Siva, father

While his parents struggle to afford the cure, little Sameer is heartbroken and has lost his lively self. He loves to be around his elder brother (4 years old). Ever since the hospital visits started, both of them haven't been around each other much. The hospital is more than a hundred kilometres away. Sameer misses his brother and he gets excited when he receives a video call from him, but right after the call, he becomes dull. He just wants to go back home but without the treatment, he might not be able to.



Ramya is a housewife and Siva is a daily wage labourer. The treatment will cost these parents 8 lakhs, which they cannot afford. They have already gone above and beyond their capacity to keep their child's treatment going but they are unable to continue.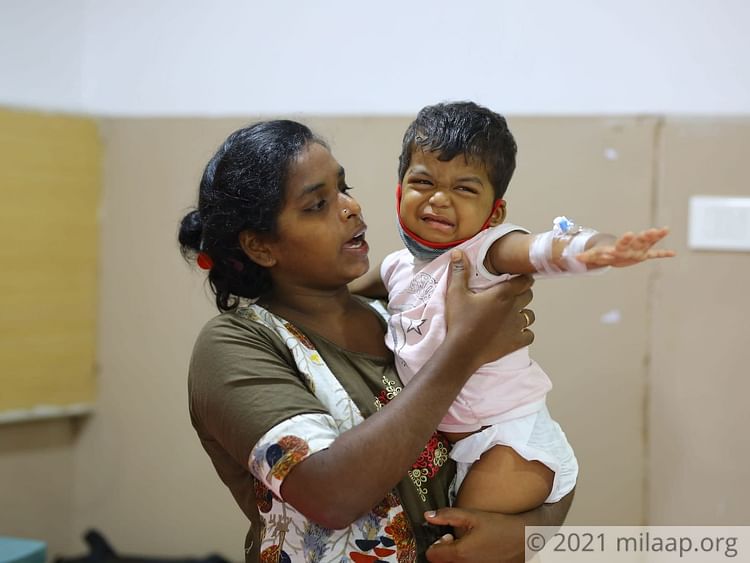 Only you can help little Sameer recover from this condition. The treatment will cost INR 8 lakh rupees and his parents can't afford it alone. Click here to donate and contribute. Every rupee counts.