"We were happy to have been blessed with three girls. But the joy barely lasted.

Struck by a severe fever, our 2nd child left us when she was just 4. We were still grieving our loss, when our youngest child died of typhoid. I spent weeks crying. But my husband kept it all within. Unable to cope, he resorted to alcohol.

Our lives turned upside down. He struggled to let go of it, and

we decided we'd live for our eldest daughter Jeya. But today, even she suffers. She's lost sight in one eye. Without an operation now, she'll forever lose her vision.

Why are we being punished this way?" – Senni Ammal, mother.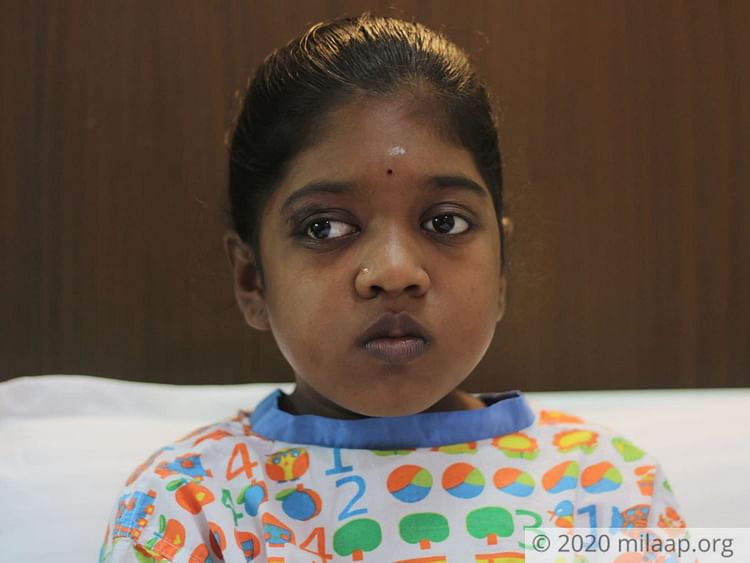 Jeya's swollen eyes always ached terribly…but worse, she was ridiculed by everyone
When little Jeyabharathi was 10 years old, there was a medical camp set up in her school.A check-up revealed her eye sight was poor. Jeya's parents took her to the clinic in their village, and started medication. But it only kept getting worse.


"When she was 1, her eyes swelled up, and her face was chubby. I thought those were the traits of a healthy child, and was happy. But years went by, and s

he began complaining of an eye ache. She was always out in the Sun, playing; and I attributed the pain to that

.

Soon, everyone she met asked her why her eyes were swollen. She was ridiculed. She would come running to me, crying.

The drops that the clinics gave us weren't working; neither had her pain left. We were helpless!" – Senni Ammal.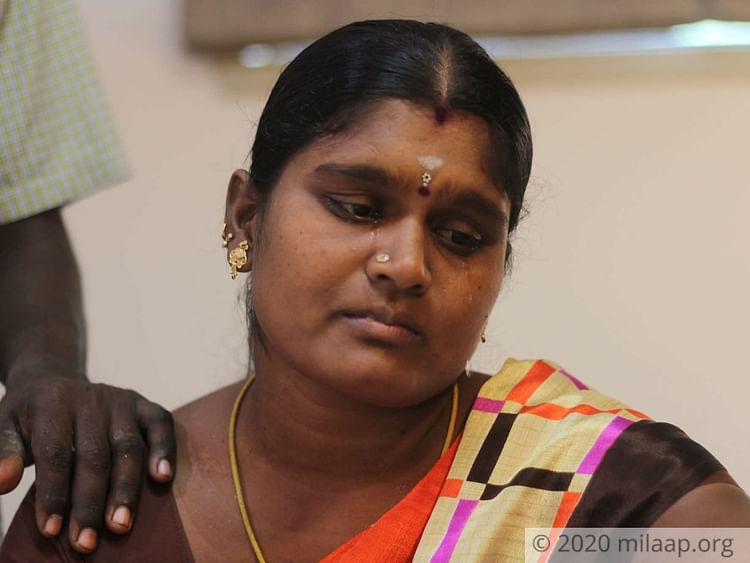 One day, she woke up to realize she had no sight in her left eye
"She woke up crying one day, complaining of a severe pain under her brows.

A few days later she told us she was unable to read letters, or even look at the Sun. We rushed her to a hospital and there, scans revealed she'd lost vision in her left eye. That was not it. She was slowly losing her right vision too. We were devastated.

Crushed. She dreamt of becoming a teacher when she grew up. If she turned blind, how would she?

She became quiet for weeks together, not understanding what was happening

." – Selvam, father.
Little Jeya suffers from progressive vision loss owing to her compressed optic nerves. Only an immediate surgery can give her back her vision.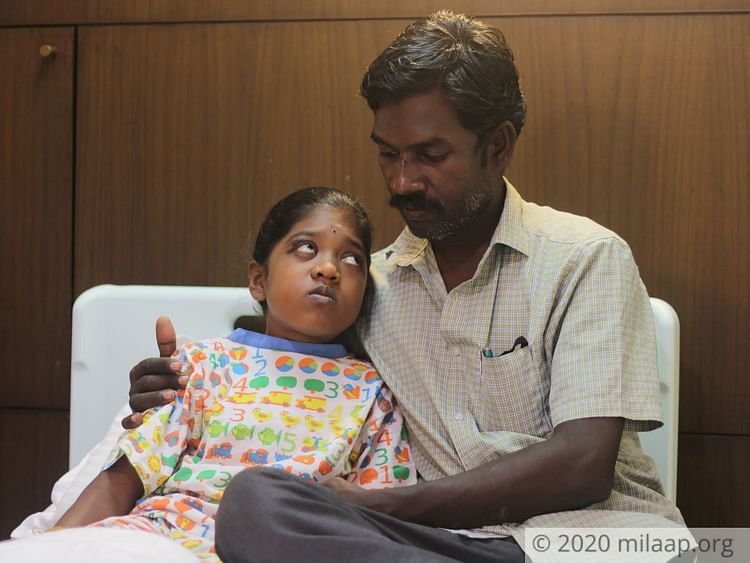 The procedure costs 8 lakhs, but Selvam only earns Rs.4,000 a month
Selvam is an electrician who earns Rs. 4,000 a month. In the last 5 months, the family has spent over Rs. 50,000, and now sees no way to afford their only daughter's vision.


"

We left our village a month ago, for her treatment. Out in a new city, I haven't been able to find work

. Every morning, we wake up fearing what dreadful news awaits us. I can't take it if something happens to our Jeya.

She's the light of her life! I can't bear to think her life going dark!

Please Help!" – Selvam.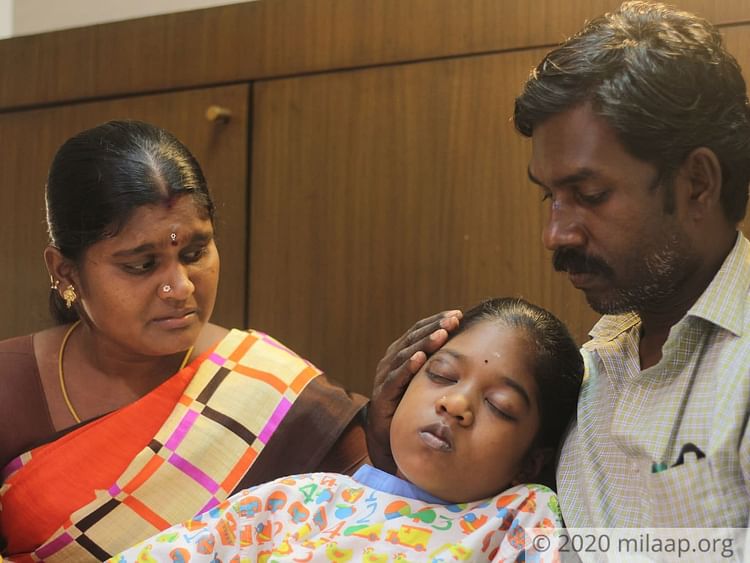 Your generous contribution can keep her from going blind. Click here to save her.