"Jannat means heaven and she is nothing short of heaven to us. She was born to us after a wait of 4 long years. She is our own miracle yet now she is struggling to live. Her heart is failing and she needs an urgent surgery but there's no way I can afford it. I have never felt more helpless in my life," - Naim Miyan, father of 1-year-old Jannat.
She used to fall sick every other day, we were worried sick
The first six months after Jannat's birth was full of happiness for the new parents, Naim and Hareem. They bought new clothes for her, new toys and would dream of the day when she would start walking and calling them Ammi and Abbu.


"But all of a sudden, she started falling sick. And it was so frequent. One day she would have a fever, the next day she would have a severe cold. We couldn't understand what was happening to her. We would have taken to the best of the doctors but then the lockdown started, and everything changed. We couldn't go out or take her to the doctor and her health worsened," - Hareem, mother.
Finally when they took her to the hospital in Delhi, they were told that their baby girl's heart is giving up on her. She would need an urgent surgery.
She is suffering from not one but a combination of four defects
Baby Jannat can't breathe without being in pain. She has started taking little steps but she gets tired very soon. Jannat is suffering from Tetralogy of Fallot - a combination of four heart defects that are present at birth. It causes oxygen-poor blood to flow out of the heart and into the rest of the body.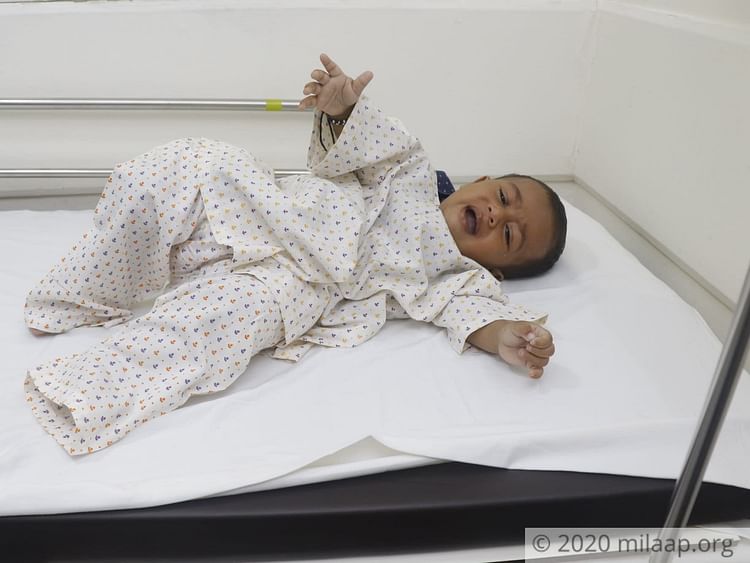 "This is not how we had imagined her childhood to be.

We wanted to watch her play happily, laugh and giggle at us but she is just in so much pain.

I can't hold back my tears when I see her like this - I stay up at night fearing the worst, fearing that I would lose her," - Hareem.

There's no one else who can help us - you're our only hope
Naim works in a kirana store in a small town in Uttar Pradesh, he makes around Rs 300 a day. But with the pandemic, he has had a hard time earning even that much. However, a dutiful father, Naim wants to do everything in his power to save his only child.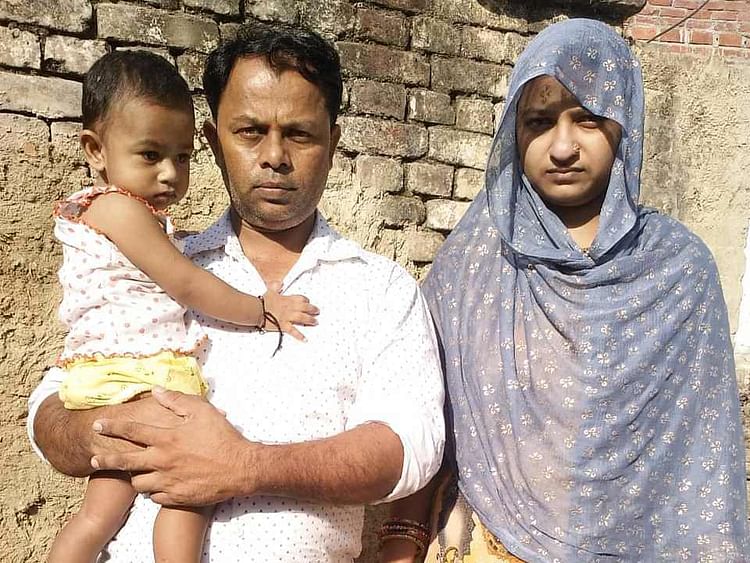 "My relatives have done a lot for me. But it's a difficult time for all of us and we need around 6 lakhs for Jannat's surgery. The only way I can save her id with your help," - Naim.
Even a small contribution can go a long way in saving this 1-year-old's life - click here to donate