"The pain that this tumor gives me is nothing compared to the pain I feel when I think of my wife and kids suffering all alone, after me! It kills me!" – Janardhan, patient.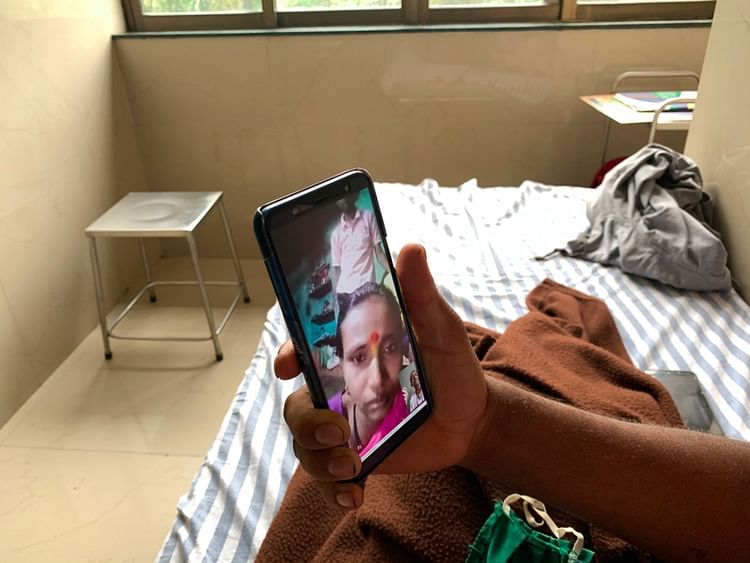 It all started two months ago, when his hands and legs began to hurt. Being a manual labourer, he found it difficult to work, but he carried on without telling anyone. Till only 10 days ago, Janardhan had a job. He lived happily with his kids and his pregnant wife. He couldn't wait to see his new-born. But slowly, the pain intensified and was unbearable. Janardhan decided to see a doctor. Now he is standing at a juncture when without a surgery in the next 24 hours, he won't be able to use his hands and legs.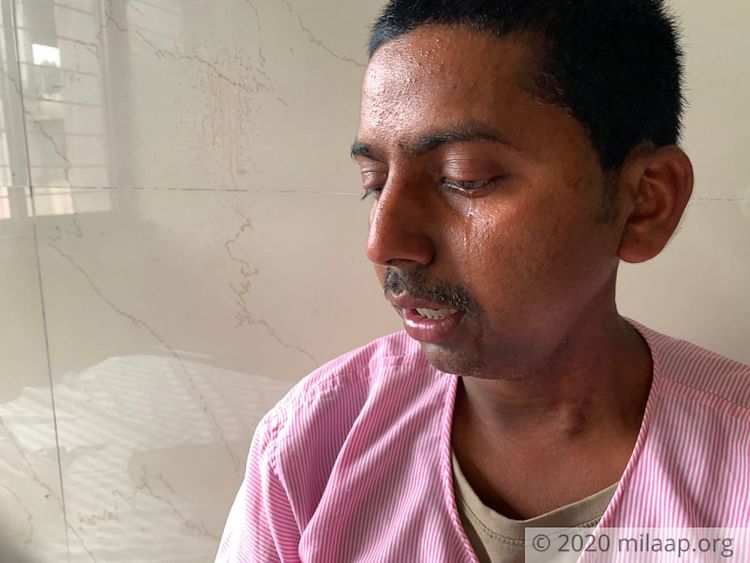 His only worry is about his family - what would they do?
"At first they said it was because I do a lot of heavy-lifting. But soon the MRI results came and they told me I have a tumor in my spinal cord that needs to be removed immediately. What will my family do? I was shocked, and cried till I could no more. But the only thing that comforted me was that my wife hadn't come with me that day. She wouldn't have been able to take it!" – Janardhan.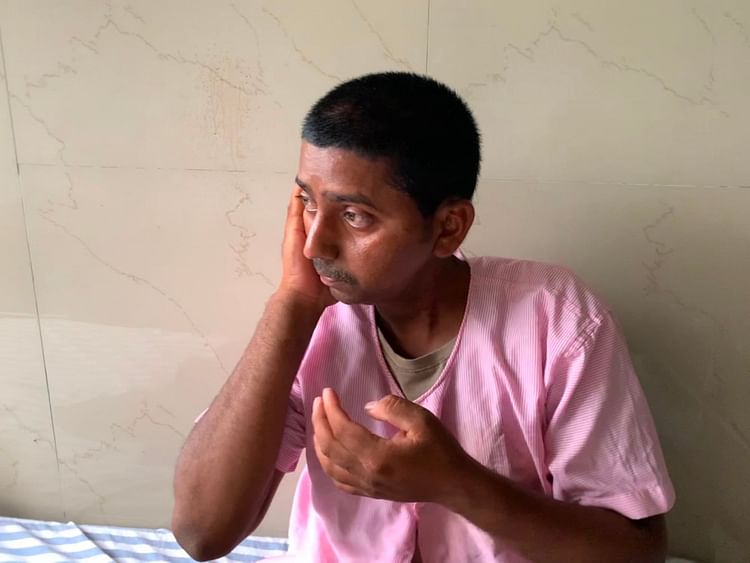 Janardhan was diagnosed with cervical spine tumor with Quadriparesis. As a result, he suffers weakness in all of his four limbs and finds it hard to move them, among other neurological problems.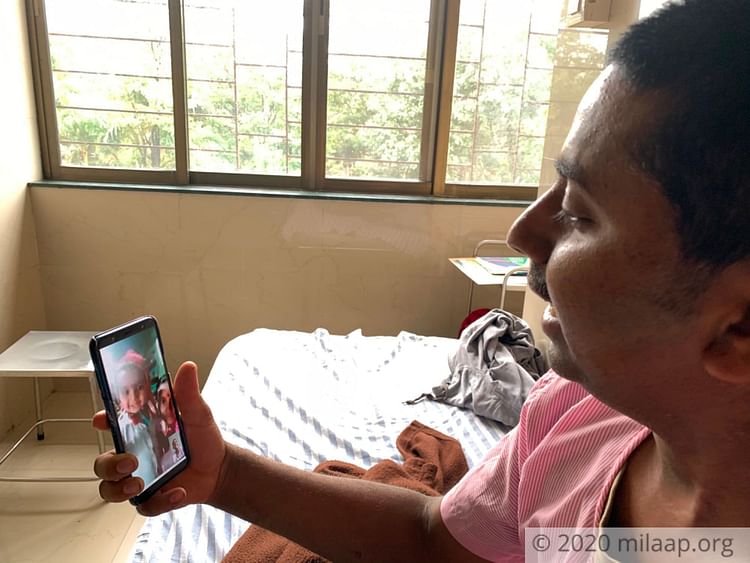 Afraid of worrying his pregnant wife, Janardhan is fighting the tumor all alone
"I did not tell anybody but a friend of mine. My wife is in her last month of pregnancy, and she'll in no way be able to handle a news like this at this point. Why did this happen? I never wished anyone any bad. My wife's delivery is nearing, and I am here, fighting a tumor, instead of being by her side!" – Janardhan breaks down.
Left untreated, Janardhan might never be able to walk again, they said. That is the scariest thing any man who has a family dependent on him, can hear.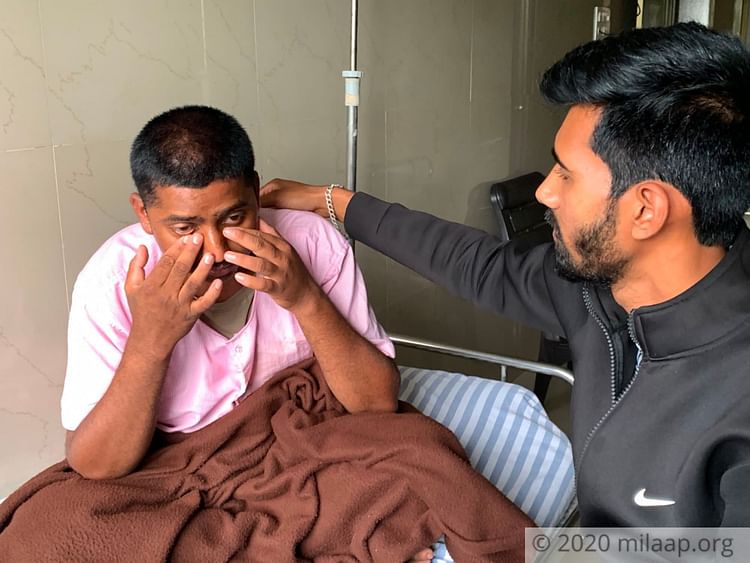 He needs a surgery in the next 24-hours, but he knows he can't afford it
Working as a welder, Janardhan used to earn Rs. 10,000 a month. He has no clue when he will be able to get back to work again. He has been able to afford no more than Rs 25,000 till now. The treatment will cost Rs 5,30,000 and Janardhan can't afford even half of it. Without a surgery in the next 24 hours, Janardhan won't be able to walk on his feet or use his hands.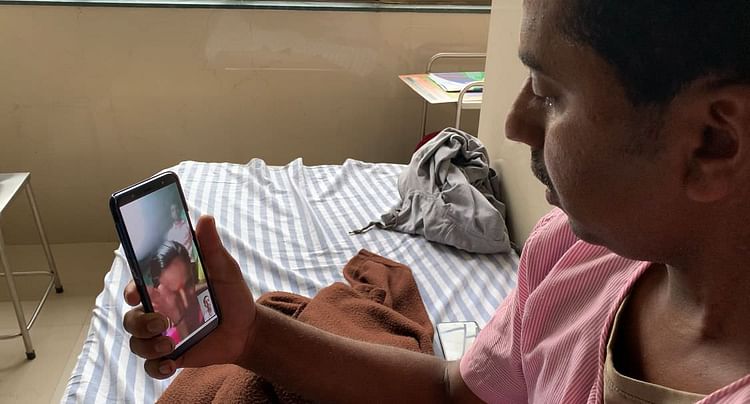 "Never in my worst nightmares did I see this coming. My wife's delivery is due tomorrow, the same day as my surgery, and all I feel is anger. I want to have the surgery, not for me. But because I have a family to feed, a wife who's left all alone at a time like this, and a baby who's coming home tomorrow. Please help me this once! I can't do it on my own!" - Janardhan
With your generous contribution, Janardhan can recover from the tumor and go back home to his family. Help him.