"My son wants to become a police officer when he grows up. But this sudden illness? A hole in his heart? I am so scared of losing him. I don't understand how to handle everything– supporting my family, the expenses of medical condition and taking care of my old ailing parents. I pretend to be fine but I am shattered."- Vikash,father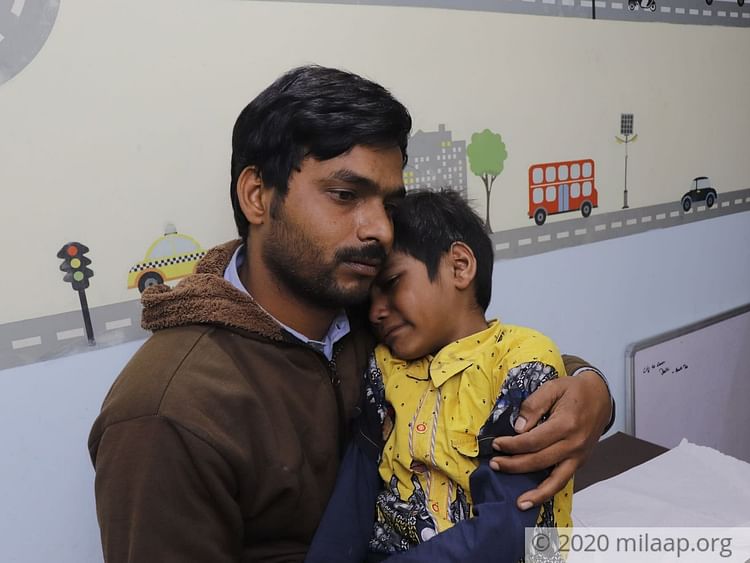 I have never felt so helpless in my life
Vikash and Kranti were always aware of Himanshu's weak immunity. He was born lean. He had very low stamina and fell ill easily. They didn't think much of it except wanting to provide good nourishment. Himanshu's burning ambition and curiosity to learn to study made everything seem okay.


"We never stressed over it and thought everthing was fine. But last Diwali, my brother in law brought to our notice that Himanshu's skin tone is darker and his tongue blue-ish. A series of events unraveled for us to find out that our 5 year old baby has a critical heart defect. I don't think I have ever cried and felt so helpless in my life"- Kranti, mother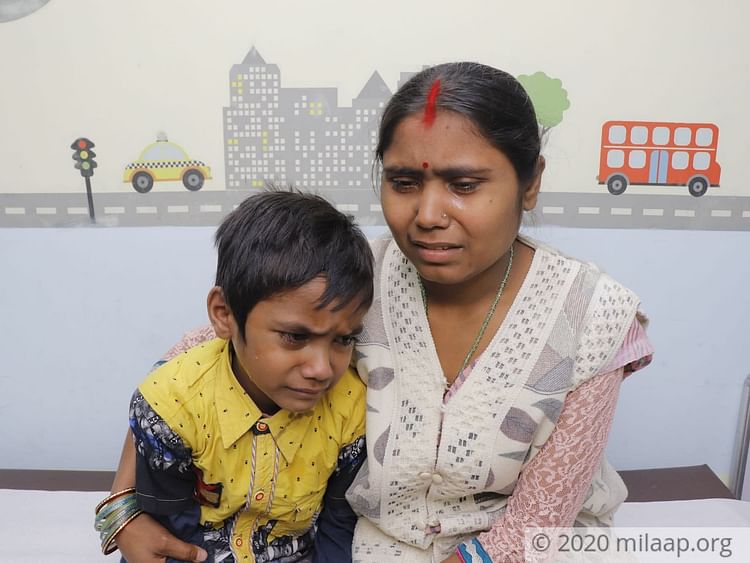 He needs immediate surgery without which, Himanshu's survival chances are very bleak
"I am a construction labourer and my wife works as a cleaner in people's home. We both work to support my old ailing parents and 3 children. We need 4 lakhs to save Himanshu, a sum of money I cannot afford. But I have no idea how to save him from dying..."- Vikash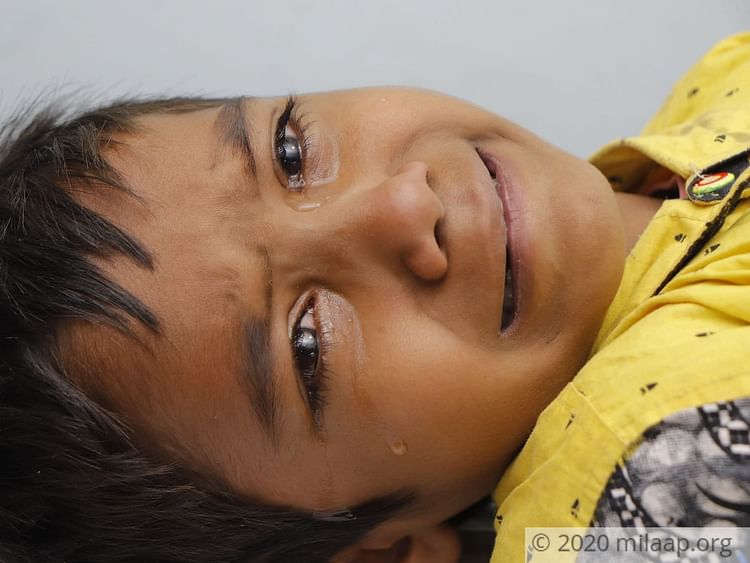 Currently, one of his wife's generous employers have funded their travel arrangement and treatment till date. Vikash and Kranti together make Rs 11,000 a month. They have no savings and a very robust household to support with this income. Your contribution can help Himanshu survive.