It was the first of May when in the middle of the night, Hemant started to scream that his stomach is hurting badly. Worried, the parents immediately took him to the hospital without any delay as they knew it wasn't just any normal pain.


"Ever since Hemant was born, he has been struggling with this serious condition. We have lived in fear all these years not knowing when my child might get severely sick. This is not the first time but it has never been this bad. He has to get an urgent surgery today or else..he might not be able to bear the pain, he might not make it." - Charan, father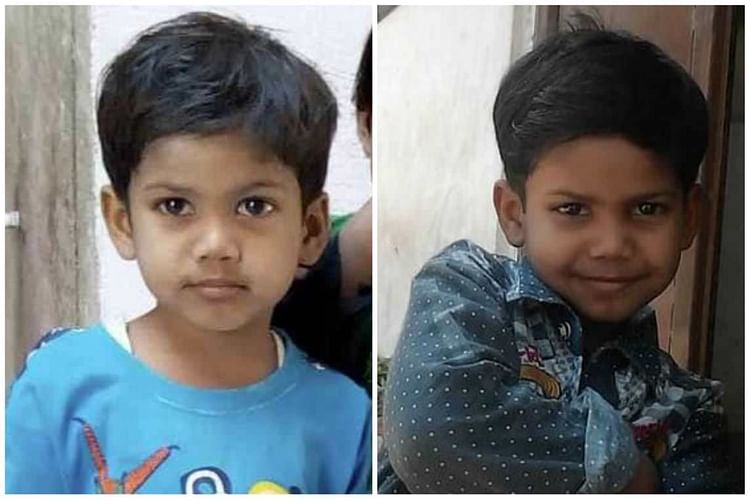 Acute Intestinal obstruction is a blockage that keeps food or liquid from passing through your small intestine or large intestine (colon). Without treatment, the blocked parts of the intestine can die, leading to serious problems. Right now, little Hemant's condition is very critical and he needs immediate surgery to cure his blockage.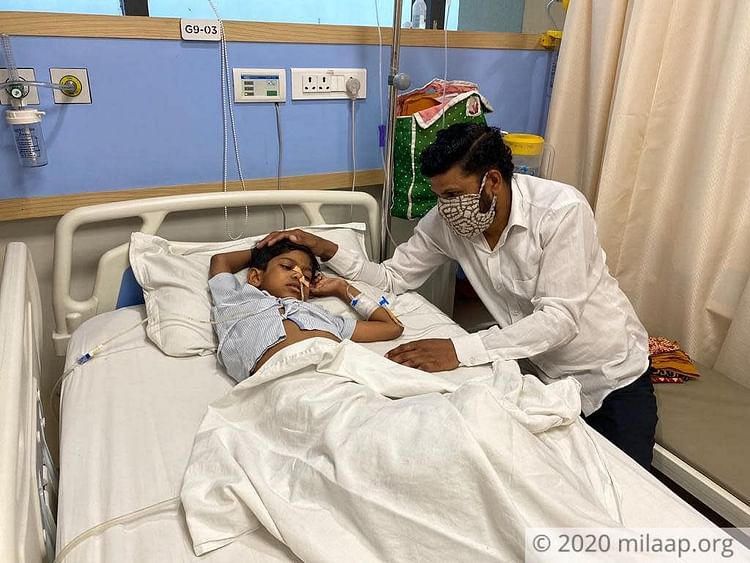 He underwent his first surgery within hours of his birth
The scar on this 8-year old's stomach shows the battles he has gone through to survive. He underwent his first surgery just within a few hours of his birth. His parents were told to take additional care of him which they did. Hemant became their first priority but he had to undergo two more surgeries within the next 3 years itself.


"After those surgeries, my son was absolutely fine. He didn't have a loss of appetite anymore and he wouldn't vomit frequently as he used to before. He also started going to school with his siblings but since a month we observed his stomach started to swell and that night when he screamed...we knew something was not right."- Charan

His father begged, borrowed and saved - but it's not enough now
"I sell namkeen (snacks) on a cart for a living. Due to the coronavirus, I am unable to earn even that little money that used to put food on our table. Now, with my son this sick, I don't have a single penny to save him. I don't know what to do and where to go. I don't want to lose my son like this. I feel so helpless."- Charan

Over the past eight years with the regular medicines and necessary treatments for Hemant, Charan made sure that his poverty should not cost his son's life. He begged, borrowed and saved every penny he could to give his son a normal life. But he can't afford it anymore. He needs help.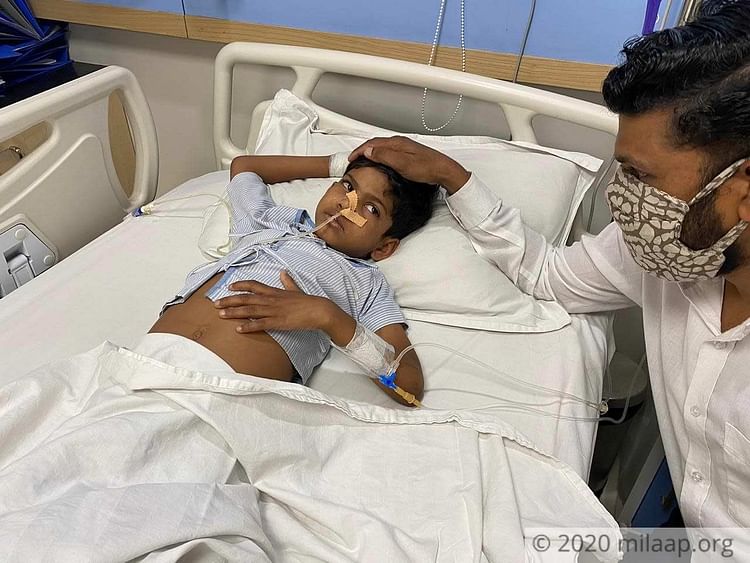 Seeta, the mother, is eagerly waiting for her son to return home safely while Charan's body shivers at the thought of not being able to save Hemant. He needs your help. Only you can help this 8 year old now. Click here to contribute.