Lokesh and Rupa are farmers in a small village in Karnataka. They have an 11-year-old daughter, Heeta Sri. Despite their daily struggles, this couple had only one dream - they wanted a good and fulfilling life for their daughter. But Heeta Sri is suffering from a dangerous disease that can kill her. Her parents are trying their best to save her but the treatment is out of their reach.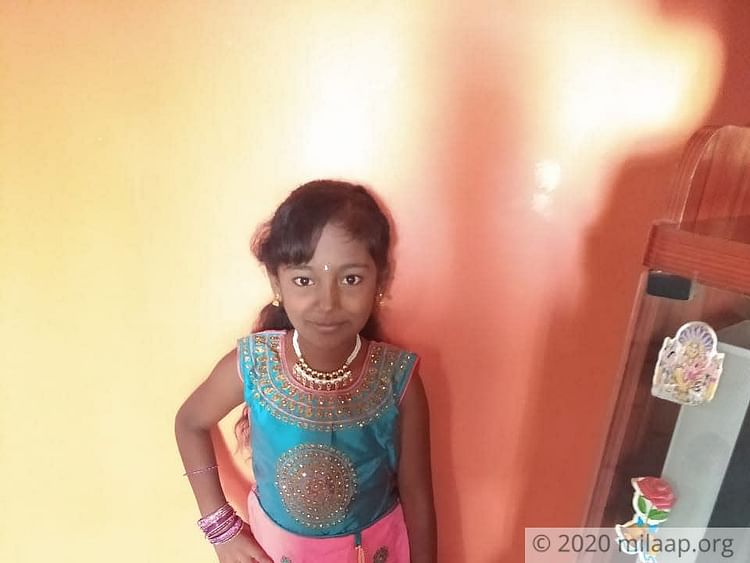 The pandemic almost killed my daughter
Heeta Sri was diagnosed with Thalassemia - the haemoglobin level in her blood is very low. She has been on blood transfusions since she was 6 months old. Lokesh used to take her for these transfusions every month and even a day's delay would make her so weak that she wouldn't be able to stand up.


"Imagine her condition during the lockdown when we weren't able to go to the hospital almost 121 kms away from home! She would not eat or sleep, she ran a high temperature. It was so difficult to get a donor as well but I couldn't compromise on my daughter's health. I begged each and every person in the village and someone would be kind to donate blood. Then we would go to the hospital on a bike with my sick child and get the transfusion done," - Lokesh, father.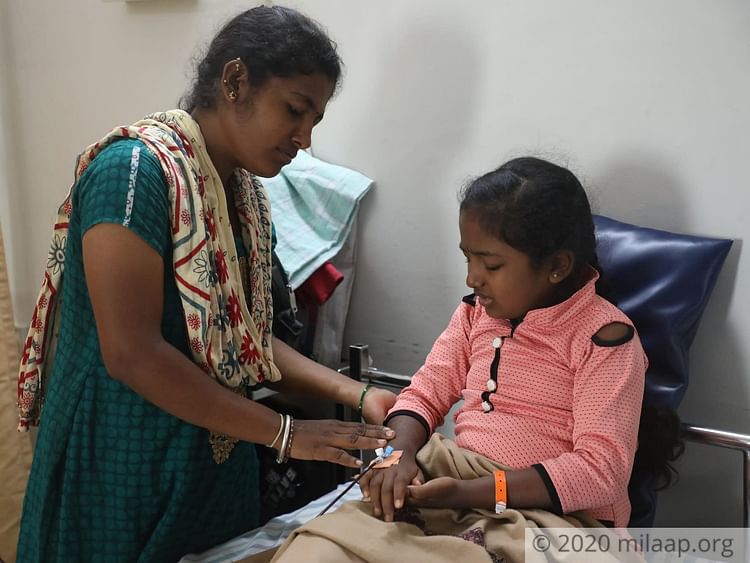 It was during one of these visits amidst the COVID-19 pandemic that Lokesh got to know about the seriousness of Heeta Sri's condition. The doctors said that only a transplant can cure her now.
Lokesh is juggling two jobs, yet he fears he can't afford his daughter's life-saving transplant
Lokesh and Rupa work on other people's farms and earn a meagre living. But ever since, Heeta Sri was diagnosed with the dangerous blood disease, Lokesh has done everything in his power to get her regular treatment. He used to toil day and night as it is but with the pandemic going on he has hardly had any income.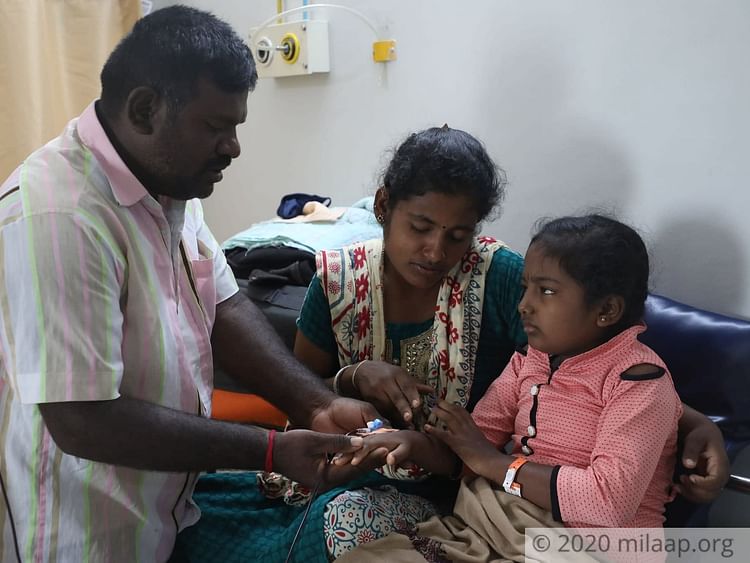 "But I couldn't stop Heeta Sri's treatment and that's why I learnt driving so that I could get more work. And somehow I managed till date. I had to take loans as well. But now I need 20 lakhs for the transplant. Please help me," - Lokesh.
Heeta Sri would turn 12 this December but her desperate parents don't know if she will live that long. They need your support to save their only child. Click here to donate.