6 months ago,Halim had come home for Bakr-Eid from the Madrasa in West Bengal. That was the first time he bled from his mouth. His father, Habib thought it was because of some gum problem. It didn't strike him then that the fever his son had a few days ago, and now the bleeding were all indicators of a dangerous disease that would ravage his 14-year-old's life in the coming few months.

"Look at him now, he is so weak! He starts bleeding from his nose and mouth if we miss even a day's transfusion. He doesn't have much time on hand. Now the only thing that can save his life is a transplant but…" - Habib doesn't want to finish his sentence. He stares blankly and tears roll down his cheeks.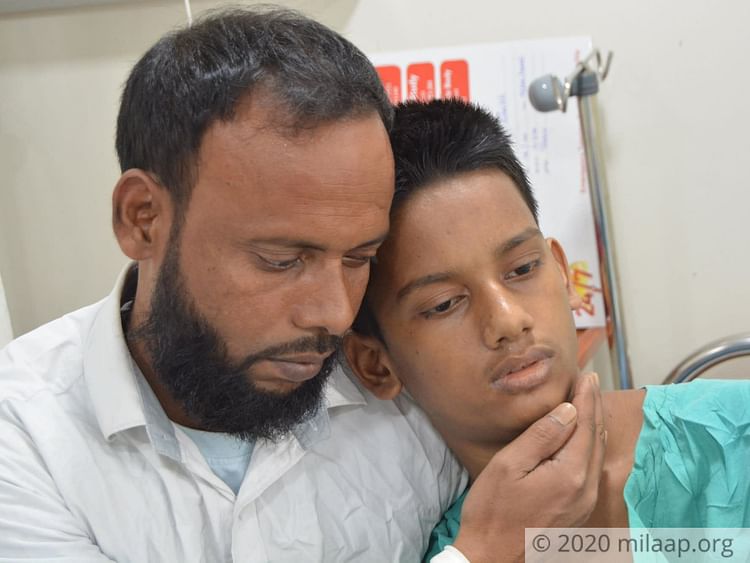 From once a month to transfusions every day, his condition deteriorated rapidly
Halim is suffering from Aplastic Anaemia - his body has stopped producing new red blood cells. In the first few months, he needed to undergo a transfusion every month. Soon the gap decreased to 15 days and then to twice in a week. Now he needs the transfusion every day.

"When did it become this serious? I had done everything that needed to be done. Medicines, good food - yet nothing seemed to make him better. He starts getting red bruises all over his body if there's any delay in the treatment. He can't even manage to get up because of the terrible pain in his head. How long does he have to bear this…?" - Nagma Bibi, mother.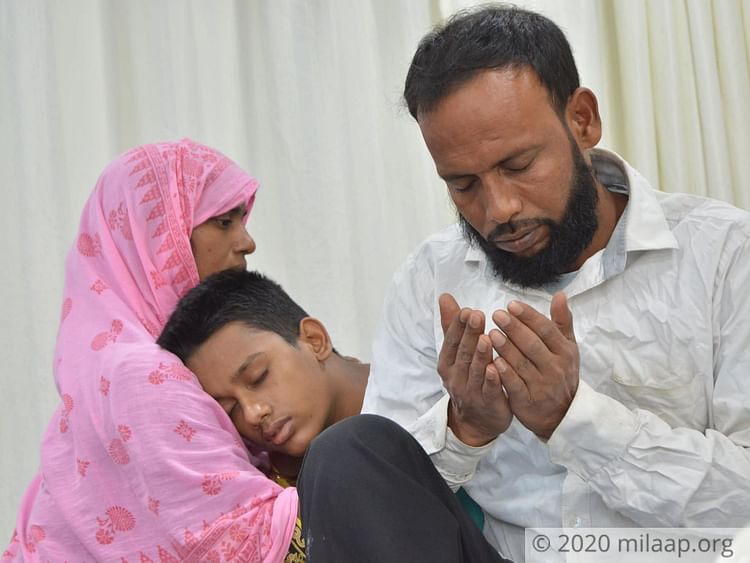 Unable to pay the rent, they're now staying in the hospital
After he got to know about Halim's sickness, Habib wasted no time bringing his son to Mumbai. The poor family from a small village in Jharkhand uprooted themselves and started living in a cramped rented place in Mumbai all the while praying in their mind that Halim will get better. But soon Habib couldn't pay the rent and had to move out of the place.

"I sent off my daughters home. Halim, Nagma and I are at the hospital. My younger son,Irfan, is staying at a kind neighbour's place in Mumbai. He is Halim's donor, so he needs to stay. My family is in shambles but there is nothing I can do about it," - Habib, father.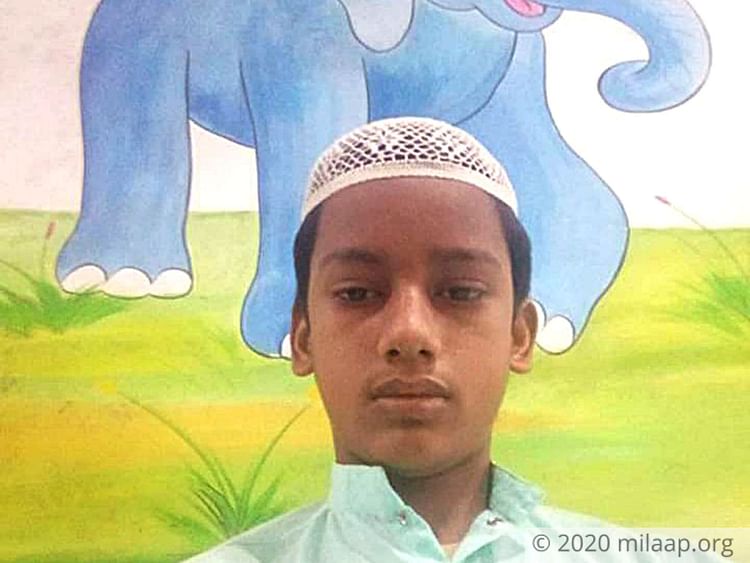 14-year-old Halim is aware of his condition. He knows that without a bone marrow transplant he wouldn't be able to live. He also knows that his father is a daily wager who has used up all his savings and won't be able to bear the cost.


"I had to sell whatever little I had - even my daughter's gold jewellery. Halim cried when he got to know that. My little boy looked at me and said that he'd rather die than put us all through all this...this broke my heart," - Habib, father.
With no source of income for the last six months, Habib doesn't know how he can save his son. Even a small contribution from your side can help this desperate father.