When he was just two, little Gugan had a cardiac surgery that cured him of his heart disease…or so they thought. He went to school, like other children his age.
Leaving sports, he participated in every other competition that came his way: storytelling, fancy dress, handwriting and more; winning over 20 certificates each year.
But as he turned 10, he realized he wasn't entirely okay. Diagnosis revealed, his heart had worsened.
He couldn't walk for long; running was out of question. Climbing stairs was a herculean task. He could barely eat. Just like that, he withdrew himself from the world outside. Today, a boy of 15, he looks no older than an 8-year-old.
His heart grows weaker, and without an immediate surgery, he won't survive.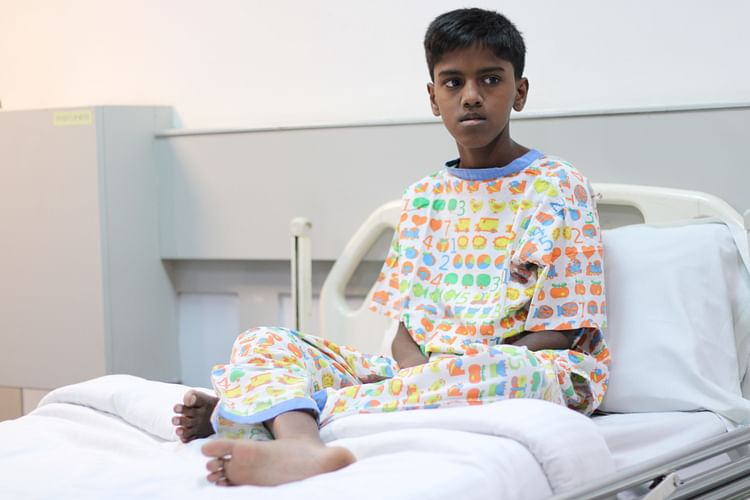 At two months, Gugan was diagnosed with a serious heart disease
"

There was a hole in his heart, and thus, mixing of pure and impure blood.

But because he was only a baby, we waited till he turned two, for an open-heart surgery. That done, the doctors said he'd require another surgery later, to cure him entirely. Luckily, there was nothing to worry, for Gugan led a healthy life.

Although sports was forbidden, he made-up by doing things he could. But as he grew older, he began struggling for the smallest of things

…" – Indira, mother.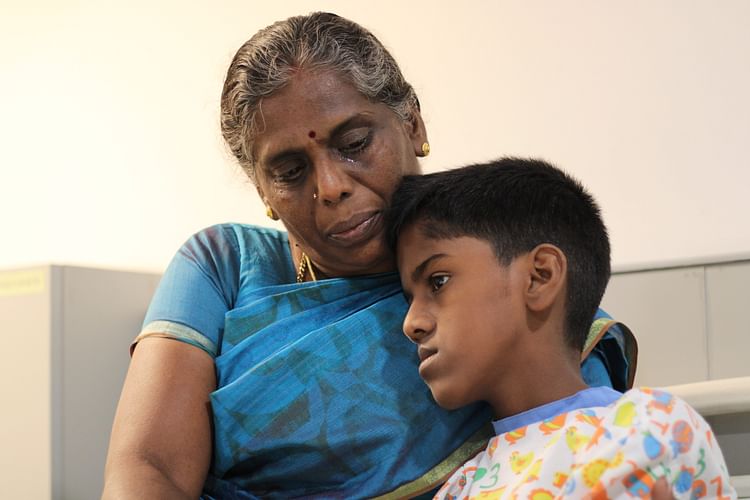 The previous surgery has come undone, and his lungs are failing
Owing to the financial situation, Gugan could not have his follow-up surgery at 10. When his parents could finally afford an hospital visit, they found out that his lungs were clogged with the impure blood from the heart.

"First it was only his heart, now his lungs too are serious. We were devastated when

the doctors told us that he wouldn't survive without the surgery. His sickness has already stolen the most precious years of his childhood. Now it threatens to take his life. He's just 15, this isn't fair.

" – Mathiyalagan, father.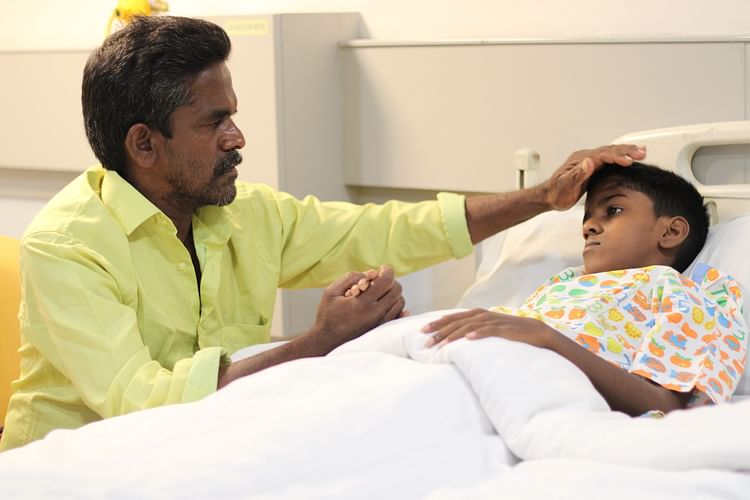 "All through these years, he's complained not once of his fate. When he realized he was slowing others down, he moved away from them although he ached to tag along. He had to replace people with pets: fish, hens, love-birds; they're his friends now. I used to wish he could get back his lost life, for he's too young to lead a life so lonely. But now, all I wish is for him to live! If only we could afford it…" – Indira, mother.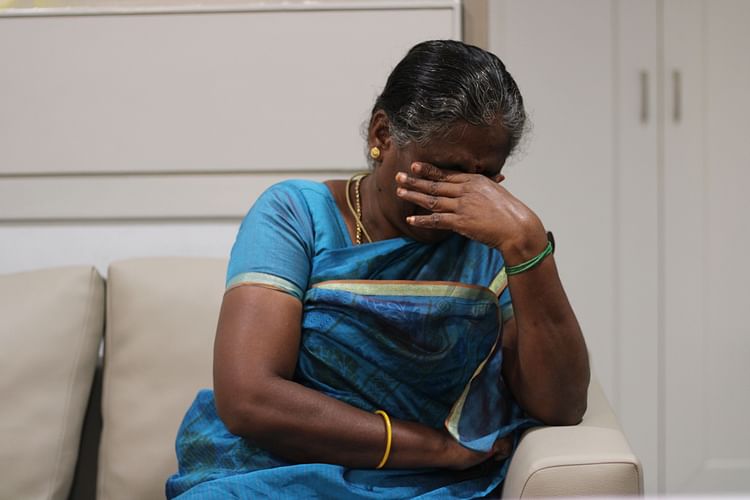 A daily-wage labourer with hardly any income, Mathiyalagan struggles for funds

Mathiyalagan, the sole breadwinner of his family, struggles for even two square meals a day. The cost of the surgery is 10 lakh rupees, and there's no way he can afford that.


"

I have seen how the disease has crushed my son's spirit. He's the youngest in our house, and it kills us to see him suffer like this.

I am a farmer, and also a worker at a betel leaf shop. I found it hard till now, to take care of my family, but I was managing…till this mountainous expense fell on me.

On one side, it's my son's life; on the other, it's a lifetime of debts…if at all I am given a loan. I need your help. Please

!" - Mathiyalagan, father.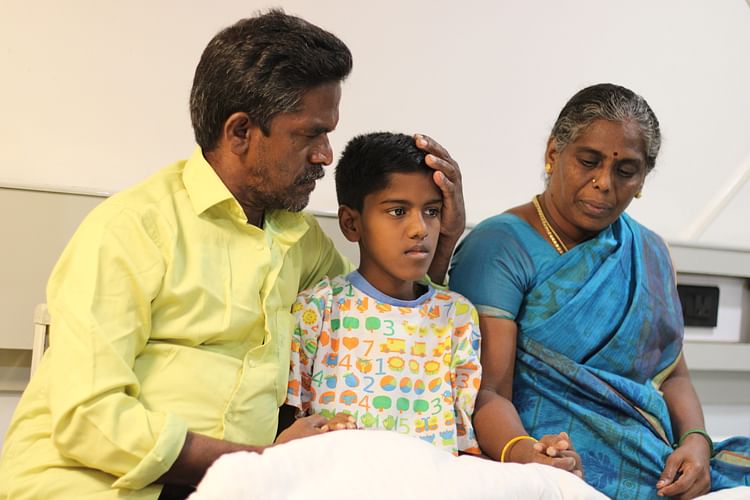 Life has already ripped him of his childhood. Now, while his life is at stake, your contributions can help save him. Click here to help.