"I can't bear to look at him, right now. He is so weak and tired all the time. He needs us to hold him even when he wants to sit up on the bed. Some of the nights, he can't even sleep because of the constant pain in his stomach and his head. He needs constant medical care but how do I afford it?"- Rajesh sounds worried while talking about his 12-year-old son, Gourav.

He is suffering from blood cancer and only continued treatment can cure him. His father is ready to sell their house but he knows he won't get enough.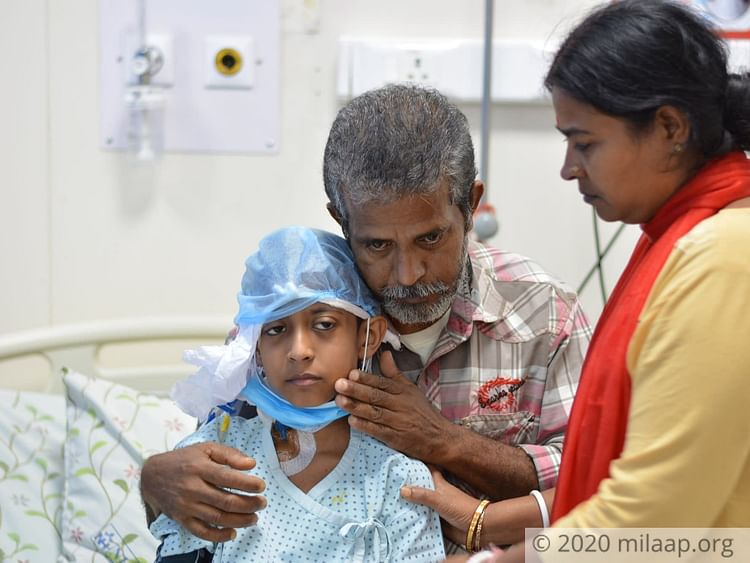 He was treated for a wrong disease, that made his condition even worse
A few months ago when Gourav started losing weight drastically and wouldn't eat at all, his parents, Rajesh and Neetu took him to the local clinic in Tinsukia, Assam. Here, little Gourav was diagnosed with TB. He even started undergoing treatment for that but he wasn't responding to the medicine.


"We were scared, he was only getting worse. But how could that be, especially, when he was under medication? We finally decided to take him to a different hospital and that's when we got to know that my son was suffering from cancer!" - Neetu, mother.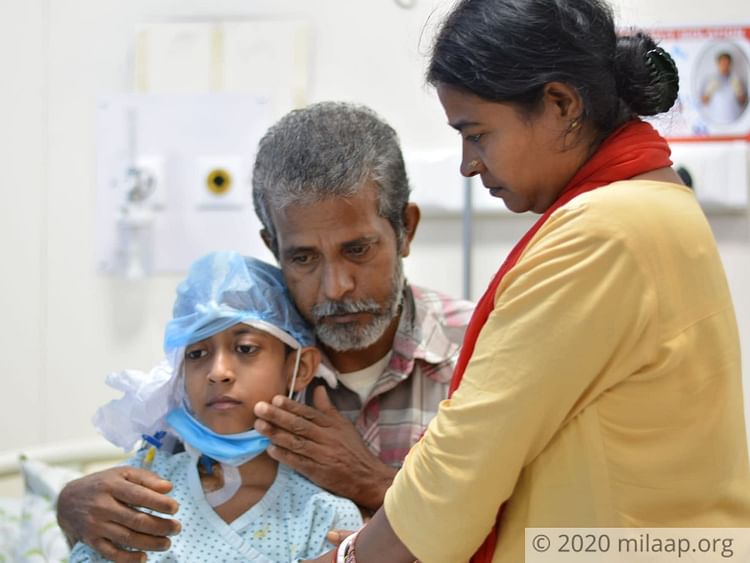 The parents were shocked - their world came to a standstill. Yet, they decided that they will do anything to save their son's life.
A driver by profession, all Rajesh ever wished for a good life for his children
Rajesh always had one big regret in his life - he couldn't complete his education. Coming from a very poor family, he had to drop out of school. He has been working as a driver from a very young age and struggled very hard to take care of his family.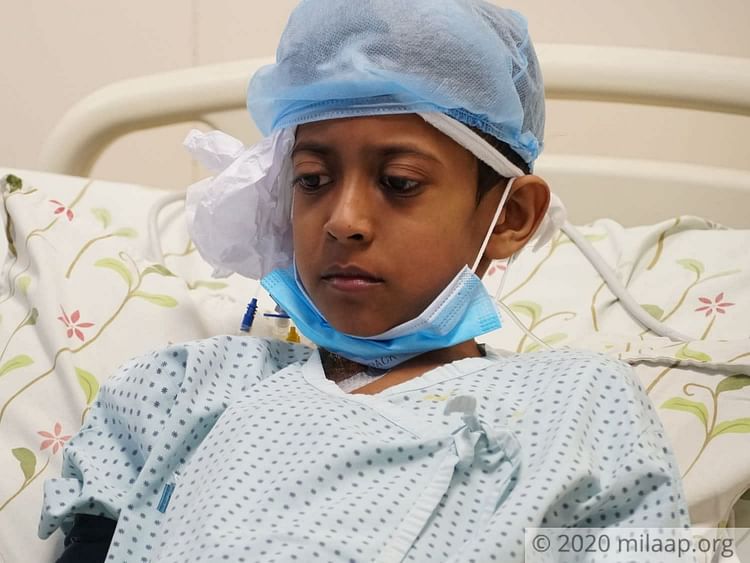 "I haven't been able to save anything. All of my earnings got used up for my children' school fees, I got them enrolled in a very prestigious, English-medium school. But I never questioned my decision - I have always wanted the best for them. However, now it feels like I am unable to even save my son. He needs 15 lakhs for his treatment and there's no way I can arrange for so much. I feel so helpless," - Rajesh can't hide his tears.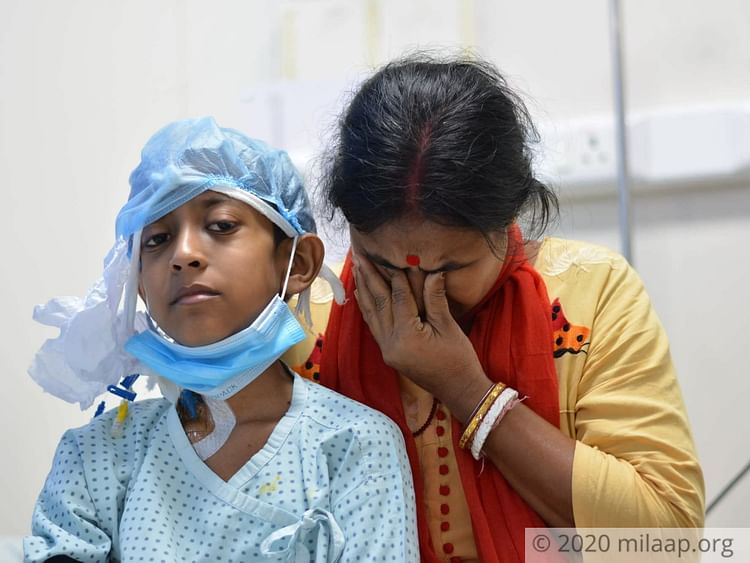 Even if I sell my house, I won't be able to save my son
In the last few months, Rajesh has spent over a couple of lakhs for Gourav's treatment. He started by borrowing from friends and family but finally he was compelled to sell his only piece of land in his hometown.


"It didn't fetch me much but at least I was able to bear the cost of the first couple of rounds of chemo for Gourav. Now my last option is to sell my house but even if I sell it, I won't get a lot of money. And we would be forced to live on streets. He needs many more rounds of chemo, the doctors are saying that he has high chances of getting better. I don't want to take away those chances. But the cost is coming in the way!" - Rajesh.
12-year-old Gourav is spending his days locked up in a hospital room undergoing painful treatment. He misses his sister back home, he wants to go back. But without continued treatment, he might not make it. You can help him survive with your kind contribution.