"Every morning right after waking up,

the first thing my daughter would do is rush to me and give me a hug,

it was the best feeling ever but this disease has changed everything. My daughter doesn't smile or do mischiefs like before, instead,

now she is fighting a constant battle to survive in an ICU.

" - Vijay, father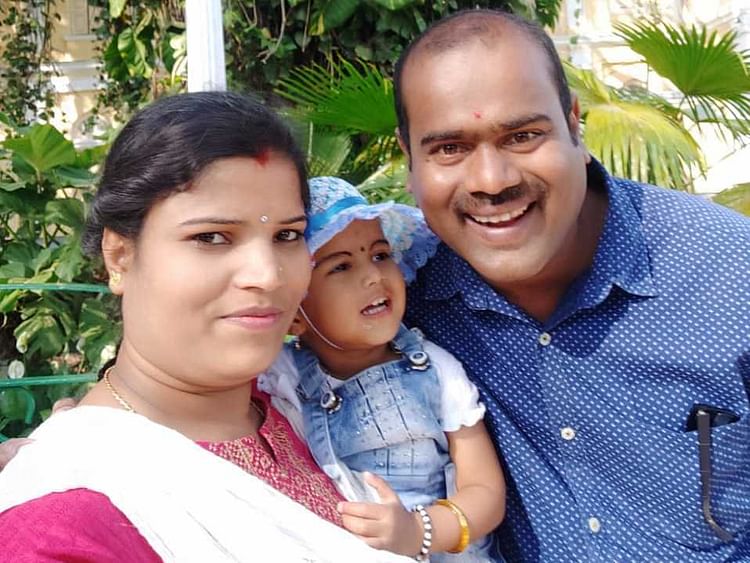 An old photograph of the family together.
She needs surgery immediately or she might lose her arm
On November 5th, Gouthami woke up with a fever of 104 degrees. The worried parents took her to a local clinic but no matter how many medicines they used the fever refused to go. And then, her right arm started to swell, it became so red that they immediately took her to a bigger hospital suspecting it to be something serious.


"After a series of tests, doctors finally diagnosed what was troubling our daughter but we never imagined it to be this big. The doctors told us that she needed immediate surgery or she might even lose her arm and just like that everything changed, in just a few hours and I have no idea how." -Ranjitha, mother
3 surgeries in one month with excruciating pain
Gauthami suffers from Osteomylitis, an extremely rare condition in which inflammation is caused to the bones due to infection-causing unbearable pain. The infection can reach the bones by travelling through the bloodstream or spreading from nearby tissue causing life-threatening complications, which is exactly what is happening to Gauthami.


"With every passing minute her heartbeat kept rising, her BP got higher and the infection also kept increasing rapidly. If that wasn't enough to torture my girl, her organs started to dysfunction too. 3 surgeries! She underwent 3 surgeries to survive and she is still fighting like a warrior. It is me who is failing now. I am unable to keep up with the expenses anymore." -Vijay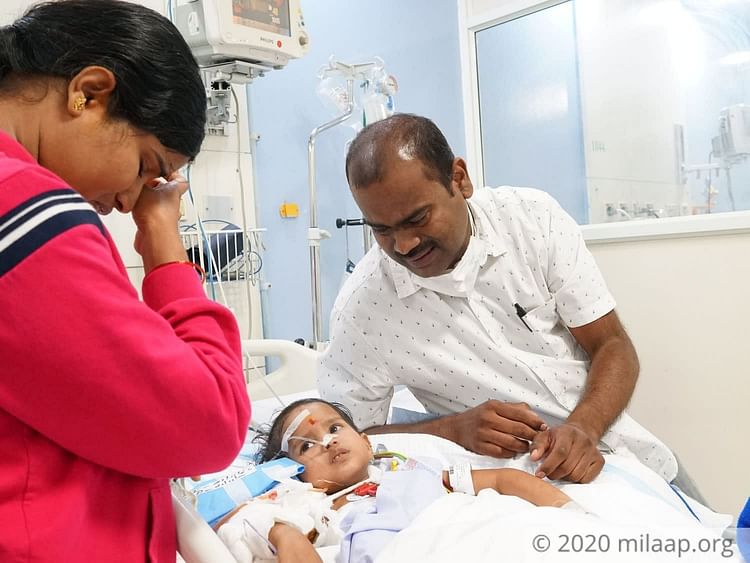 I am just an ordinary middle-class person
Gauthami is Ranjitha and Vijay's only child. Working as a salesman in a pharmaceutical company, what Vijay earned was enough for their small family to live a happy and comfortable life but things are different now. Vijay's income is not even enough to afford one day's cost of the treatment let alone lakhs of rupees.


"Yesterday I saw her smile for the first time in weeks and I don't want it to fade again. I want her to get better and stop suffering in pain. I just want everything to back to the way it was before. But how am I going to save my child like this? She is all I have, I don't want to lose her. please help us!" - Vijay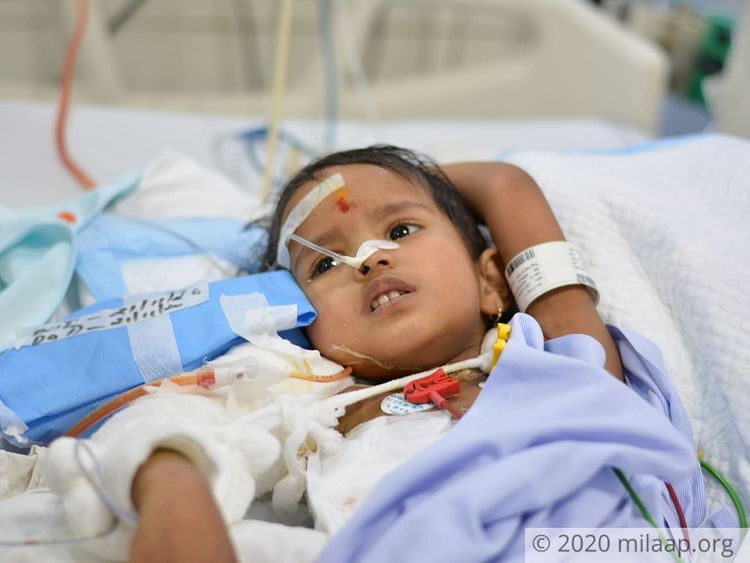 Only you can help save 2-year-old Gauthami. Your generous contributions can give this little girl a second chance at life. Click here to contribute.