We're watching our son's condition get worse day by day, as his cancer gets stronger. The weaker he gets, the more depressed my wife gets. She barely eats, barely talks, barely sleeps.
Sometimes I'll wake up in the middle of the night and she'll still be awake, holding our son's hand!
— Jay Prakash Sharma, Gaurav's father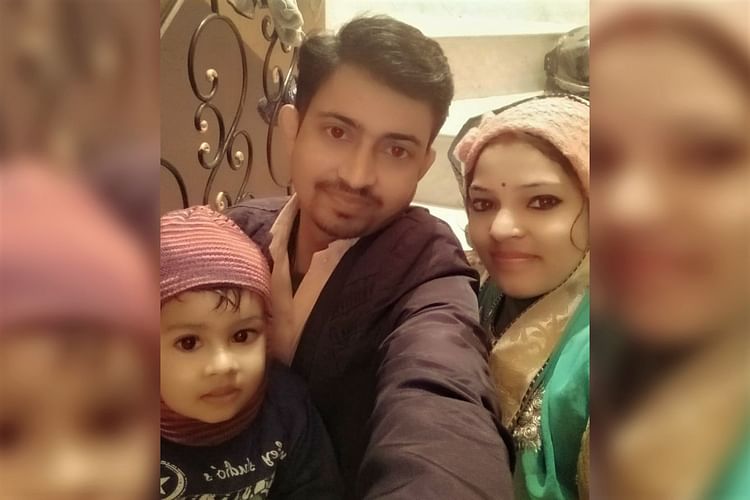 When his wife told him that their son, 3-year-old Gaurav, was passing blood in his urine, Jay hadn't known what to think. He took his son to many local clinics, and they all had their own ideas and gave their own prescriptions, but nothing seemed to be working. When Gaurav started having continuous high-grade fever and weakness, Jay and Sonu decided to take their son to a bigger hospital.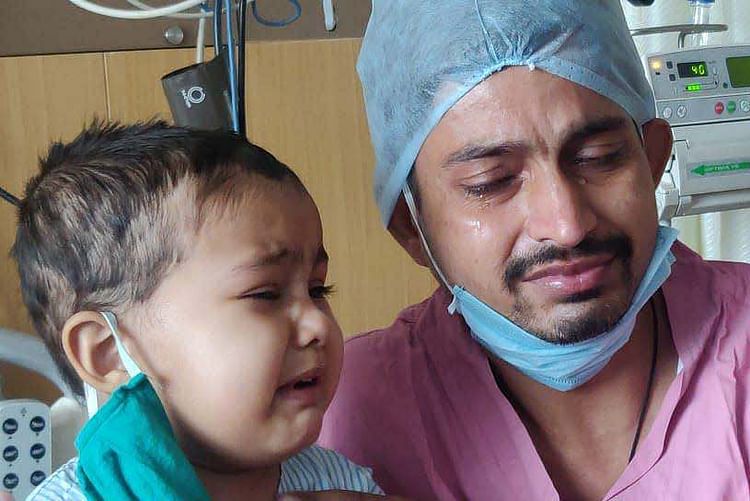 He tried his best to save his son from cancer
"I borrowed money from people and got him all kinds of tests and scans there. I didn't care about the debt, I just wanted to know why my son was suffering and how to stop it.

But we weren't prepared to hear that... that he has blood cancer! He's just 3 years old! We didn't even know children got cancer!

They said he needs urgent chemotherapy, so I took more loans and got his treatment started immediately. Sonu has barely left his side ever since."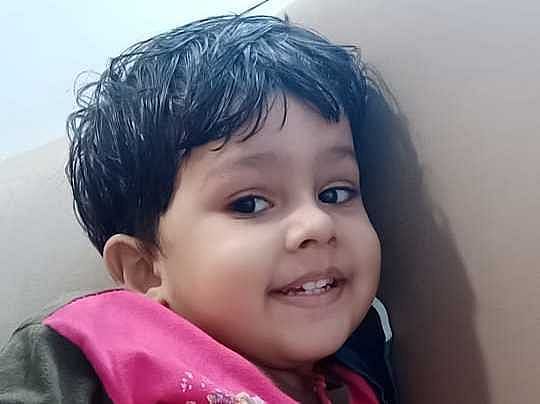 But he has run out of money, and Gaurav is running out of time
Jay brought his son to Manipal Hospital where he was able to afford 4 rounds of chemotherapy, and it showed signs of success. But that was more than a month ago, and that was the last of his money. Gaurav needs a course of chemo and related treatment that will extend at least for another 6 months, to beat his cancer. And it needs to resume immediately, if he is to survive beyond the next few weeks. But nobody is lending Jay any more money.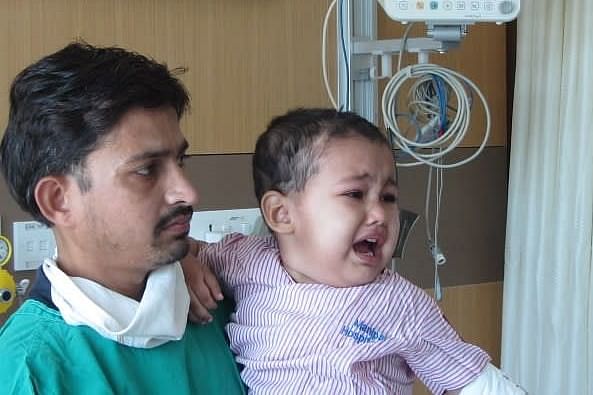 'I can't fail my son, I can't fail my wife, I need your help'
"I used to work in a kirana shop before coronavirus, before my son got sick. Running from hospital to hospital during the lockdown,

I lost my job, and nearly lost my home because I couldn't afford the rent. Now my son's dying of cancer, and I can lose him too!

I've already borrowed nearly 4 lakhs, but he needs another 15 lakhs! Please, help me. I can't fail him, and I can't fail my wife.

She's already so quiet and heartbroken now... If something happened to our Gaurav...

"

— Jay, unable to continue
His mother is desperate, and his father helpless. They're watching their son die in front of their own eyes, and can't do anything about it. You can help by clicking here and donating as much as you can.