He sits down to study, but he's so weak most days that he can't even focus. Even before the pandemic, he could barely attend classes for a day or 2 each month. Then his fever would return and we'd have to rush him to a hospital. My poor boy - he wants to study and play cricket but his condition won't let him live a normal life. His childhood has been heavily disrupted by his sickness and constant hospital trips. No child deserves this fate."
- Rekha, mother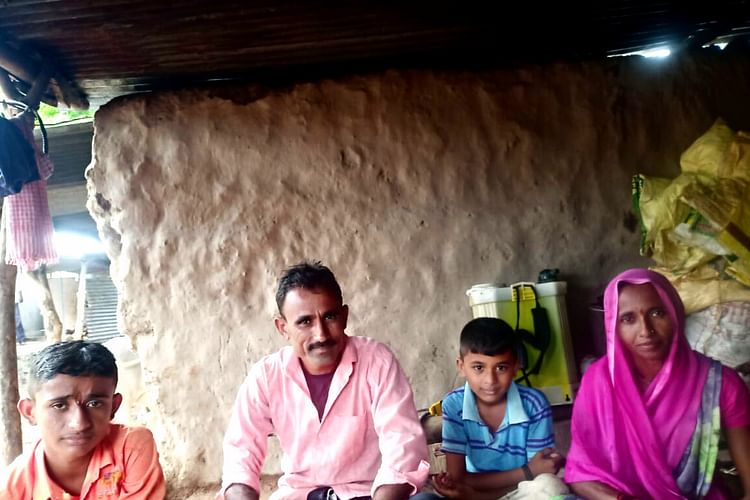 Unbeknownst to him, he was suffering from a rare genetic disorder for over 10 years
Ganesh had been a sickly child, ever since he turned 3 years old. He would have recurring high fevers each month, which would require him to be hospitalized for days on end. It had hindered his life, and left him in a weak, gangly and extremely fragile state. It wasn't until almost 2 years ago that he was referred to a bigger hospital, and they were finally able to determine the cause of his frequent fevers.


"He's spent the majority of his life being sick. He could barely move, let alone stand on his own feet. When we finally found out, I was struggling to grasp onto the fact that it wasn't just a mere fever. I couldn't even pronounce the name of this disorder. And now they tell us he requires continuous treatment or he won't make it…" - Subhash, father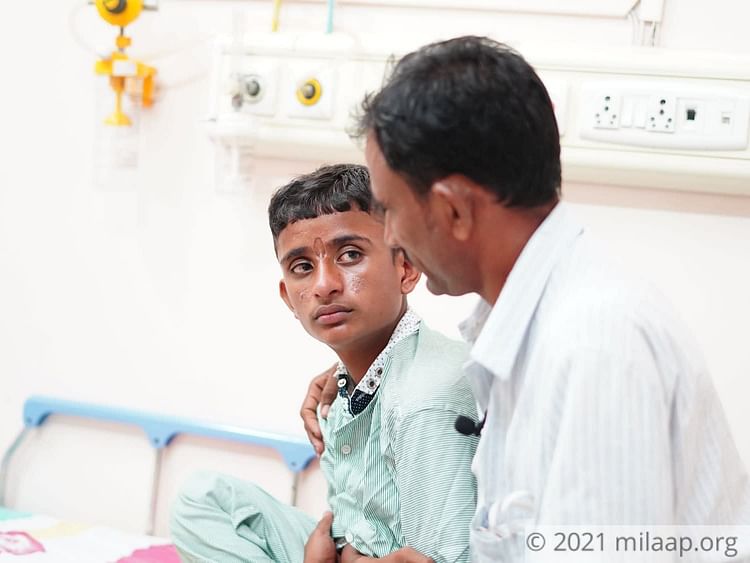 His body doesn't have the ability to fight infections
15-year-old Ganesh suffers from a genetic immune system disorder called

X-linked Agammaglobulinemia (XLA)

. Most commonly affecting male children, it develops in infancy or early childhood, and reduces the body's ability to fight infections. While XLA is treatable, it doesn't have a definite cure. The goal of the treatment is to boost the immune system, so it can actively prevent infections and aggressively treat any infections that occur. But if left untreated, XLA can be life-threatening.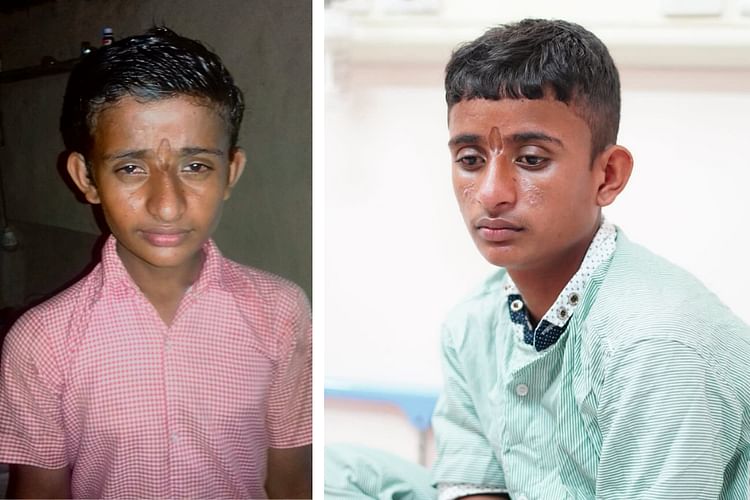 Only long-term treatment can save him, but it is out of his father's capacity to afford
Over the past year since his diagnosis, young Ganesh has been undergoing immunotherapy as treatment. He has to be administered 15 grams of intravenous immunoglobulin each month to stabilize his condition. However, each dose of this treatment costs a whopping INR 35,000, an amount that is extremely difficult for Subhash to bear by his own means.


"I am relieved to see him doing so well now with the right treatment, but that doesn't mean he's completely out of danger. The only way to save him is to keep this treatment going. He has these injections and tablets that are so heavy on my pockets. I'm only a farmer - a daily wage earner that makes about 6,000 rupees per month from toiling on other people's farms. How in the world am I to afford 8 lakh rupees? So far I've only been able to get him treated, thanks to the generosity of my friends and family. But I can't keep asking them. I'm running out of options and money. I don't know what to do. I need to save my boy! Please help me…" - Subhash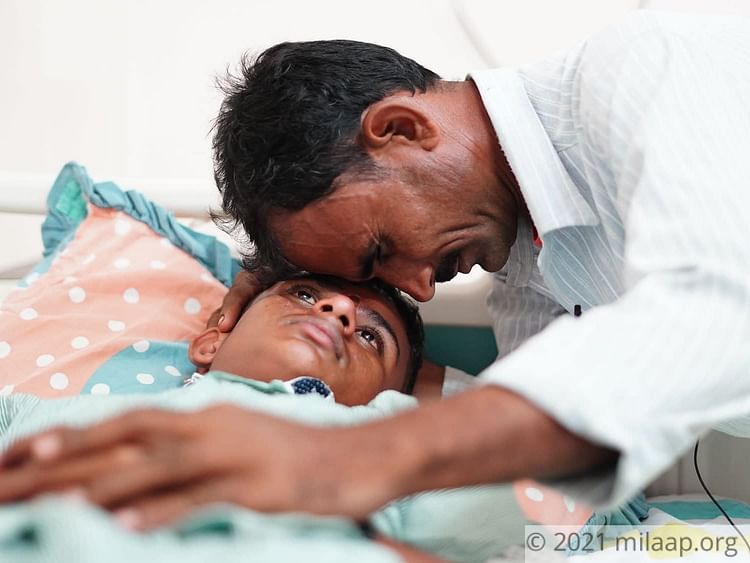 Ganesh is a very lively and optimistic child. Despite being aware that he's suffering from a rare condition, he always has a smile on his face and he's ever so cooperative when it comes to getting his treatment. His parents desperately want to save him, and protect his innocent smile. Ganesh's life has been turned upside down by his disorder, and they just wish for him to be able to live normally.

This will only be possible with your unrelenting support and kindness. Your contributions can help Ganesh experience the life he was never able to. Click here to donate.