Malik came out of the doctor's cabin reeling in worry. His 2-year-old daughter was suffering from a terrible disease and it could kill her. With a pregnant wife at home who was desperately waiting to know what was bothering her child, Malik didn't know how to break the news.


"For hours I roamed on the roads wondering how to tell my wife about this, how to tell her that even the slightest of injuries can break our child's bones and that I don't know if I can save her or not. Everything was a blur to me. It's been a couple of months since but I am yet to come to terms with it," - Malik, father.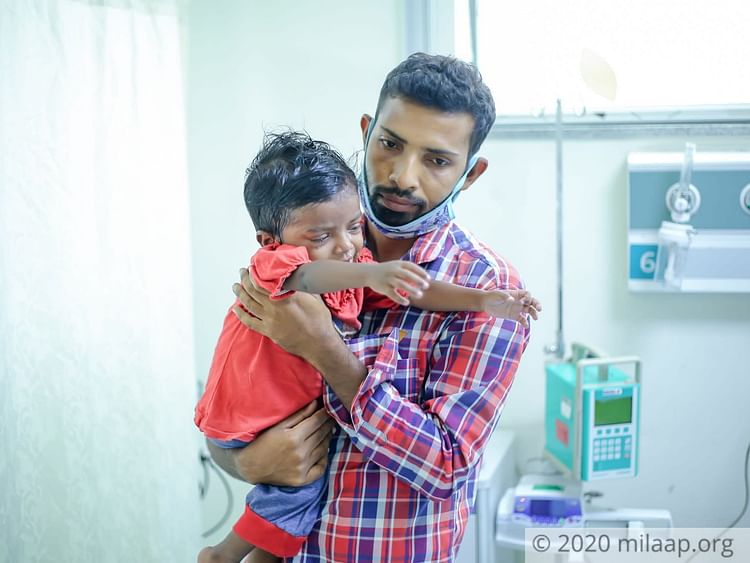 I became a mother again but I couldn't feel any happiness
Fariha has Gaucher's disease, a genetic disorder that causes organs, particularly the spleen and liver to enlarge. If not treated it can damage the organs irreversibly. In Fariha's case, it is not only damaging her organs but also affected her bone tissue, weakening the bone and increasing the risk of fractures. Fariha is suffering from a shooting pain in her bones and joints.


"I became a mother again but the happiness, it just wasn't there. How can I be happy when every minute I constantly fear that losing my child? What is Fariha's fault? She is just a baby. She has seen so much pain and yet we can't do nothing about it." - Shahnaz, mother.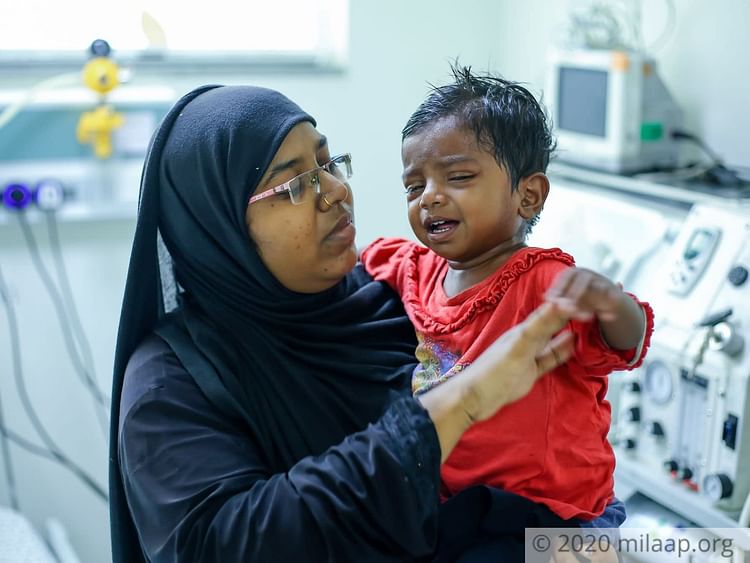 Her stomach became as hard as a stone
In early January this year, Fariha suffered from recurrent high fever and her blood levels were very low. She started losing weight rapidly but her stomach, it kept getting bigger with each passing day and now, her stomach has become as hard as a stone.


"I am afraid to even touch her now, what if I hurt her! She cries in pain, unable to eat, walk, talk or even sleep. Every time I see her face, I feel so helpless. Watching my child suffer like this is nothing but a curse. She screams and asks us to make it stop but nothing we do is helping her and the treatment that can save her, is way beyond our means." - Shahnaz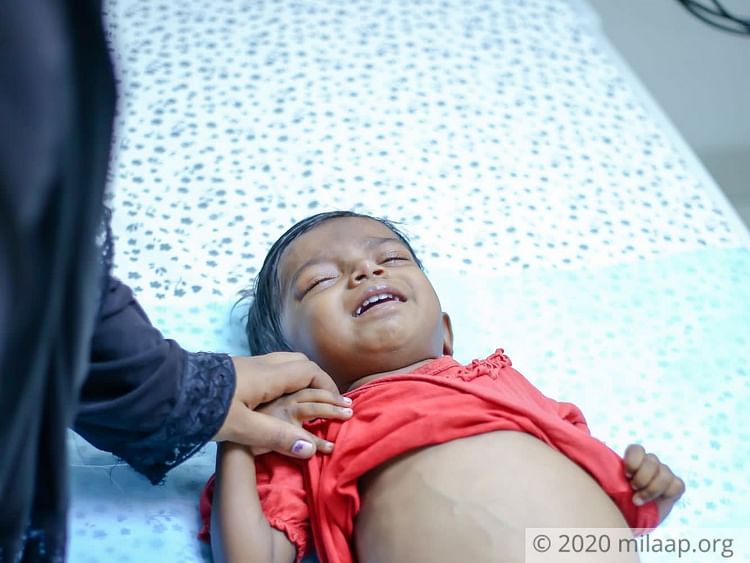 I drive an auto for a living, I can never afford this
"The only cure for this disease is enzyme replacement therapy. It can make her better and healthy like before but I drive an auto for a living, I will never be able to afford it even if I drive 24x7." - Malik

Malik earns just enough to manage his monthly expenditure at home. But ever since Fariha fell sick, he has hardly earned anything. He could not continue his work, he was constantly running from one hospital to another in search of a cure. But now, even though he has found one, he is unable to save his little daughter.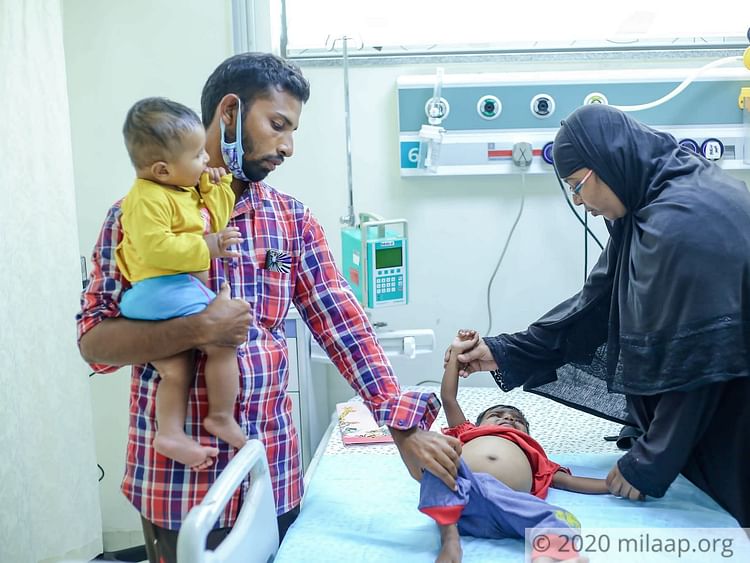 "We have spent all our savings, all the money that we borrowed, we even mortgaged our house to save our daughter but it is still not enough. We have nothing left to sell now, please help me save our daughter from this horrible disease," - Shahnaz
You are their only hope. The treatment will cost around 20 L which these poor parents can't afford. Your generous contribution can save this little girl's life. Click here to contribute.