Dinesh Nayak looks back on the past few months that he has spent bound to a hospital bed, wondering what went wrong. One minute he was in church, studying and preparing to become a spiritual guide to help bring people closer to God, and in the next, he was being told that a dangerous blood disease was slowly killing him.

Diagnosed with Severe Aplastic Anemia, a dangerous blood disorder, for the past 5 months, the 28-year-old seminarian has been struggling to foot his medical bills. Only a bone marrow transplant can save him, but he has no way to pay for it.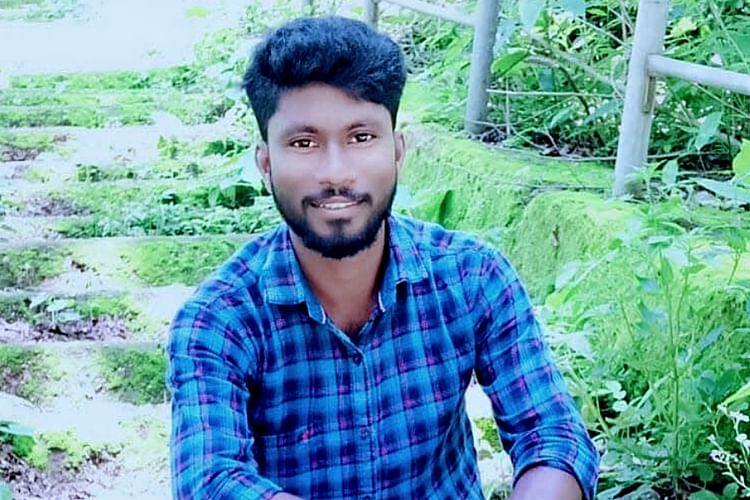 A toothache led to the discovery of his condition
Dinesh has spent over 10 years in the seminary at the archdiocese of Cuttack-Bhubaneswar, Orissa, studying to be a priest. He hoped to be fully ordained one day, and carry out his mission as a clergyman. But in December, last year, while he had been going about his day like he would normally, something unusual happened.


"It took me by surprise. My tooth started aching and then I felt a metallic taste in my mouth. I realized that my gums had begun to bleed and it wouldn't stop. I had to be admitted to the hospital and get some tests done. The results showed that my hemoglobin and platelet count was very low. I didn't quite know what was happening, but I started to feel a little scared when I was asked to do a bone marrow test. Nothing could have prepared me for the results and I went pale at the confirmation that I had some dangerous blood disease." - Dinesh
Being the sole breadwinner, his family is dependent on him
Dinesh didn't have sufficient finances to start chemotherapy, which became a major setback in his recovery. His father is paralytic and unable to work, while his mother is a housewife. He has three other siblings, who are unemployed as well. He was the only one with an income, helping his family get by.


"It has been very difficult for me. With no money to start my preliminary treatment, my health continued to deteriorate. A few weeks ago, I got piles and I was in so much pain, and also in a very desperate position. I had no choice but to sell our home in Orissa and ask my relatives for financial help. With the little money I got from that, I managed to pay for my treatment. But it is nowhere enough for me to recover from this disease."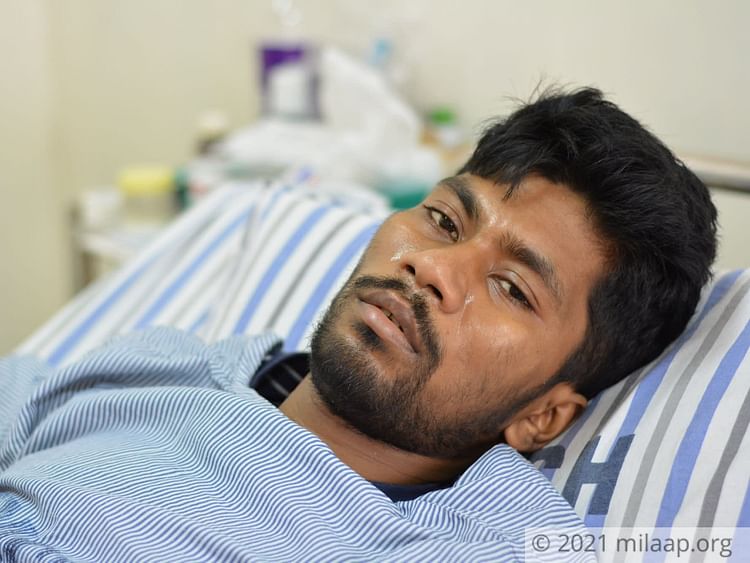 He needs an urgent bone marrow transplant to survive
Seeing his condition deteriorating rapidly, doctors at the hospital recommended that he get a bone marrow transplant as soon as possible, the only way he can survive. So he moved to a hospital in Bangalore for his treatment. But despite doing all he could, he is unable to continue.

He is worried about his family - they had to give up their home so he could get better, and are in a difficult situation themselves. He is now at his wit's end, having no other way to afford a bone marrow transplant that will cost INR 15 lakhs.


"My condition isn't getting any better. There is swelling in my gums and throat and it is very difficult for me to speak or hold a simple conversation. I am too weak and unable to move; if I try, I end up falling down. I have no money and no other resources to pay for my treatment. I want to beat this disease and be able to do what I have been studying for all these years. Please help me!"
Dinesh had only 4 more years to go until he attained priesthood, and he had been looking forward to it. But at this moment, his future seems very bleak. He is in dire need of your help. Your contribution, no matter how big or small, can support his fight against cancer. Click here to donate!