"Looking at my son, no one would believe that he is a 16-year-old. His disease has completely sucked the life out of him. All one can see is his bones and his big swollen stomach. He is so weak that he can't even call out if he needs our help. My wife is always scared that something might happen to him when we are not around, so she doesn't move from his side even for a minute now and I...I am failing to save him from this deadly disease that has come to take him away from us"
- Babu, father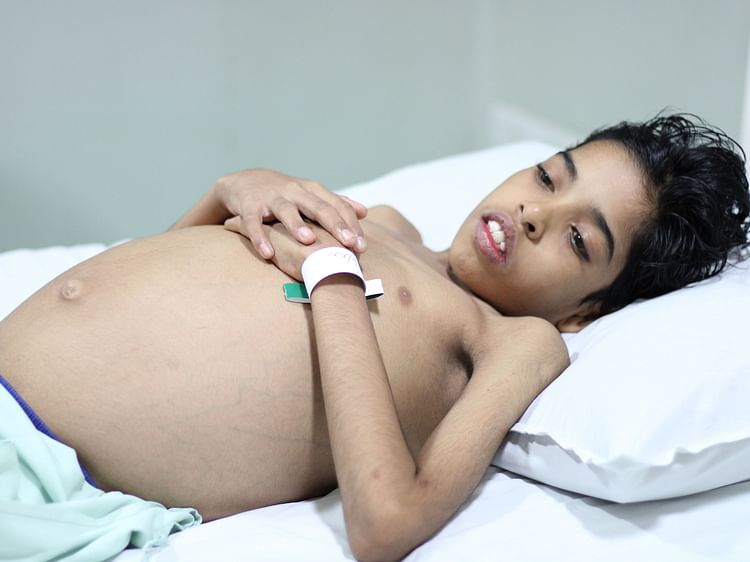 Ganesh was 2 year old when he was admitted in the hospital as he suffered from severe jaundice. He recovered from it in the next three weeks but the disease left its mark behind. His liver was swollen and to keep it under control, Ganesh had to take medicines. What was thought to be a temporary thing initially became a crucial part of this child's life.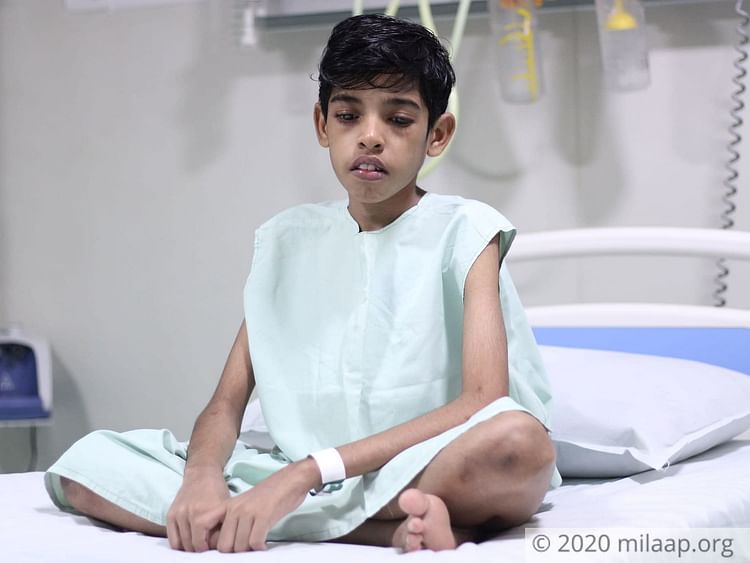 5 pills twice a day for 14 years
"It became his routine you know...five pills in the morning before going to school and five pills before going to bed. Along with that, a monthly check-up for his condition. We didn't even need to remind him, he has always been so responsible.

But since last October his condition has been nothing but worse with each passing day.

" - Chamundeshwari, mother

In October last year, Ganesh suddenly started feeling weak in his legs and slowly the weakness spread in his entire body. He started fainting frequently and his stomach started to swell. When the tests were done, Ganesh was diagnosed with Cryptogenic cirrhosis, a condition that impairs liver function leading to liver failure. Ganesh's condition has reached its end-stage and only a transplant can save his life now.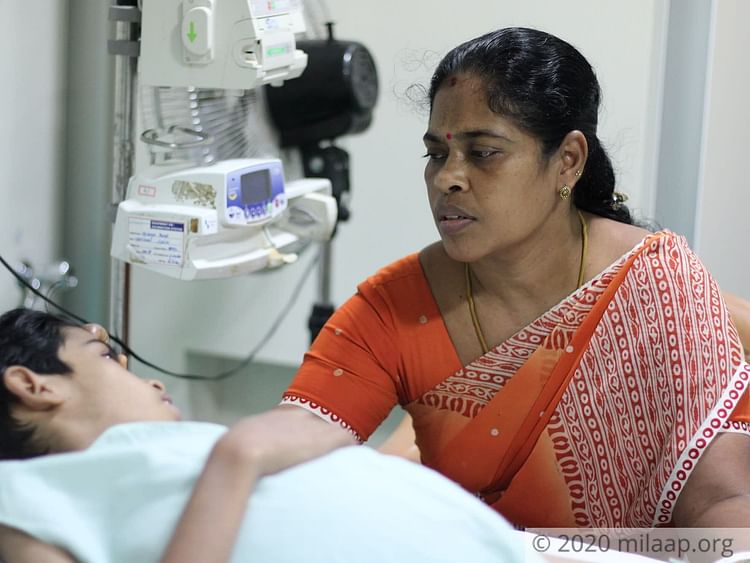 I wish I worked harder, my child wouldn't have to suffer like this
"I am a daily wage labourer. Most of the time I do painting jobs but in off-seasons, I have to do odd jobs to survive and feed my family- small carpenter work, driver or whatever is available. We don't have a house of our own so whatever I earn mostly goes into rent and my child's medicines. I have saved nothing over these years and I wish I worked harder or did something so that my child wouldn't have to suffer because I am unable to afford his treatment." - Babu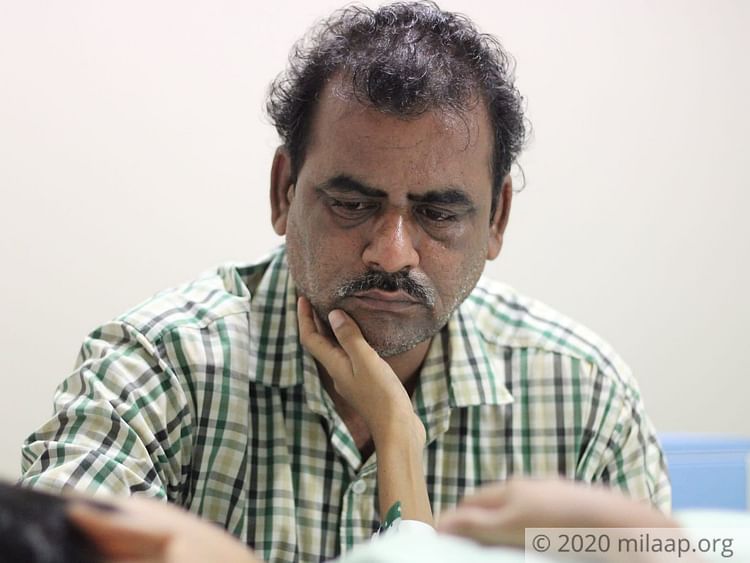 Babu did everything he could to keep his son alive. He borrowed money, sold the valuables but now, he is devastated and helpless as all of his efforts are not even close to what is needed. The transplant will cost 20 lakh rupees and without your help, it is not possible.


"He is a very hard working child. Despite his health condition, he was adamant to give his 10th grade practicals in February

and he successfully did too. He is very brave, braver than we can ever be. It is so painful to watch him like this. I just want all of this to end and to take my child home healthy, like he was before." - Chamundeshwari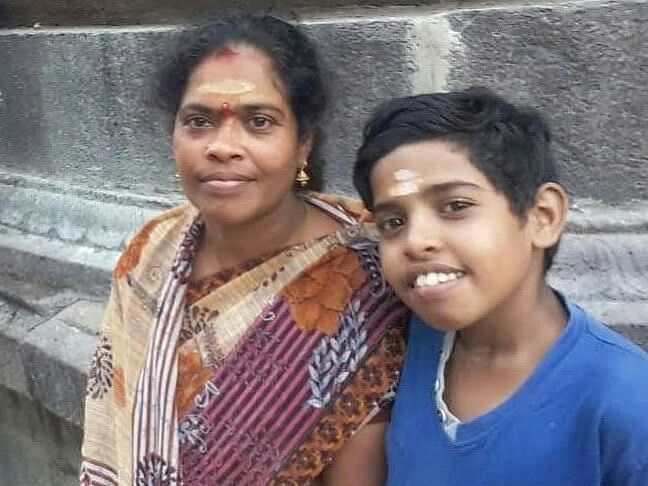 Without the transplant, Ganesh will not be able to survive. His body is already on the verge of breaking down completely with no energy left. You are their only hope now. Without your generous contributions, these parents will lose their child. Click here to contribute.