"It was around 3:30 a.m when I heard a loud thud.

I went up to check and I saw Deepanshu lying on the floor unconscious.

He had been sick for a few days and seeing him like that terrified me. Everyone in the house started running to tend to him.

We tried sprinkling water, rubbing his feet, called out his name several times but he just wasn't responding

and the next thing we know we were at the hospital arranging blood for him." - Alok, father
He suffers from a severe blood cancer
In April, this year, 15-year old Deepanshu's blood levels dropped dangerously low to a 3.6 g/dL. He was transfused 4 bottles of blood and was discharged under strict advice to get a regular check-up every week for the next few months. Everything seemed normal until his hemoglobin dropped again the very next month.

The went from one hospital to another, amidst the second wave of the pandemic, to get an answer for Deepanshu's sickness but the results were far more shocking and heartbreaking than they could ever imagine. The young boy was diagnosed with high-risk Acute Myeloid Leukemia, a severe type of blood cancer.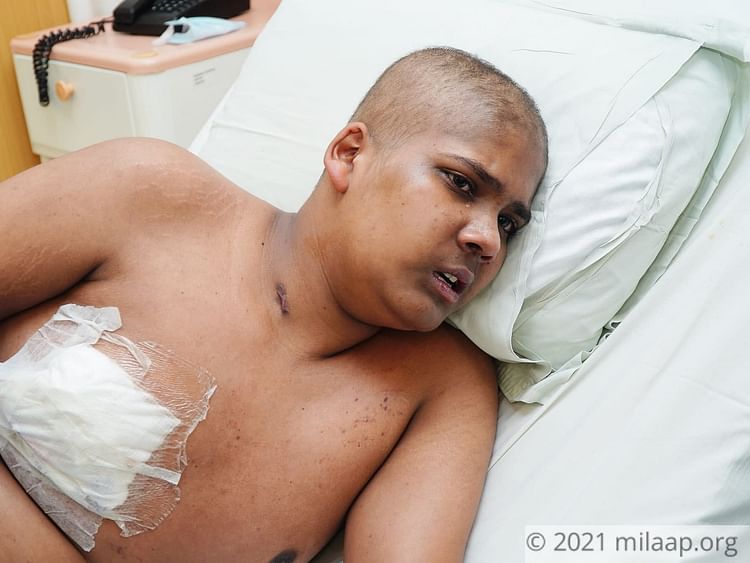 Only a bone marrow transplant can save his life
"He was immediately put on chemotherapy but right after the first dose, doctors declared that chemo can only delay the inevitable but cannot save his life. He suffered immensely with the side effects and

was admitted for 2 weeks in the hospital fighting a severe infection.

We were losing all hopes when finally Niharika,

Deepanshu's elder sister was found to be a perfect match for a bone marrow transplant and that alone can save his life.

" -Sunita, mother
However, the transplant will cost these parents 22 lakh rupees, an amount they will never be able to gather in such a short amount of time.
But they struggle to afford it, they need your help
Sunita and Alok have worked hard to give their children a good life. Like every middle-class family, they too used to go for monthly outings and let their children have the little joys of dressing up for the occasion. But things changed drastically after the pandemic, when Alok, who runs a printing press, found it hard to get orders. Keeping up with the daily expense became a task for the family and then Deepanshu got sick.

They spent every last rupee they had on his treatment so far and are struggling to continue.




"Although Niharika is a match and everything is ready for his transplant, he cannot get it. We are failing to afford it. I never thought a day like this would come when I would see my child suffer helplessly. I am doing all I can but it is such a big amount that I will never be able to arrange it on time. I'm so afraid that I could lose my son." - Alok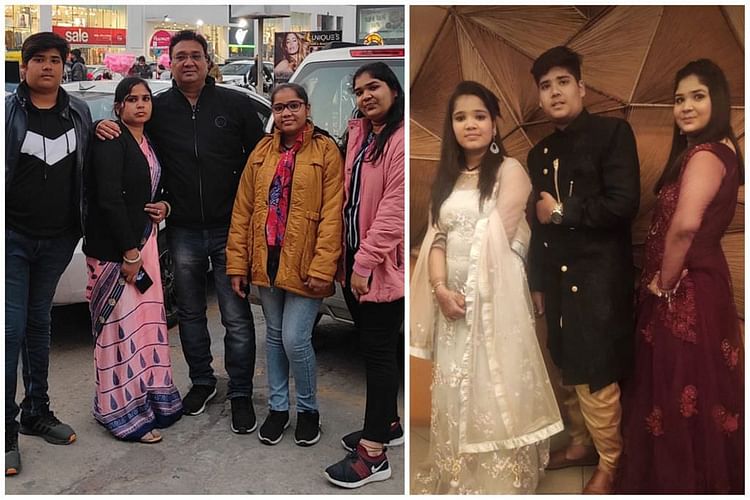 You can help. Your generous contribution can save this teenager's life. Click here to donate.