Darshan has seen his life pass him by in a blur. He knows he's sick; the excruciating pain in his stomach is a constant reminder. He's seen his parents running from pillar to post in search of a way to save his life ever since he was a young child. He's tired of the endless hospital visits and medicines. He just wants to recover from this disease that is killing him.

The 15-year-old boy was diagnosed with Decompensated Chronic Liver Disease, after grappling with liver problems for most of his childhood. He needs a liver transplant by the end of this month, or his life will be at extreme risk. But his parents don't have the money to afford it.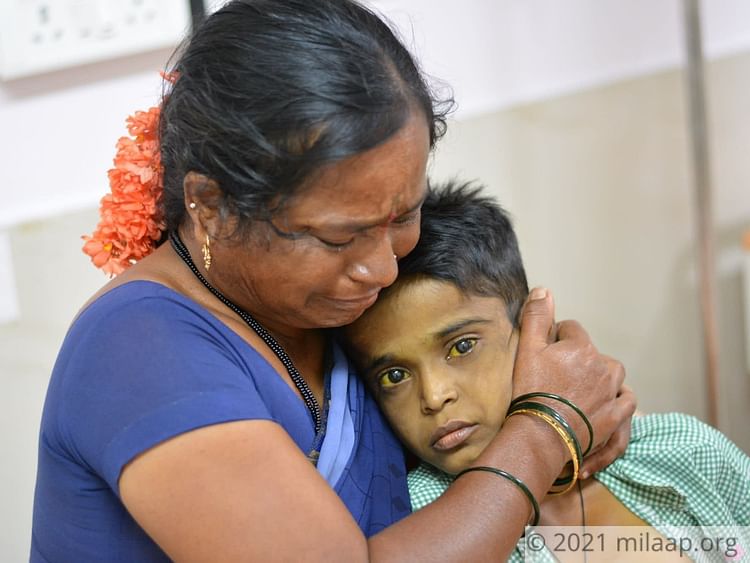 They thought it was just a fever, but it turned out to be liver disease
When he was only 2 years old, Darshan had a fever and cold that refused to subside and made him visibly weak. His parents rushed him to a hospital in Davangere, a few kilometers away from their small hometown in rural Karnataka. He underwent several expensive tests, and there they learned that little Darshan had problems with his liver.


"For 13 years now, we've been shuffling from one hospital to another. Initially, he was given medication to treat the problems that the tests had detected. We thought with this medication he would get better, but he suffered for a long time. When he was 10 years old, we were referred to a well-known hospital in Hubli, and there we got to know that his condition had worsened; that it had advanced to a critical stage" - Channamma, mother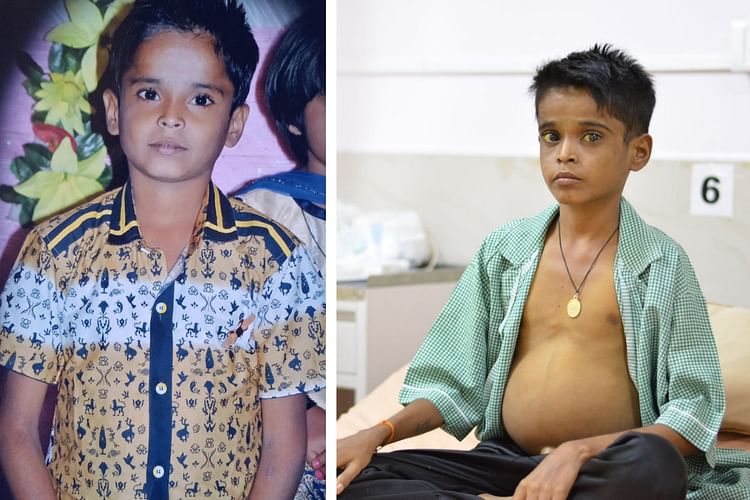 His yellowing eyes and bulging stomach are painful to look at
Gurushantappa and Channamma were then asked to bring their son to a hospital in Mangalore, where more tests determined that their last option for recovery would be a liver transplant. He's currently on medication as part of his treatment plan, but the fact of the matter is that his liver is failing and without immediate medical intervention, he will lose his life.


"His liver is severely damaged, and hence has swelled up. His stomach has bulged out, and his eyes have turned yellow. It's terrifying for me to see him like this.. Sometimes, he looks so fragile that I'm even afraid to touch him. He is in pain, but he has managed to make it this far by fighting bravely. Doctor's have told us that we need to hurry and make arrangements for his liver transplant. The surgery has to happen by this month, or we might lose our only son" - Gurushantappa, father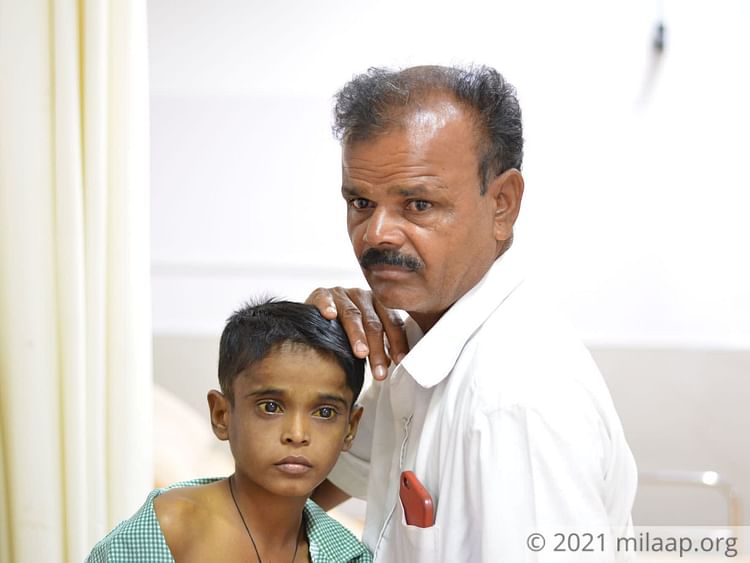 A liver transplant is the only way to save him
From Mangalore, Darshan was shifted to a hospital in Bangalore, which is where he will undergo his liver transplant. But with no money to afford it, Gurushantappa is struggling to save his son from the grips of this disease. He has managed to spend over INR 12 lakhs for Darshan's treatment thus far from his savings, borrowing from his family and taking loans. But now he is at the end of his tether.


"He's only 15 years old, but he has been suffering from this disease for practically his whole life. He hasn't even been able to experience a normal childhood like most kids his age. INR 30 lakhs is such a huge amount that I will never be able to afford. It is the only way to save my son, but I am just a poor farmer. Where do I possibly get so much money from? I just want my son to get better and not suffer anymore. I want to see him grow up healthy. Please help me save him"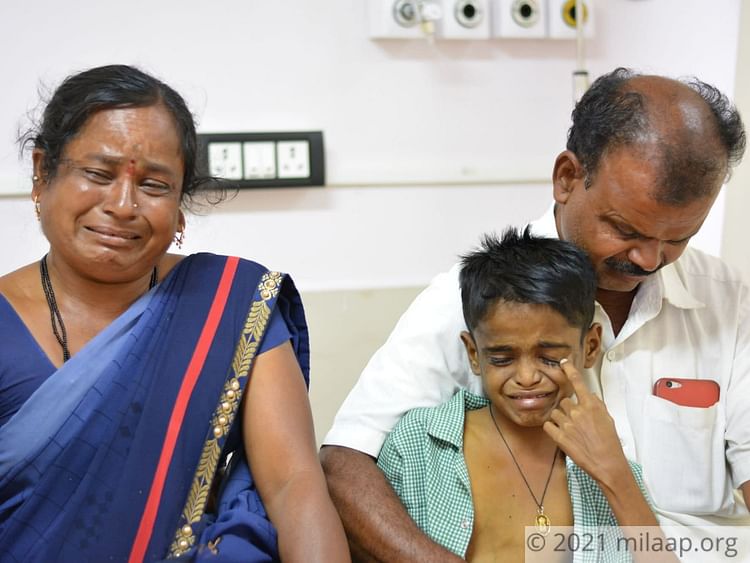 With your help and contribution, Gurushantappa will be able to afford his son's liver transplant as soon as possible. Darshan will finally be freed from this disease that has snatched his life away at such a young age. Click here to donate.