Siya can't stop blaming herself for her son, Daksh's condition. She can't hide her tears each time she looks at him. She keeps going back and forth in her mind trying to find out what exactly went wrong that led to this mishap - her only son fighting dangerous blood cancer yet again.


"I took such good care of him. Despite our financial constraints, I didn't miss even a single medicine or any of his check-ups. I gave up my job, my social life - meeting with friends and relatives - everything, just so that I could look after my son, Daksh and give him a pain-free life. Yet, I failed. He is now fighting this disease and there's nothing I can do to save him this time," - Siya, 10-year-old Daksh's mother.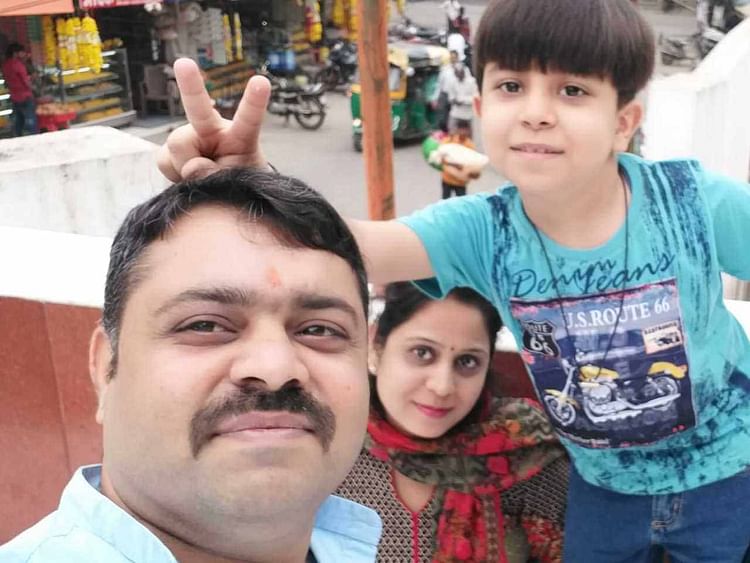 14 hours in the car with a severe back pain, Daksh's parents feared the worst
Daksh was 8 years old when he was first diagnosed with cancer. He had high fever, weakness and a stubborn cough that refused to go. But even though Siya and Girish took him to the doctor on the first day, his diagnosis took a month's time.


"Girish and I promised to be strong and decided to go to any length to save our child. And when he was declared cancer-free, our joys knew no bounds. But a few months ago, our worst nightmare came true. Daksh started having a severe pain in his spinal cord, he couldn't stand nor could he sit. The pain was so bad that the very next day we decided to take him to Delhi via car. The entire 14 hours journey was so scary. He was in so much pain, we didn't know if we would make it in time," - Siya.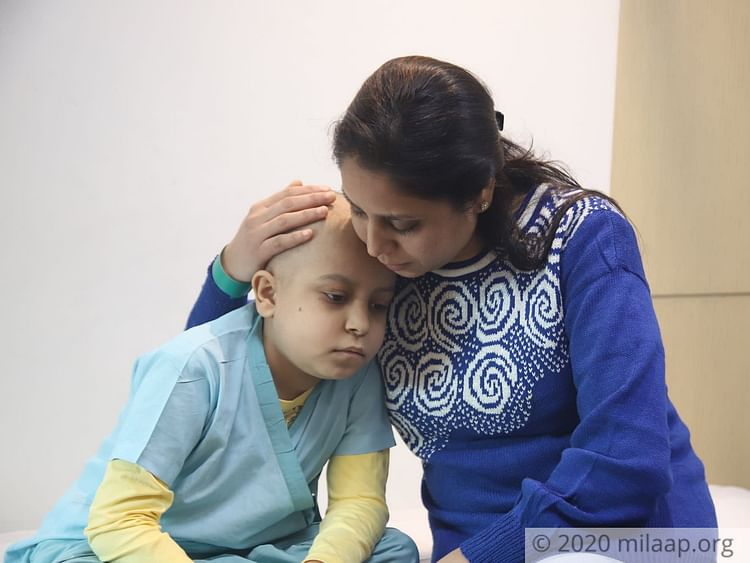 Daksh didn't speak for 10 days when he got to know that his disease was back
Siya and Girish have tried their best to not tell Daksh that he has a life-threatening disease. But he is 10 now and he senses that his disease doesn't let him have a normal childhood like that of his friends. So this time, when he got to know that he would have to stay in the hospital for another couple of months, he was heartbroken.


"Daksh is such an active child. He loves cycling, he loves playing with his friends. In fact, it's difficult to find him sitting in one place. The same boy transformed into a quiet child in a matter of a few days. He stopped talking to us completely for 10 long days. He even started getting angry at us, the nurses and the doctors. The disease has left my Daksh in so much pain. I can't bear to see him like this anymore," - Siya, tears rolling down her cheeks.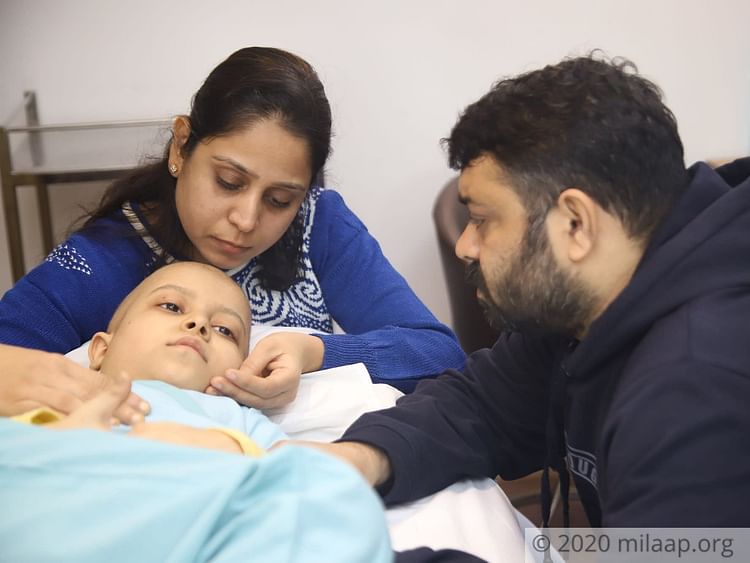 How you can help
When Siya and Girish look back on their year, they keep wondering if they're cursed. Their only son was diagnosed with cancer and then Girish's mother passed away because of kidney failure. Girish had spent all his savings and even his mother and wife's jewelry for the medical expenses.


"But right now, we are in need of urgent funds again. Daksh can be cured with a bone marrow transplant but it would cost us 30 lakhs! There is no way I can arrange for so much. I am running from pillar to post, looking for some arrangements but it seems impossible. Now our only hope is you. Please help us save our only child," - Girish, father.
An urgent bone marrow transplant can cure Daksh, he can go back to living a normal life. But his parents are in no condition to afford it. They have spent over 15 lakhs till now - they can save their son only with your help.