Satyabhama's husband, Dhaneshwar, has just sold her gold bangles and is rushing to the hospital pharmacy. He is panicking because they need to get 2 injections worth Rs. 80,000 immediately. Otherwise their son's heart won't be able to pump blood.
"We never knew those swollen legs and face were actually symptoms of a failing heart. Now, he is in the ICU and his heart can fail any moment. He needs a new heart urgently, or our Biswa won't make it. He is just 8 years now, how can Lord Jagannath do this to him?"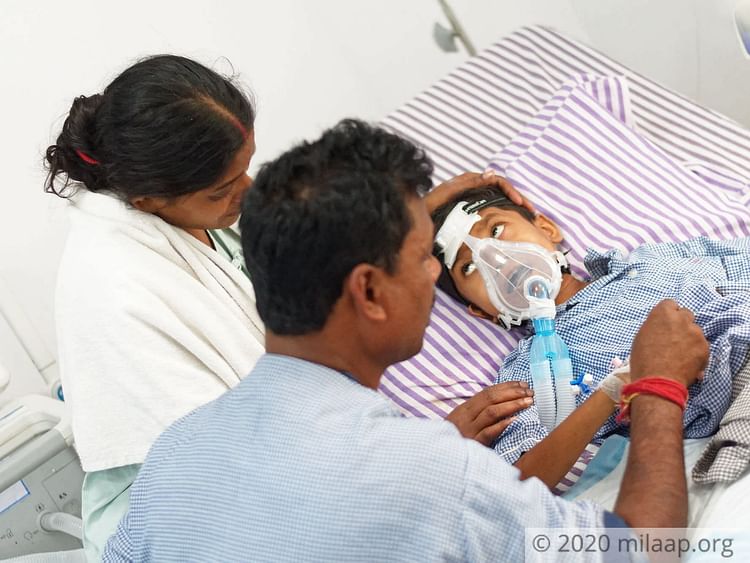 'He never showed any signs, how did all of this happen?'
Never once in the last 7 years did Biswajit show any symptoms of a failing heart. A happy and healthy kid, he was always active in sports, even winning several trophies in his school. But in December 2019, his parents got to know about Biswajit's Idiopathic Dilated Cardiomypathy. His heart is unable to pump blood and oxygen to the rest of his body. He is now on ECMO - a machine is being used to do the work of his heart. That is what is keeping him alive. The only option he has now is to undergo a heart transplant urgently. Otherwise his heart will fail.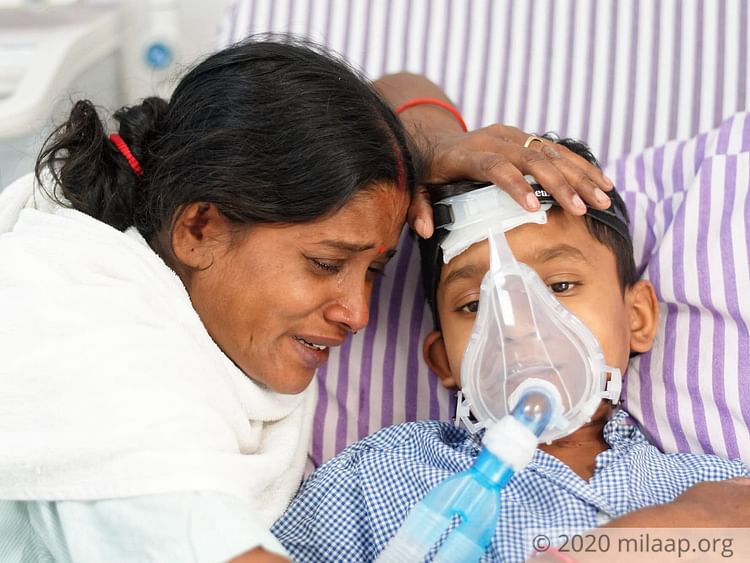 Only 7% of his heart is still working, risking a failure soon
"They tell me he needs a new heart. I told them to take mine right now. If my heart can save him, then just save my son please. We don't have time now. When we got him admitted, his heart was working at 15 percent but now it's has reduced to 7 percent. If we delay even a day or more, I'm terrified to even think of the consequences. My son can't even speak for more than a minute without the mask. Please just save him," - Satyabhama, mother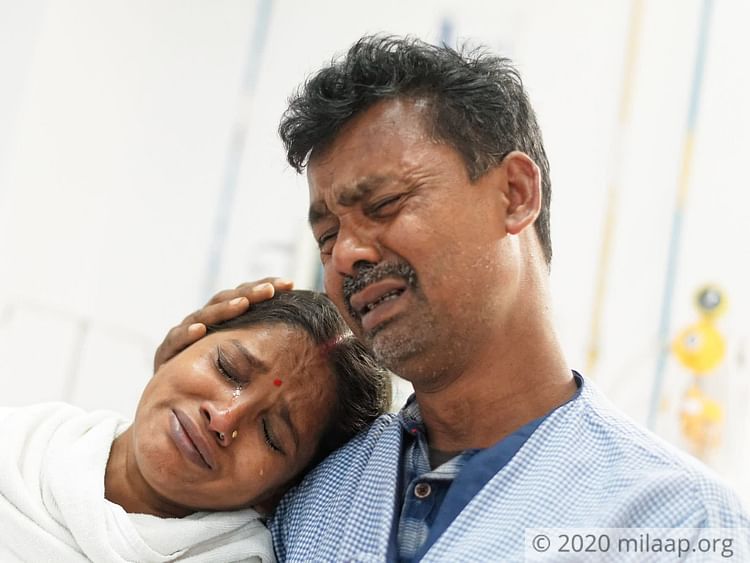 Biswajit's heart doesn't have the strength to pump blood anymore. He needs injections and other medicines as a substitute. Everyday his parents sell whatever they can to get money to afford his injections and PICU stay. But now, he needs a transplant that would cost them 20 lakhs. Dhaneshwar has already put his land on lease on a 5-year agreement, and now he has nothing left to save his son.
Biswa's 11-year old brother works after school, thinking he can save him with the money
Chintu, Biswajit's elder brother, has not seen his brother for 5 months now. He doesn't know that if his parents don't get 20 lakhs, he might never be able to see him again.


"Once Chintu overheard me telling my mother that we need money to save Biswa. Since then, after school he has started doing jobs like helping someone take vegetables home from the grocery shop or cleaning their cows to earn Rs.10-20. He thinks that can save Biswa. Yesterday, he called us excitedly to inform us that he has earned Rs.500 now and we can get Biswa back home. His innocence, it just breaks my heart..." - Satyabhama, mother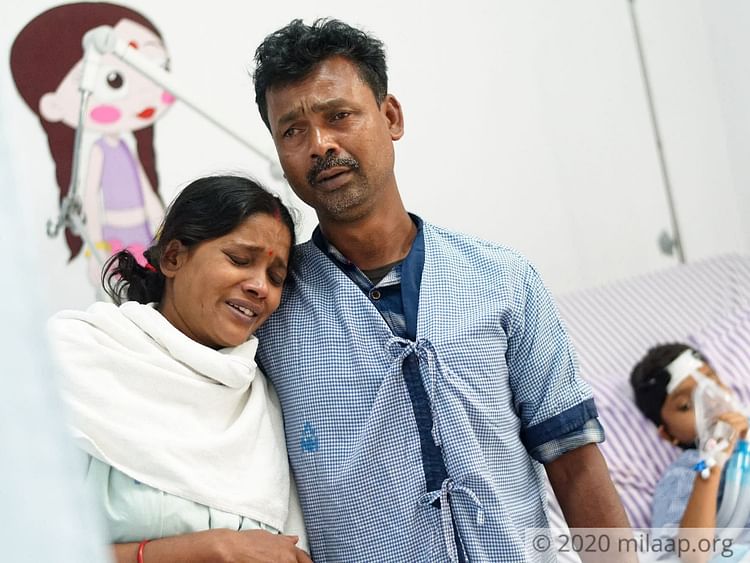 Ever since Biswajit has been hospitalized he has not called out to his parents — Bou and Data (mother and father in Odiya) — even once. Whenever his parents see him with an oxygen mask, they can't hold back their tears. They don't have much time and the amount they need is huge. Only you can help them now.

Please help us save 8-year old Biswajit.