From the nurses to the security guard, 5-year-old Bhaviya Sree is friends with everyone in the hospital. For the past five years, this place has been her second home as she visits twice a month, every month, for her blood transfusions. Even though the bus rides and meeting new people excites her, the fear sets in for little Bhaviya the moment she enters the children's ward.


"She was born with a cleft lip. When she was 6-months old we took her to the hospital to get a correction surgery. They took some tests and refused to operate, saying my child has some problem with her blood… they didn't say what it was. Scared and worried we took her to a bigger hospital in the city. It was then that we found out about her rare disease." - Devi, Mother

Bhaviya Sree has Thalassemia major, a blood disorder in which the body stops making required red blood cells. Due to this she is anaemic (not enough red blood in her body), has chronic fatigue, and her oxygen supply gets affected due to low haemoglobin. Only regular blood transfusions have helped her survive so far. Bhaviya's cleft lip was also fixed only after she started getting transfusions.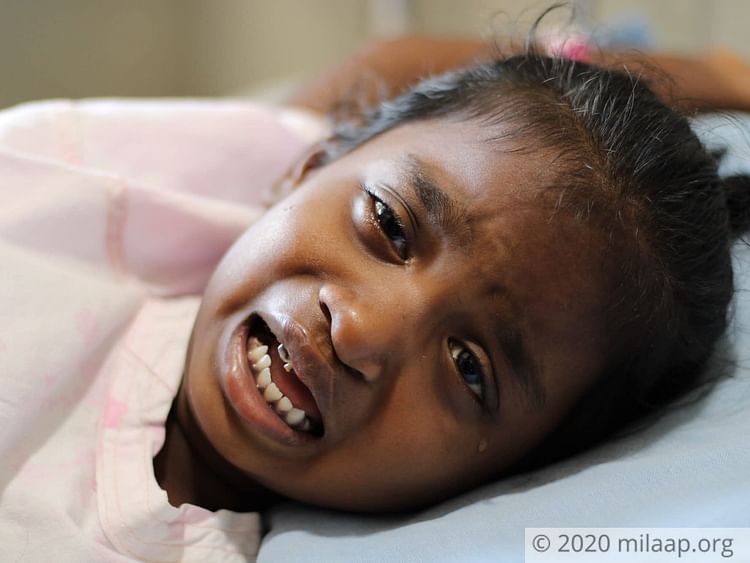 From the age of 6 months, all she has seen are needles and blood
"I usually stand outside whenever she gets injected… Every time she screams in pain it kills me. There are days when she simply refuses to step inside the ward and Devi has to drag her in. In those moments I just silently pray that all this would end soon, that my child wouldn't have to suffer anymore." - Nandagopal, Father

Blood transfusions are only a temporary fix to Thalassemia; prolonging this treatment can lead to the failure of organs like heart and liver. The only existing cure for her condition is a bone marrow transplant that will give her more lifetime and less pain.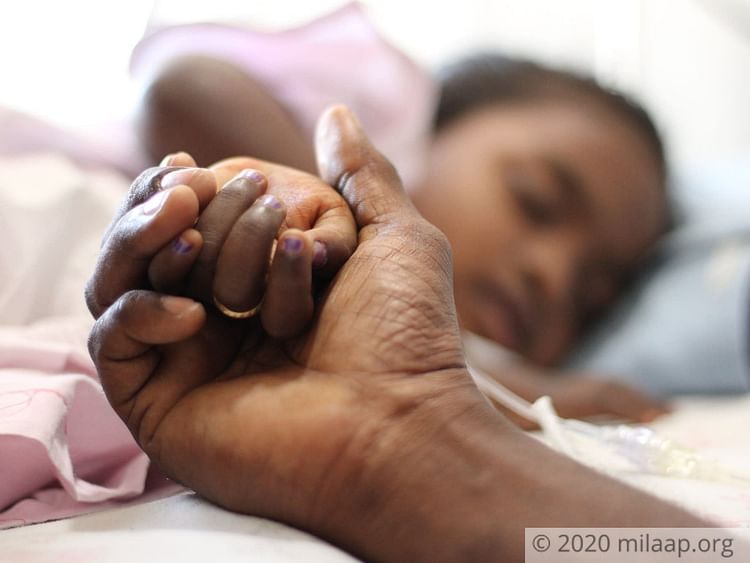 Delaying the transplant can reduce this little girl's lifespan
"Her whole life is halted… She is yet to start school. She is too weak to play. If we manage to get the transplant soon my child can live a normal painless life like any other kid." - Mother

The whole transplant will cost around 15 lakhs but Nandagopal is in a helpless situation. He works as a labourer who helps load and unload vegetables at their local market. With an unsteady daily wage, even taking his daughter for a monthly hospital visit is a challenging task.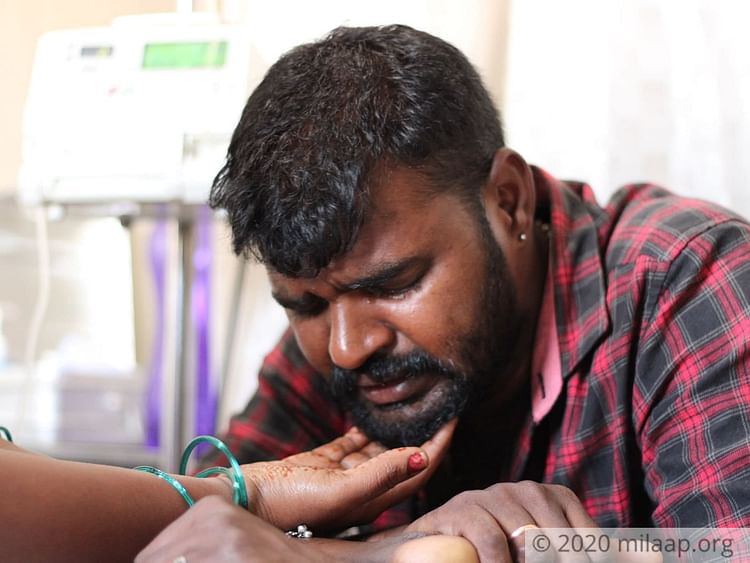 "Every month I have to save Rs. 2000 for her blood treatment. Some days when she gets very sick we have to bring her once in 2 weeks. In these difficult times, I borrow from my supervisor or friends. But 15 lakhs… no one will lend a huge sum like this to a daily wage earner. Only God should show some mercy on my child and free her from this dreadful pain..." - Father