Suresh never borrowed a dime before in his life, but over the past few months he's had to go to his friends and relatives' houses repeatedly to beg for money. His head hung in shame, hands clasped together, he'd tell them what he'd said every other time he'd knocked on their door.
"I will pay you back. I don't know when, I don't know how, but please trust me, I'll pay you back.
It's for my daughter. I need to buy her medicines. She's dying...
"
He'd come home with a few hundreds and use that to keep little Bhakti alive for a few more days.
But now this little girl is dying too fast for simple medicines to save her.
These desperate parents have already lost one child
7-year-old Bhakti is Suresh and Jyothi's second child. The first time Jyothi got pregnant, a routine checkup revealed that her baby had thalassemia major, a very dangerous blood disease. The same disease that is killing little Bhakti right now.
"The doctor told us that... that we had to go for an abortion. The baby was too weak, and Jyothi's life was at risk as well. It nearly broke her, going through that, as it was our first child. It nearly broke me too.

We told ourselves things would be better the next time. But then our Bhakti got diagnosed with the same disease!

"

— Suresh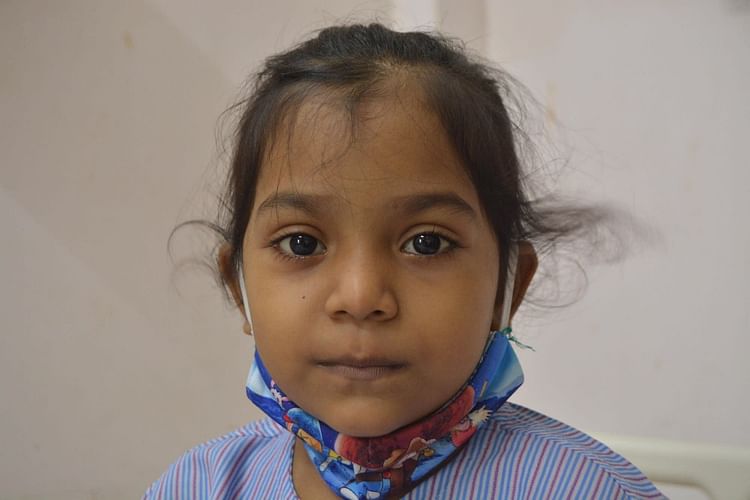 She could soon meet the same fate as her brother
The young couple was so scarred from the first time that they waited for years before even thinking about trying to have another child. Eventually Jyothi got pregnant again and, wanting to be on the safe side, they got the same tests done as last time. Unfortunately, it showed that this baby had the disease too.
"The doctor told us the risk wasn't as high as last time and that we could go through with the pregnancy, so we did.

I promised Jyothi that I would try my best to keep our baby alive once he or she came into this world. For 7 years I've done my best, but... it's not enough anymore...

"

— Suresh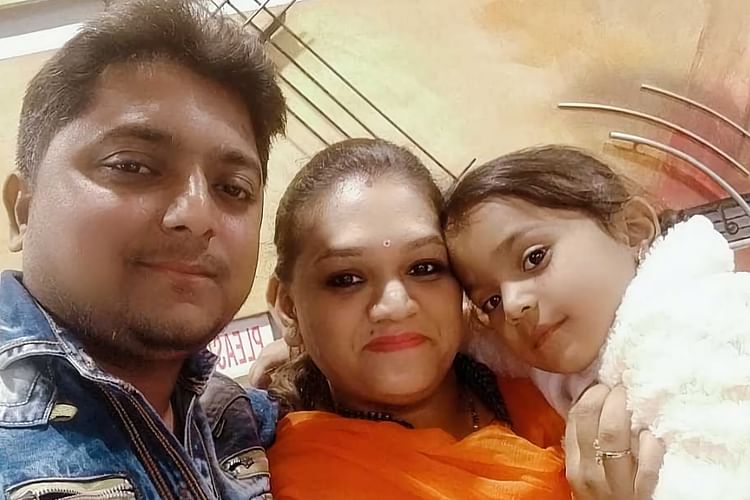 Only a 16-lakh surgery can keep this little one alive now
For the past 7 years Suresh has gotten Bhakti 2 blood transfusions a month, and daily medication, to counteract the life-threatening disease flowing through his daughter's veins. But now little Bhakti's disease has suddenly progressed to a much more severe stage. She needs an urgent stem-cell transplant, to make her body stop producing bad blood.
"But this procedure costs 16 lakhs! I sweep floors in shops for a living.

With no job over the past few months due to the lockdown, I haven't even been able to feed my family properly! I want to save Bhakti, I want to keep my promise to Jyothi but... what do I do?!

"

— Suresh