Little Bertina's life was completely smooth until three months back. She was a happy child who didn't complain over her online classes and loved playing with her sister. But things turned bitter when she got sick and started vomiting one day. While her parents thought it was normal indigestion, the test results showed otherwise. Within a few weeks, her condition became severe and now she is fighting for her life in the ICU.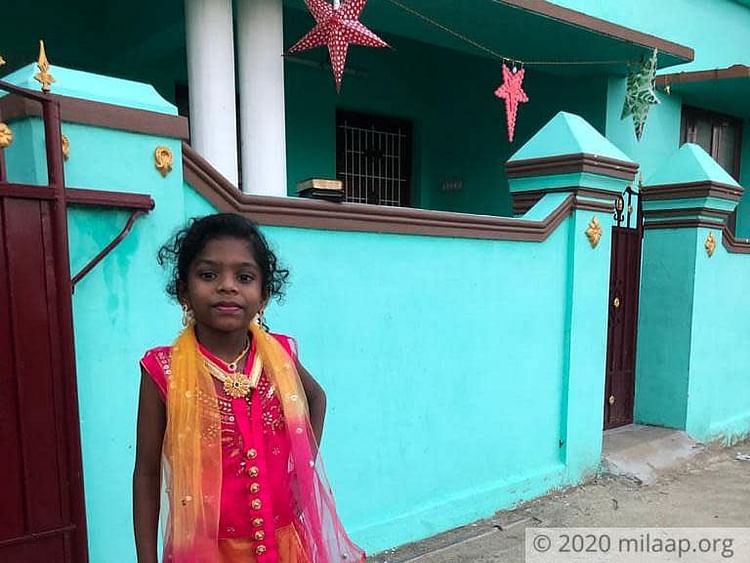 "Her vomiting didn't stop for days. Her blood and urine tests showed abnormal levels of copper. The doctors couldn't diagnose her ailment initially and prescribed some tablets to reduce pain. But the tablets only increased it. Within a day her abdomen started to swell. Panicked, we rushed her to the hospital" – Breetha, mother

After continuous blood and urine checkup every few hours, 7-year-old Bertina was diagnosed with Wilson's disease. It is a rare genetic disorder where copper isn't eliminated properly and instead accumulates in the liver, possibly to a life-threatening level. Her condition has worsened and they had to move her to an ICU. She is on dialysis to drain the toxins.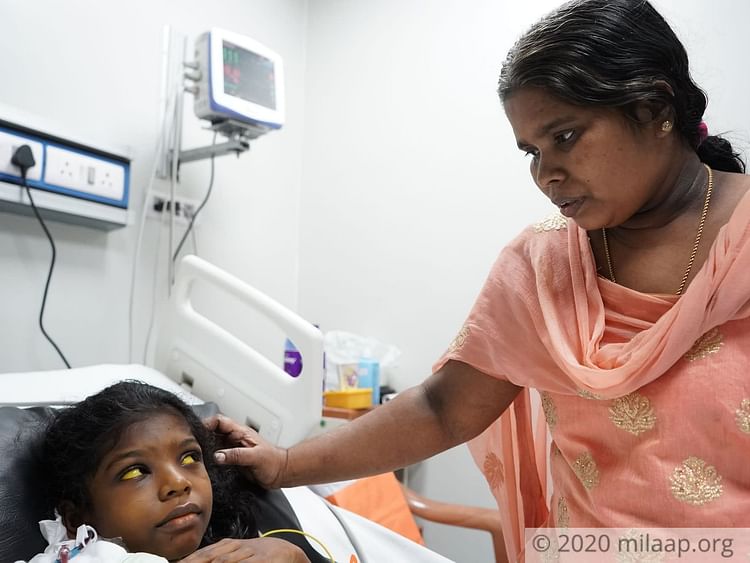 With half of the liver severely damaged it will soon stop its function if not treated
"Berty is now holding on only with the help of dialysis. Her eyes have turned yellow; she is in extreme pain… but doesn't have the strength even to cry. She cannot eat even two spoonfuls of food. She looks at me hoping I will ease her pain. My only hope is doctors say I can give a piece of my liver to save her life" - Mother

Bertina needs an immediate liver transplant in three days to live. While her mother's liver is a perfect match, the cost for the transplant is what's worrying the struggling parents.



They can't afford the cost of saving her life
"19 lakhs in three days is a huge sum that I cannot afford. I tried borrowing from family and friends but haven't managed to collect even half the sum. It is beyond my means, but I'm trying. I'm making calls to all my friends and colleagues. But no one is generous enough to help me" – Stalin, father

Each passing moment is turning perilous for little Bertina. Her skin is turning yellow and her other organs may soon stop functioning if she doesn't get a transplant.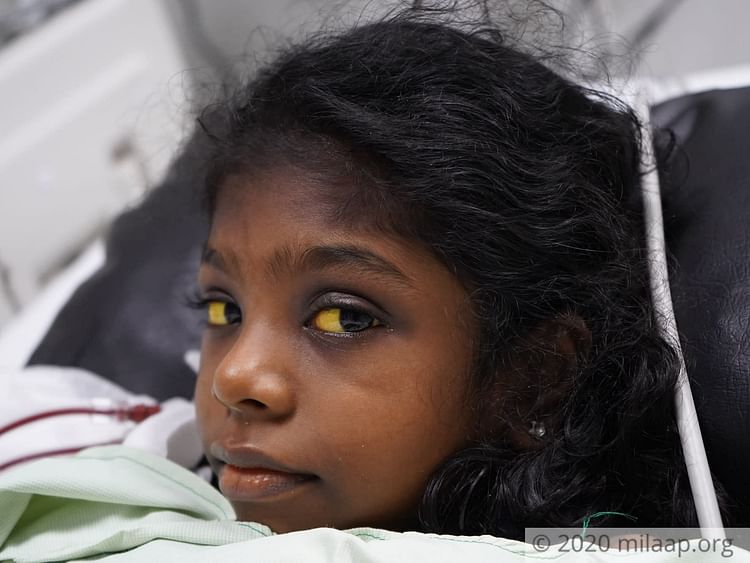 Sleeping for a few extra hours can push this little one into a coma
"Doctors have advised us not to allow her to sleep more than a few hours. We have to keep her awake else she might skip into a coma. I and my wife stay up all night trying to keep her talking, and amused. We are scared… It feels like we might lose her any second. Each passing moment we live with a fear of what might happen to our child. Please help us save her..." - Mother