One month ago, 9-year-old Basavalinga had a bruise on his leg. Mallamma and Birappa were not worried. He had come home from school with small cuts and bruises all the time – it was all the cricket and kabbadi they played after school. But a few days later, the bruises only increased. Soon they were on his hands, legs and even his neck. No one knew what was happening to him.


"At first I thought he was getting into fights or was being bullied. My son never hides anything from me, so I got worried that something serious was happening in school. But when the bruises only increased, we took him to the hospital. They asked us to take him to Bangalore. That's when our lives came crashing down." - Mallamma, mother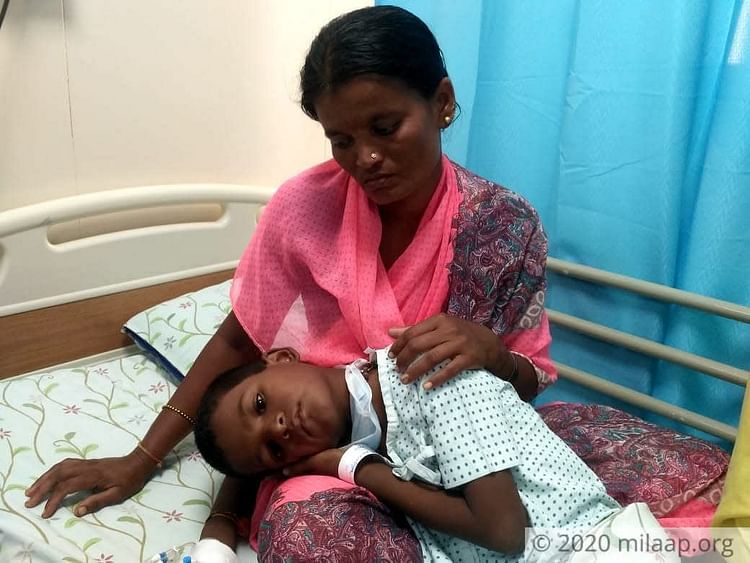 The mysterious bruises were a sign of something dangerous
Birappa and Malamma had to take help from their neighbours to take their son to Bangalore. Since the lockdown had already been imposed, they borrowed a neighbour's car and a relative drove them to Bangalore. They had a letter from the hospital which let them get from Raichur to Bangalore.

In Bangalore, Basavalinga was diagnosed with blood cancer. The bruises were due to the disease. His parents, though devastated, were willing to do anything to save their youngest child.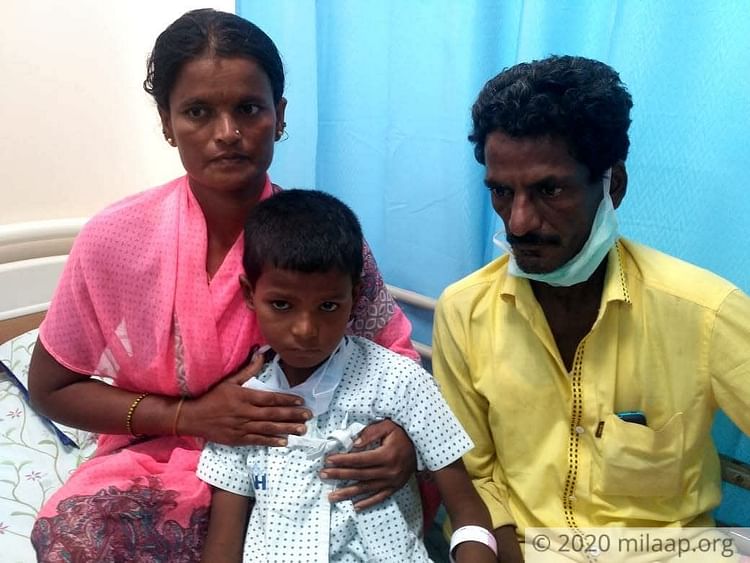 At just 9, he braves the pain of cancer without crying
While Malamma stays with him in the hospital, Birappa has rented a small room close by. Basavalinga has started chemotherapy. He needs it for the next 6 months to fight blood cancer.


"We keep telling him that he's the strongest and that he will be fine in no time. We haven't told him he has cancer, just that he's not well and needs injections to get better. He's too young to understand what this disease means…too young to understand death. When the nurses come for his injection, he holds his hands out and tightly shuts his eyes close. He never cries. He says 'amma I will fight this and get better by being brave'

But being brave isn't enough. Basavalinga will not survive without chemotherapy, but his helpless parents just can't afford it anymore.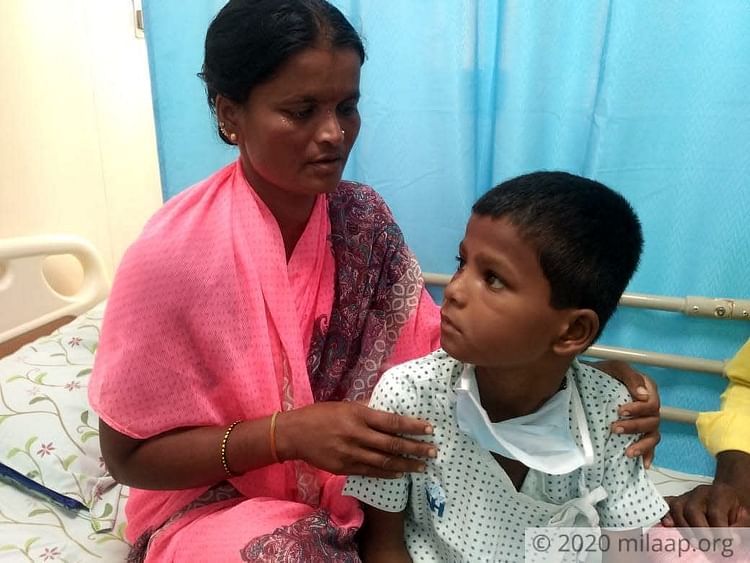 They suffered great losses last year, these poor farmers now have nothing
Last year was difficult for Birappa and Mallamma. Their crops were not thriving, the weather was not conducive, and they barely made enough to feed their three children and buy them books for school. But they somehow made it through. They thought that was the worst of it.


"We have a small piece of land where we grow corn. When our crops were failing, we started working on others' lands. We earned 200-250 each every day, sometimes, we didn't earn anything. We thought this year would be better for us. We were hopeful but now….our son has cancer and we have no way to save him on our own. We've already spent one lakh. It's more than a farmer like me can afford!" - Birappa, father
They had savings of Rs. 30,000 and borrowed the rest. Now they have nothing left. They can't afford the 12 lakhs needed to complete his chemotherapy. Their only wish is to save their son's life, and you can help them.