Kiran Kumar and his wife Sumalatha were eagerly waiting for their second baby to be born. Sumalatha recalled how excited they had been when they first saw their baby's movements during her scans. Their little girl, however, came out way too early. Sumalatha gave birth to a premature baby during her 8th month (32 weeks) of pregnancy.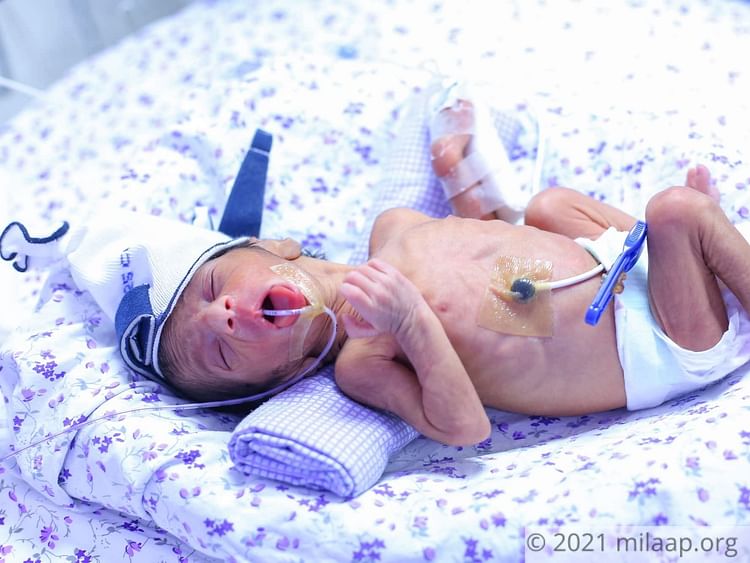 We never imagined that things could go wrong
"We never thought I would have any complications as things were normal for the first two trimesters. Suddenly, everything went wrong. I got severe labor pains although my delivery date was a month away. I was really scared that day. Next thing I knew, I was at the hospital and had delivered a baby girl that was in critical condition." –Sumalatha, Mother.
She cannot stop crying thinking of her baby
Sumalatha cannot stop crying thinking about her baby who is being kept away from her. She hardly gets to see her newborn. She waits outside the NICU every day just to see her baby for a few minutes and feed her milk through a tube. It kills her to know that she cannot hold her baby in her arms, yet.


"I do not know who I should worry about — my premature baby who is in the NICU since the day she was born or my wife who has been continuously weeping thinking about our baby. I feel helpless in both situations. My elder daughter is just 3 years old and even she asks me when her sister will come home." – Kiran Kumar, Father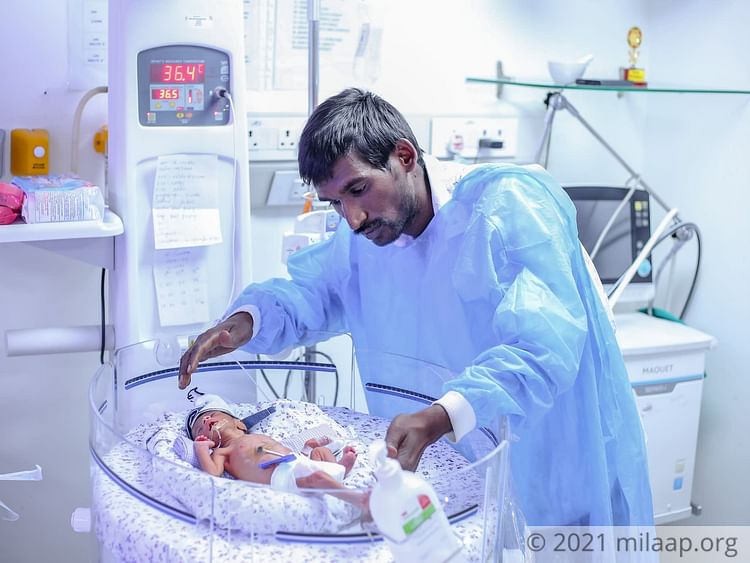 The newborn cannot breathe on her own
The newborn, who is now a week old, has been on Continuous Positive Airway Pressure (CPAP). She was born with a low birth weight of 1.2 Kg and has been diagnosed with Respiratory Distress Syndrome (RDS). The baby needs to be kept in the NICU and be under medical guidance for the next 2 weeks, costing the parents close to INR 10 Lakhs.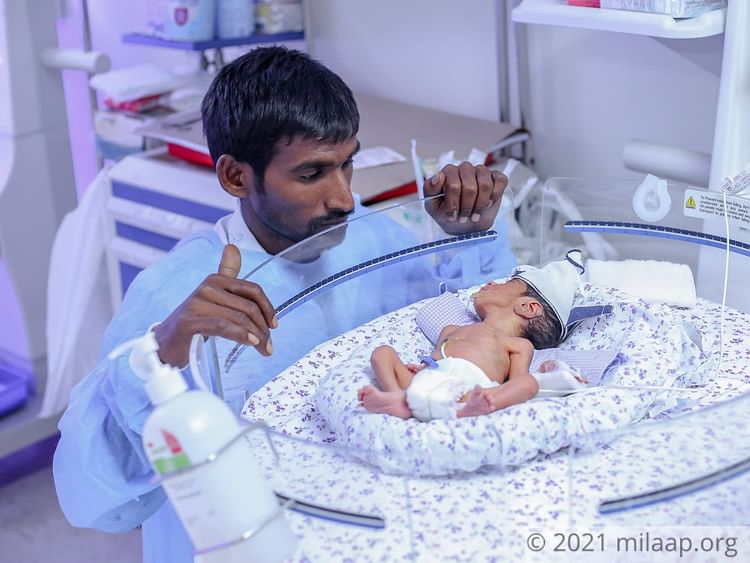 He cannot afford the hospital charges
Kiran Kumar, a coolie, earns just 300 Rupees a day and now he doesn't even get that much because of the lockdown situation. He has sold all their valuables and has even borrowed money from everyone he knew for his wife's delivery, which cost him INR 1 Lakh. He doesn't know what to do now; all he wants is to save his 1-week old daughter. With no one to turn to, they now look towards you to help.

With your generous contribution, you can help these parents overcome their distress. Click here to save Sumalatha and Kiran's baby.