"I'm only 25, but I've already lost 3 of my children, all sons. All because I couldn't get or afford proper healthcare near my village. Now here's this little girl, my sweet angel... now she's dying too. We have a chance to save her but... I'm once again unable to do anything about it.
The only difference between me and your sister is that I was born in a village. Does that mean it's my destiny to suffer like this?

"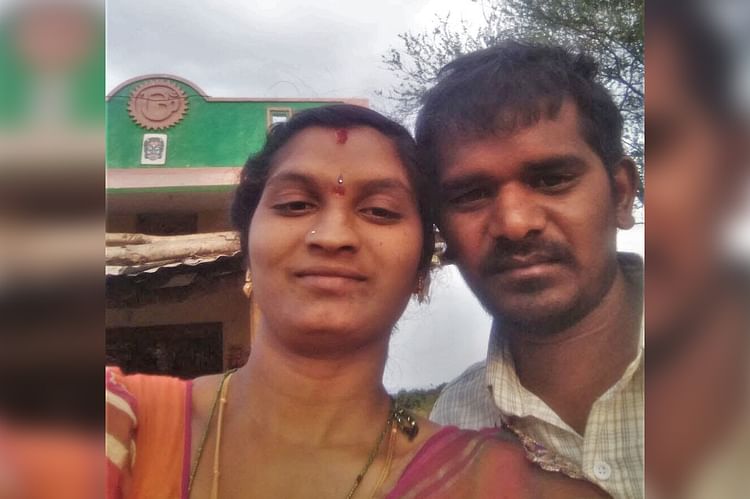 'I came to know my first baby's gender when I got his death certificate'
Shobha and Naga Seshu got married in 2015, in their little village near Nallamala Forests in Telangana. The couple had been suitably excited about their new life together, about the future. And when Shobha became pregnant for the first time, their happiness knew no bounds. But just 6 short months later, tragedy struck.
"

There was some complication in my 6th month, and the doctor told us that... that my baby had died in my womb.

I came to know my baby's gender when the doctor gave me the death (stillbirth) certificate..."

— Shobha, tearing up as she recalls the moment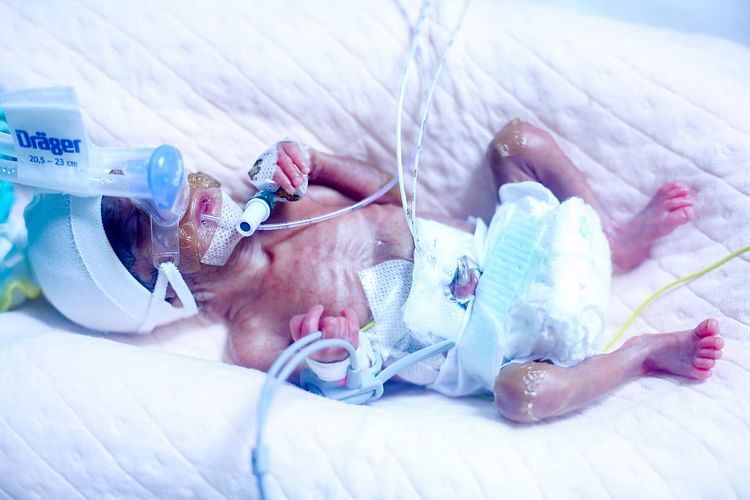 Shobha's little newborn girl is struggling to survive; without NICU care, she won't make it
Shobha had to undergo the same trauma twice more over the next few years
It had taken Shobha and Seshu nearly a year to recover from that trauma before they could even think about trying for another baby. But as fate would have it, not only did they lose their 2nd child too, that too in a similar fashion, they even lost a 3rd child a year after that. What makes it all worse is that their local clinics had no real explanation as to what was going wrong, and poor Shobha had to endure idle gossip in her village about how she was probably cursed.
"I nearly gave up. I thought becoming a mother just wasn't in my fate.

But my Seshu, he promised to work harder and save up money, so we could try having the next child in the city instead, where we'd have a better chance.

So right from the start, as soon as I became pregnant this time, he started bringing me here to the city for all my medicines and tests."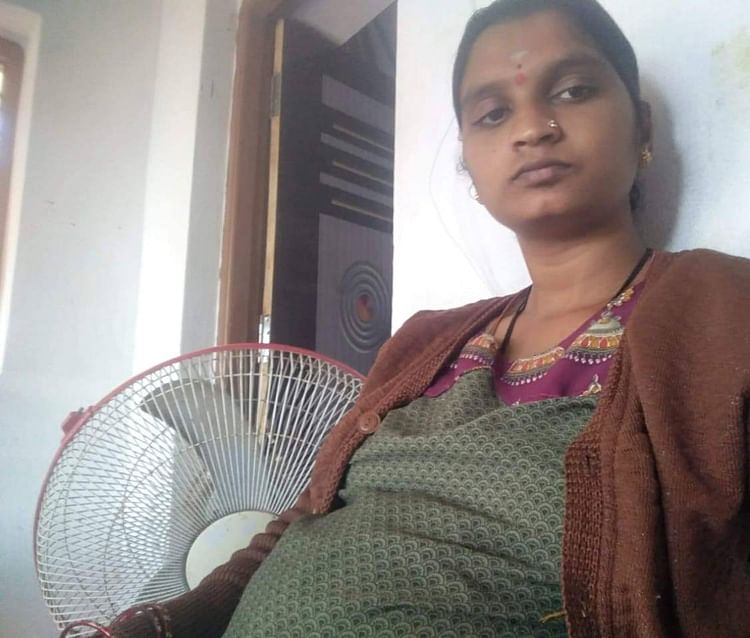 A few weeks before the delivery, a tired Shobha simply wasn't able to let herself get excited about the baby due to her traumatic past
'We have a chance to save this child, my daughter, but the cost...'
"We came for a normal check-up last month, my 7th month of pregnancy, and the doctors suggested I get admitted for a while.

2 days later they told us my baby was dying! That we needed an immediate c-section. I underwent the surgery and she was rushed to the NICU and put on life-support.

She's been there ever since. She was born at just 700gms, and had severe breathing trouble, and for a while I wasn't sure if she'd survive. But here in the city she's getting the care she needs, and she's slowly recovering.

All she needs is to stay in the NICU for a few more weeks and I can take her home but... the cost...

"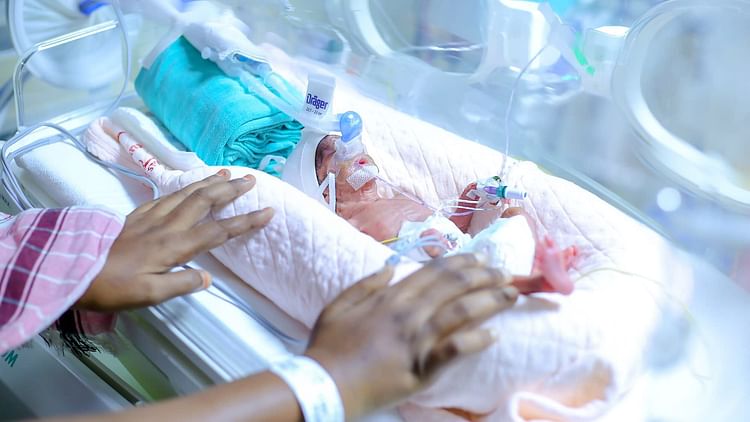 'Everything is so much more expensive here in the city, we have no chance...'
Coming from a background where having a 3k smartphone is the talk of the town, even in 2021, Shobha feels overwhelmed by the sheer wall of hospital bills and daily expenses standing between her and her little daughter today.
"The amounts of money that people talk about here in the city so casually is something I can't even picture in my head. Everything is so much more expensive here, even little things like eggs. Seshu is back home trying his best to arrange the money but we've already spent 2 lakhs so far, and that too by using up all our savings, selling my mother's gold, and borrowing the rest.

If my daughter's treatment stops and something happens to her just because we couldn't pay the bills, I don't know what I'll do...

"

— Shobha, breaking down
Shobha is miserable right now. She doesn't know if she really is cursed or not, but she doesn't think she'll ever try to have another baby again. Which means, if she can't save this newborn now, then Shobha will never be a mother in her life. Click here to donate and stop another tragedy from striking this poor family.