"

We were married for 3 years and those were the worst days of my life. He has always been an abusive husband - shouting at me and beating me.

But during the last 6 months, it had become unbearable for me and I was forced to get a divorce. I came back to my mother's house with a baby in my womb. I decided to bring up this baby on my own but had no idea that things will become this difficult."

But my mother, Mindobai, has stood by me throughout the entire time. Not for once has she asked me to go back to my husband who had no respect for me or my baby. She has always said, "Seema, I am with you in this!" It is with her constant support that I have made it so far but now it's getting harder with every passing day. My 11-days-old baby boy is struggling to live and there's nothing I can do to save him.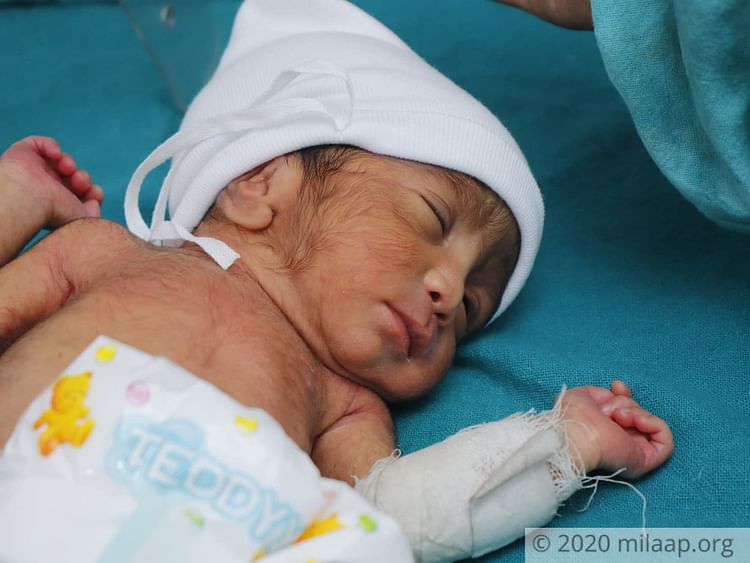 Born preterm, my son can't breathe on his own
I remember that day vividly when I experienced a sharp pain in my abdomen. I called out to my mother and she immediately figured out that my water had broken. I was rushed to the hospital and I had to undergo an urgent surgery. My baby boy was born, I was so happy yet I couldn't hold him.




"He is too weak now and underweight" - with these words the nurse whisked away my firstborn to the ICU. I was heartbroken, I wasn't even allowed to hold him for once. But when I heard that he would need to stay in the ICU for at least another month, I got scared. I lost my sleep thinking about how I would save my son. Did this mean I would lose him?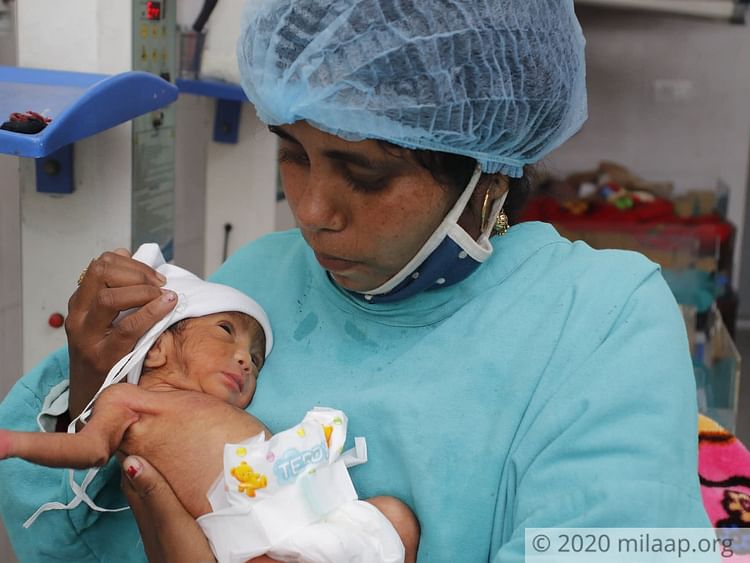 My father is handicapped and my mother is too old to go to work - we can never afford the treatment
We are a family of daily wagers - my mother does odd jobs to take care of us. My younger brother, too, had to drop out of school to help run the family. An accident has left my father handicapped - he can't go to work. We would need 10 lakhs to save my son, we can never arrange for so much!

"My husband hasn't called me after I left his house. He doesn't know about the child. Honestly, I don't want him to help us. I don't want my son to grow up like his father. I had wanted to bring this child up on my own, even if that meant that I would be begging on the streets. But now I don't even know if he will live to see the next day. Please help us."


This is Seema's story. She is a single mother who is struggling to save her newborn. She can't even visit him in the hospital regularly because she can't afford the Rs 150 auto fare. She is in no position to arrange for 10 lakhs. The only way her son will live is with your help. Click here to donate.