Sandip and Sarika usually looked forward to their Tuesdays when they went for a regular check-up to the hospital. There, the doctor showed them the scanned image of their baby, and their happiness knew no bound. But on the 14th of January, when Sandip took Sarika for the check up, he had an inkling that something was not right.

"Sarika's blood pressure shot through the roof and her feet were swollen. The doctor told us that her condition is very serious. If I delayed her surgery any further, I wouldn't be able to save either of them. I was left with no choice…" - Sandip, father.
Their baby girl hasn't gone home since her birth
A beautiful baby girl was born to Sandip and Sarika but the parents couldn't even hold her in their arms. She had to be rushed into the ICU. She was underweight and had severe breathing trouble.

"600 gms - that's all she weighed! She is too weak to be even feed; her arms and legs - so tiny. I can only imagine the pain she is going through now," - Sarika, mother.

Sarika is too weak to travel to the hospital every day. Her stitches from the C-section haven't healed yet. But some days, when she is pining to see her baby's face, Sandip gives in and brings her along.
For the last few weeks, I have only been thinking of saving my daughter's life
Sandip works at a private company that collects EMIs for loans etc. He makes around Rs 10,000 in a month. Sarika is a homemaker. They have a 6-year-old elder daughter who goes to anganwadi.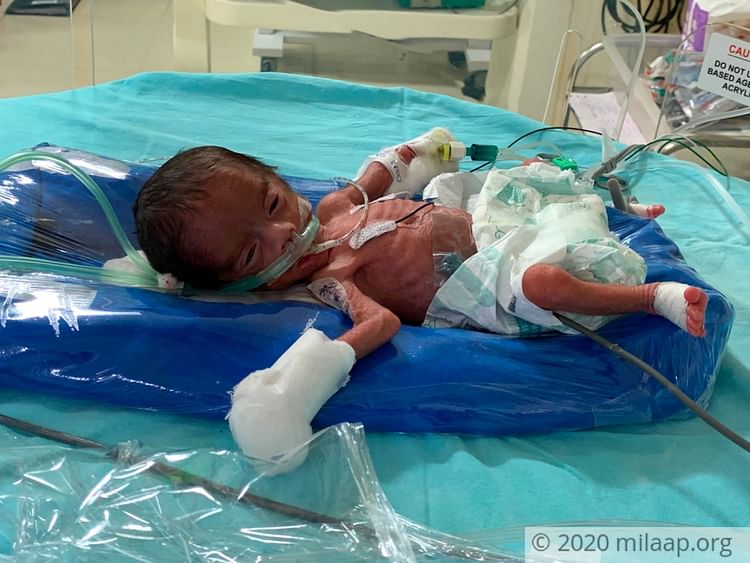 "Ours was a small happy family. We were never rich but we managed somehow. Sarika and I were looking forward to this so much and look at us now. I have been shuttling between work and the hospital. I stand near my daughter and shed helpless tears. I have done everything in my power, I don't know what more I can do to save her," - Sandip, father.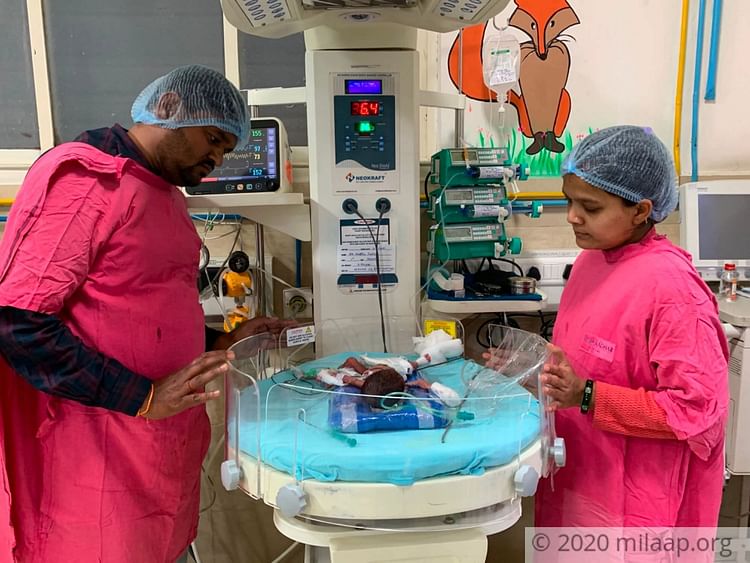 It's been almost 20 days already in the hospital since the baby's birth but she hasn't gone home yet. She needs to be in the hospital for 2 more months. It would cost Sandip around 5.5 lakhs. But he has exhausted all his savings and spent over a lakh till now.

He needs your help to save his baby girl.