"My baby is right here in front of my eyes, yet I can't hold him, kiss him or take him home. Imagine getting to know that your touch can harm your baby. Rather than celebrating his birth, I am praying to God every minute to keep my child alive. Watching him struggle to even breathe is killing me and I am failing to protect my child." - Sapna, mother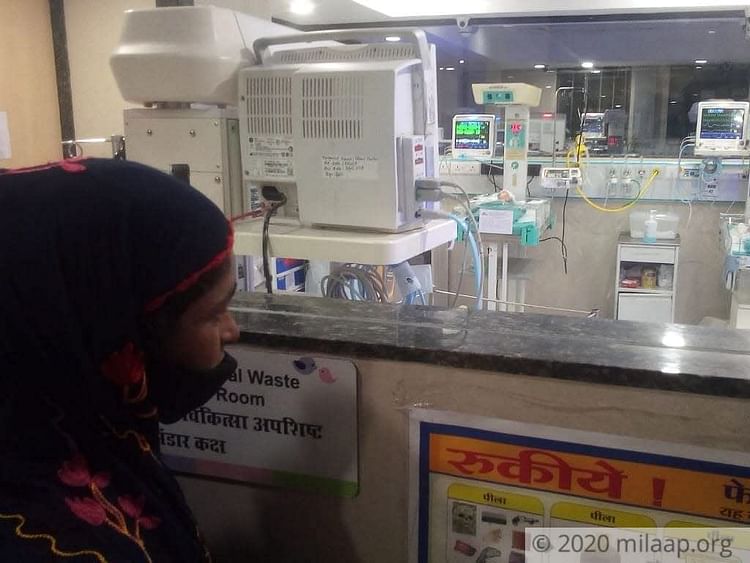 His organs haven't developed fully, he needs NICU care
Salim and Sapna were beyond joy when they were told that they were soon going to have their first baby. But as fate would have it, the baby boy was prematurely born in the 8th month due to which the baby's organs are not fully developed.
He suffers from intestinal obstruction that has caused severe sepsis and his lungs have collapsed leading to a severe respiratory condition. He needs NICU to survive and immediate surgery to relieve his abdomen blockage.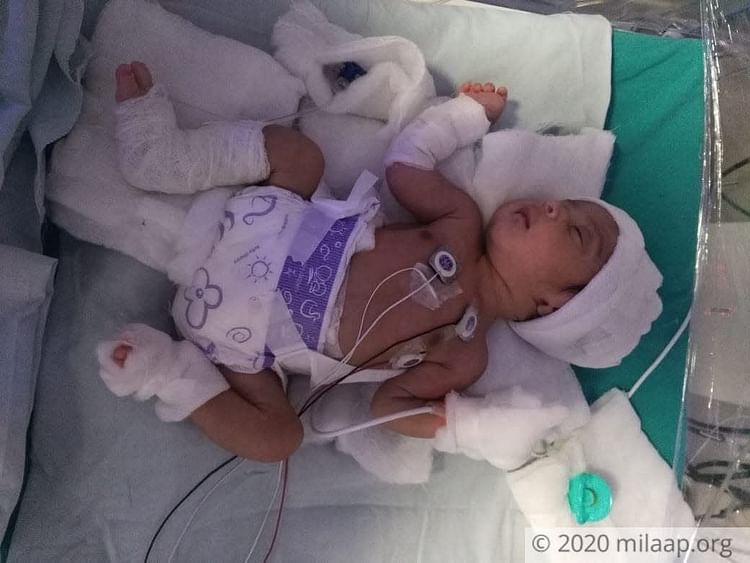 "Every day I visit the hospital hoping to hold my baby. I wait desperately outside the NICU for just one chance but all I get is just a glimpse of his face. I am not allowed inside as he is very prone to infections. This wasn't how we were planning to welcome our baby in the world." - Sapna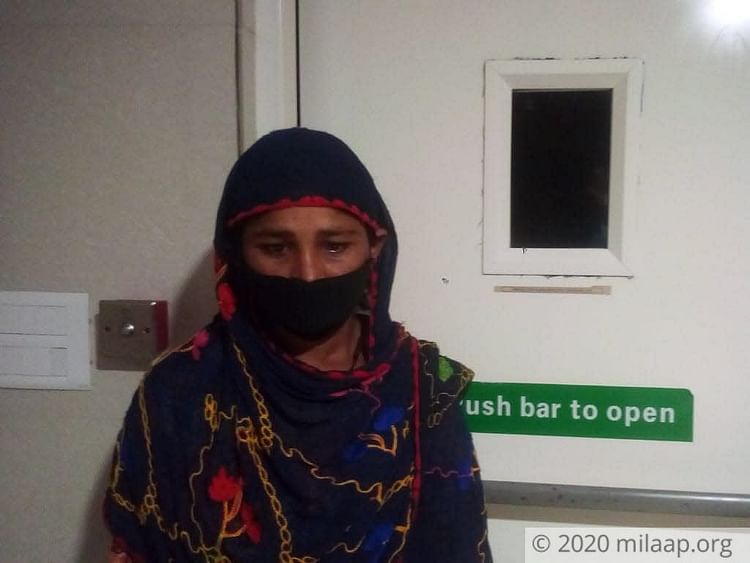 A surgery can save his life but I can't afford it
"All I know is that he is in a lot of pain and I don't want my baby to suffer. A surgery can save his life and we can take him home but I wish I had the ability to bring him out of this misery. He cries so much that it breaks my heart, I feel so angry at myself for not being able to do anything. I can't even afford a proper shelter for my family let alone this treatment." - Salim, father.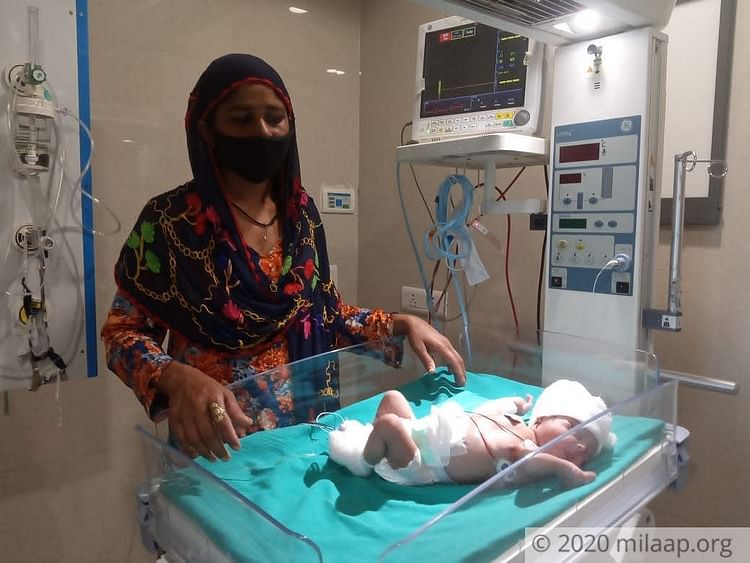 We live in a shelter made of plastic sheets on the roadside
Salim works as a daily wage labourer who works at construction sites. His income is not enough to even afford a one-room house on rent. They live in a makeshift shelter made of plastic sheets on the roadside. They cover themselves with similar sheets at night. With the ongoing pandemic, this poor man couldn't earn anything to support the family.


"Every day I would head out of the house not to work but seek help, to be able to provide my pregnant wife with food. We lived in such worse condition that we felt grateful if we are able to afford one proper meal a day. God has been very kind to us all these months but now, I have no means to save my child, Please help us!" -Salim
You are their only hope. Your generous contribution can save this little child. Click here to contribute.