"He chose us to be his parents, he chose to be born into our house; and that's his biggest mistake. Look at us, he's there fighting death and we can't even afford to save him… Without help, we will just have to stand by and watch him leave us… I can't bear even the thought of it…" – Parimala, mother breaks down.
Parimala was devastated when her twins were put in incubators instead of her arms
Two months ago, Suresh and Parimala were blessed with twin babies. Both of them weighed no more than 1kg and were put in incubators immediately. The parents were already grief stricken for all their dreams of taking their children home and celebrating them were shattered. But their world stood still when they were told one of them was on the verge of dying.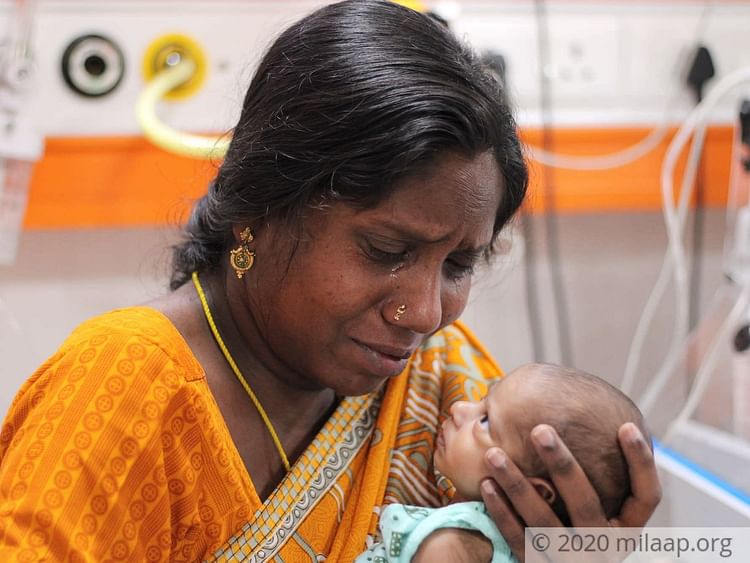 Diagnosed with a rare heart disease, their baby is now fighting death
"The doctor told me that my little one had 3 holes in his heart. They told me he'd die. We were terrified… I can never forget our journey from Nellore to Chennai… we were afraid we'd lose him midway! Just born, he's seen all hardships already. I am aching to carry him, to shower him with love. But he won't last a second without the ventilator. " – Parimala.

The baby is suffering from a rare heart disease due to which there isn't enough oxygen supply in his body. If left untreated, it can cause death. While one baby is steadily improving, the other's health is deteriorating each day. All alone in a new town, the couple is struggling to take their children back home.


It has been days since she's slept, Parimala keeps shuttling from one ward to the other
"Parimala is in great pain but she won't tell. After her delivery, she hasn't rested for even a day! It's painful to see our babies separated, each one in different wards. She keeps running from one ward to the other. With a fractured arm, my mother-in-law is doing all she can to help us, but it isn't enough… the only thing that can help us is the surgery! But we can't afford that…" – Suresh.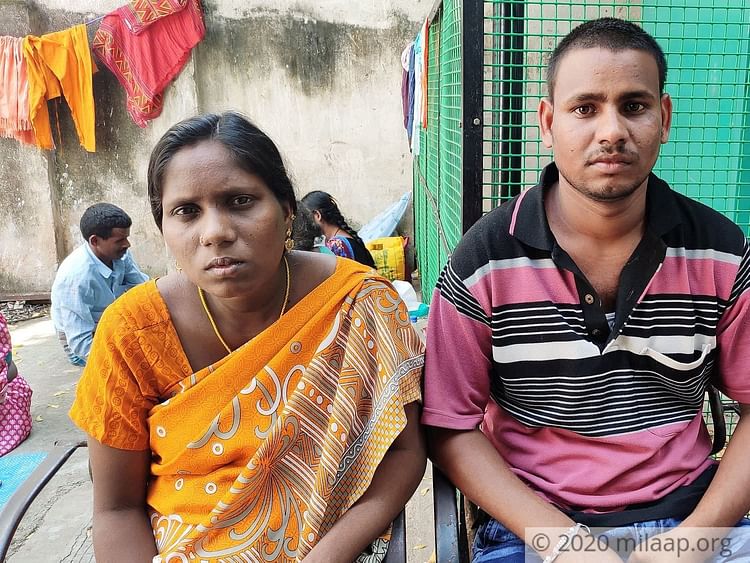 The surgery costs 10 lakhs, and they know they will never be able to afford it
Suresh is a daily-wage labourer who lays bricks for a living. He earns no more than Rs. 8,000 a month. But it has been two months since he went to work. Their savings are over and they are neck-deep in debt.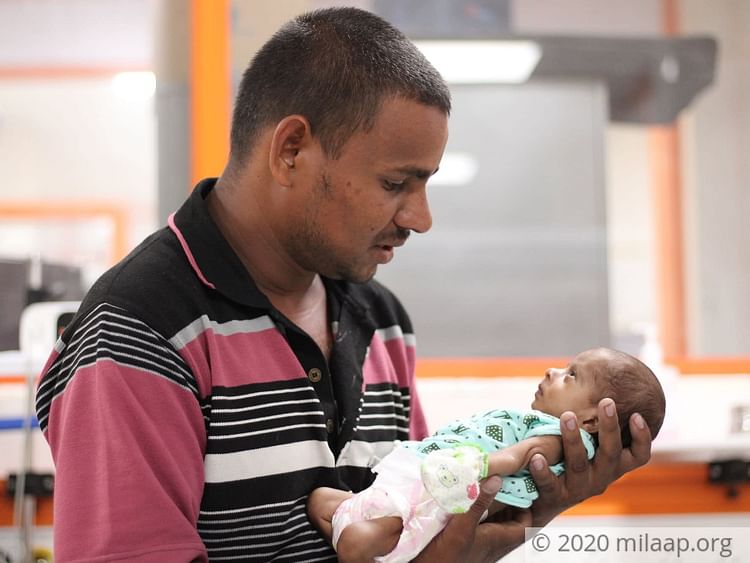 "I am leaving for our village tonight. Parimala will be all alone. I have no choice. We haven't eaten in days, we don't have the money. I am going so I can work as much as I can for two days, and come back with some money. It is difficult for people like us to gather even two thousand rupees; and here I need to gather 10 lakhs to save my son! So unfair... Please help us save him!" - Suresh.
It's been two months, and the parents haven't had a chance to take their babies home. They are afraid they won't at all. With a little help from you, they can.