"Our daughter is the light of our life. But now, this sickness threatens to take away her very sight and leave her in darkness. We wish it was one of us instead… Why her?" – Farhida, mother.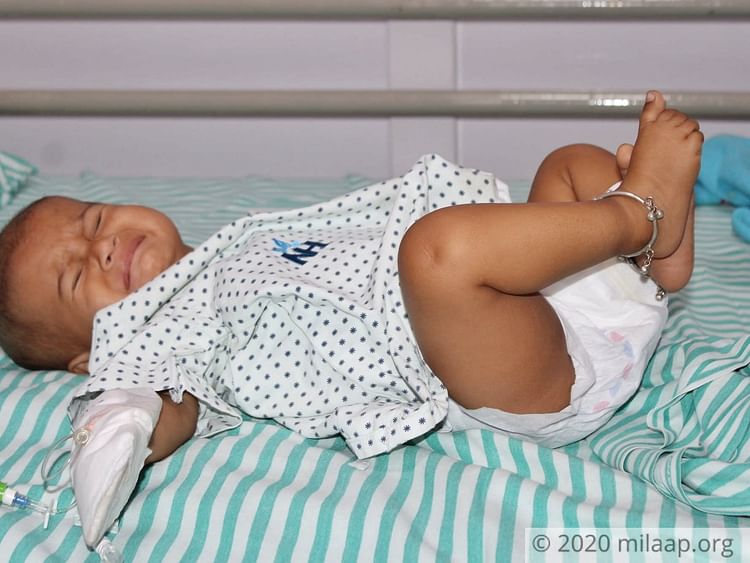 A year ago Mira and his wife, Farhida were blessed with a baby girl and they were elated. But before long, their little girl was diagnosed with a sickness that threatened to take away her eyes. At just 9 months now, baby Mijaba is fighting a deadly cancer all by herself.


"She has been a fighter since birth. Despite the complications during the pregnancy, she came out strong and healthy. But we never thought she would have to keep on fighting for life, forever."

She was diagnosed with cancer, but the parents refused to believe the diagnosis
"She was only 3 months old when one evening, I noticed her eye in the light. Her pupils appeared white. We took her to the doctor and he said our daughter was fighting cancer. We couldn't accept it and we refused to believe him. We were angered by just the thought of it..." - Farhida.

The parents were very scared and rushed all the way to a hospital in Maharashtra. Their world stood still, when the doctors confirmed the earlier diagnosis. Baby Mijaba was fighting retinoblastoma – a deadly cancer of the eye that starts in the retina. A chemotherapy was the only cure for this.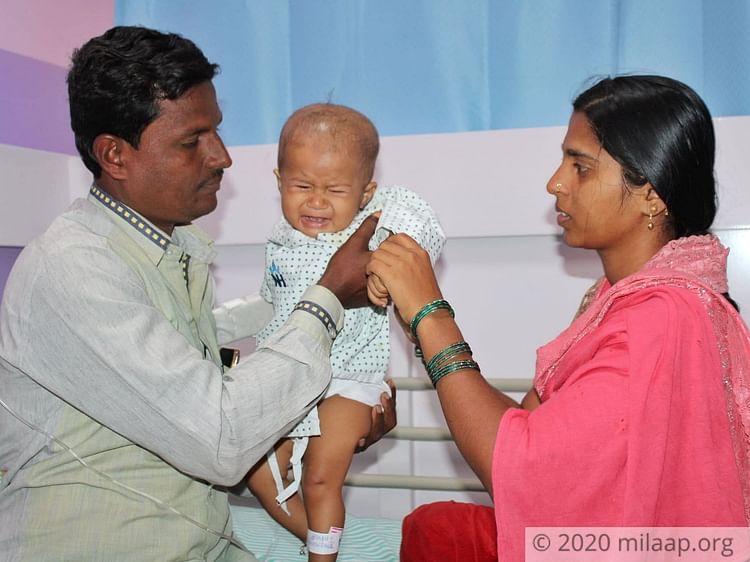 The cancer has spread to both her eyes, and her parents are struggling to save her sight
"We couldn't believe our ears. We brought her back home and got her admitted immediately, but things had already gotten worse. Scans revealed that the cancer had spread to the other eye too. It was growing…it was growing fast. Her treatment began, and so did our nightmares. She was in pain and there was nothing we could do." – Mira Sub, father.


One of her eyes has been badly affected and the doctors have told the helpless parents they can't do anything about it. It's lost. They are now struggling hard to stop the disease from taking away Mijaba's eyesight completely.
The chemotherapy is the only way to save her sight, but they can't afford it
Mira is a daily-wage labourer who does small electrical works for a living. On days there's work, he earns no more than 300 rupees. So far, the treatment has cost them lakhs and they are neck deep in debt. The treatment will cost them 8 lakh rupees and there's no way they can afford it.


"She hasn't turned a year and pain is all she has known. This is not the life we planned for our little girl. Please help us save her sight. Help us start over!" - Mira Sub, father.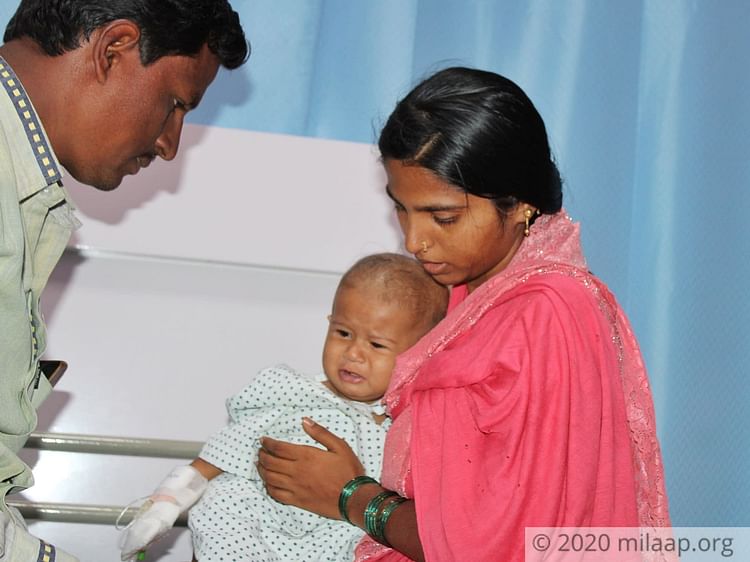 At just 9 months, this baby has seen a lifetime's pain. Your contribution can help baby Mijaba retain her sight.