As soon as you enter Ayantika's hospital room, you will see two sisters playing with each other. Just when their innocent smiles will warm your heart, you can't help but notice Ayantika's 2-year old sister pushing her wheelchair. You can hear her sister complaining about why her elder sister doesn't play with her like earlier. Little does she know that right now Ayantika wants nothing more than that but she can't even get up on her legs. A dangerous cancer is paralyzing this little girl.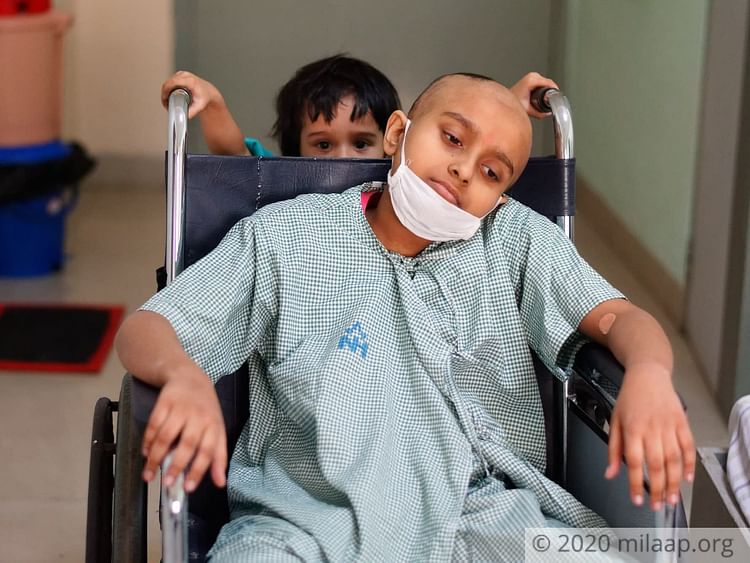 When she started limping, we never thought it would turn out to be cancer
"The pain started months ago, but it was only after she started limping that we took her to a hospital. Look at her now ! She has lost 11 kgs due to her chemo, confined to her wheelchair. We can't even afford this wheelchair right now, how will I get 7 lakhs to save her? If we skip her chemo now, this tumour will keep growing internally, till it bursts. Then, it will be too late to save Ayantika."- Partha, father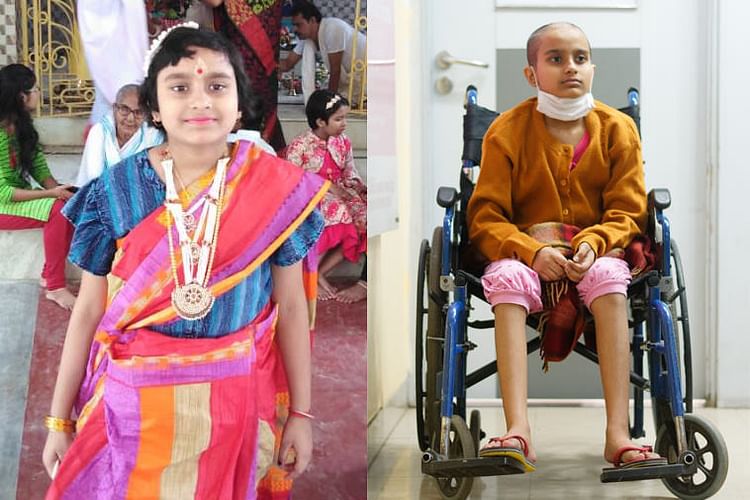 Painkillers were just a temporary relief and not the solution for Ayantika. Her parents got all the tests done, only to know that their 8 year old daughter has Ewing sarcoma (tumour) in her right hip bone.

They used up all their savings to get her surgery done in December.

But unfortunately, her tumour had spread further. Now only chemotherapy can save her.


"We were very hopeful that after this surgery she will be completely fine. But that didn't happen. Her MRI reports came and we got to know that her tumour is spreading. I sold my jewellery and started her chemotherapy. We have spent 3 lakhs till now but that is still not enough to save her. Everyday I beg Durga Ma to give us time so that we can get the money we need for her treatment,"- Srabani, mother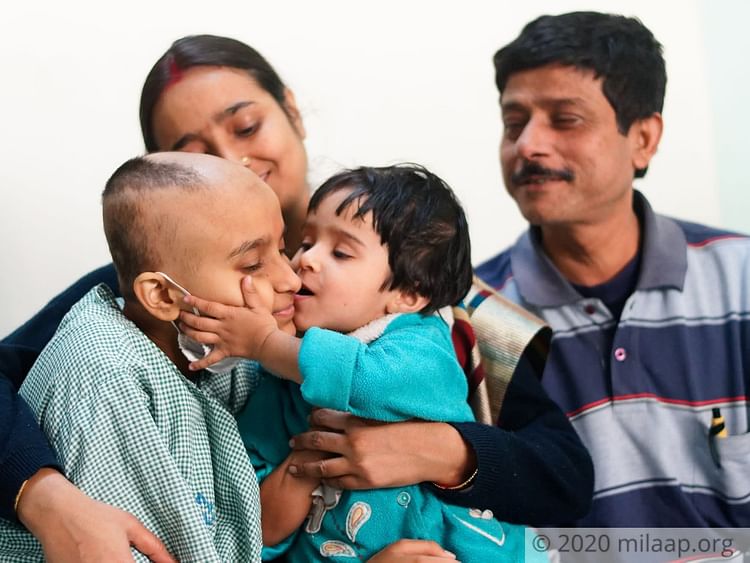 Partha is an accountant. With his monthly income, he was able to afford the first surgery. But now he hasn't been able to go to work. He has to be around his daughter, carrying her everywhere because he hasn't been able to afford a wheelchair at home. He is losing his income and all his savings have run dry. Srabani is already taking care of her 2-year old daughter along with Ayantika, trying not to break down seeing them both together like this. They are waiting for this struggle to get over so that they can take their daughters home.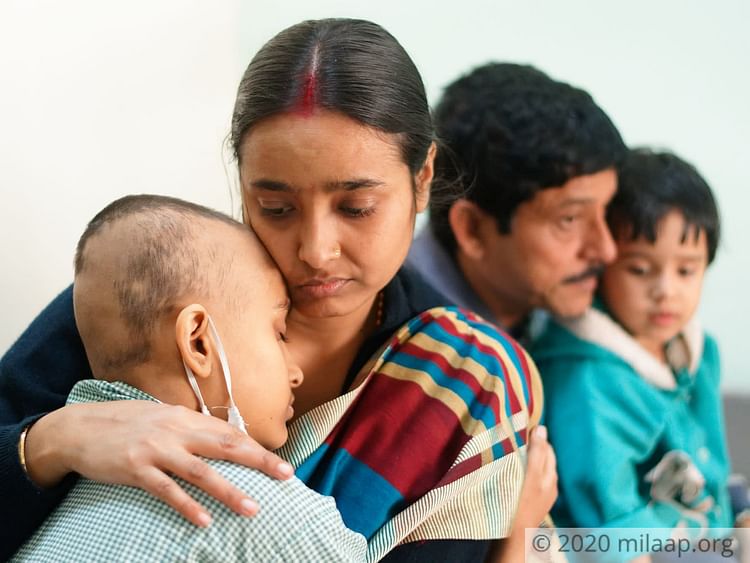 Just 8-years of age, Ayantika has been dealing with so much pain very maturely
"It has been 5 months in the hospital now and they have given me so many injections, but I don't know why I'm still not getting well. When I got so thin and my hair went away, Aratrika (my sister) didn't come near me for so many days because she couldn't recognize me. I'm happy that now she can at least recognize her didi. I missed her"- Ayantika (8)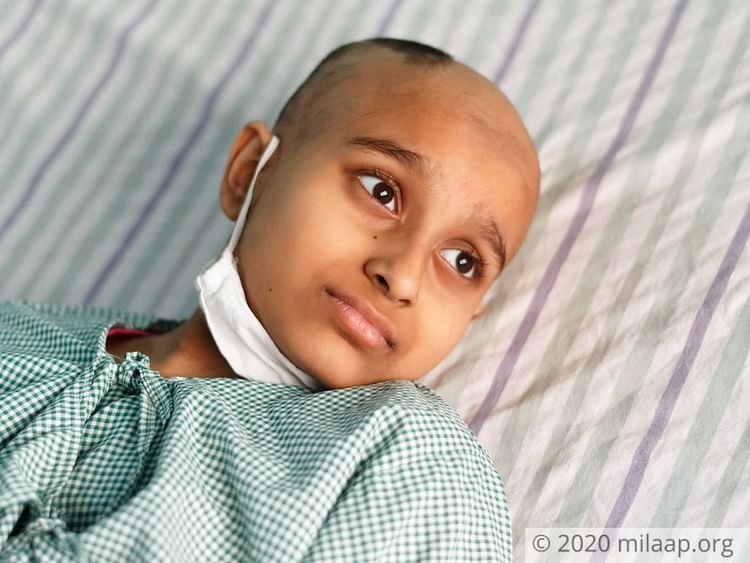 Ayantika needs chemotherapy to recover from Ewing Sarcoma of the femur. She needs chemotherapy now which will cost them 7 lakhs. Partha and Srabani are just praying for help so that they can save their daughter. They miss seeing Ayantika perform in plays and dance her heart out. The only thing that is helping them now is her precious smile.

Please help them save Ayantika.