"My son doesn't know yet that I would be leaving for home tonight. I haven't had the heart to tell him. But there's no other choice, I have to go back and try to arrange something for my son's treatment. I know he will be scared and looking for me, but I have to leave him in my brother's care and do everything in my power to save him," - Kumar, father of 3-year-old Aryan, says with a heavy heart.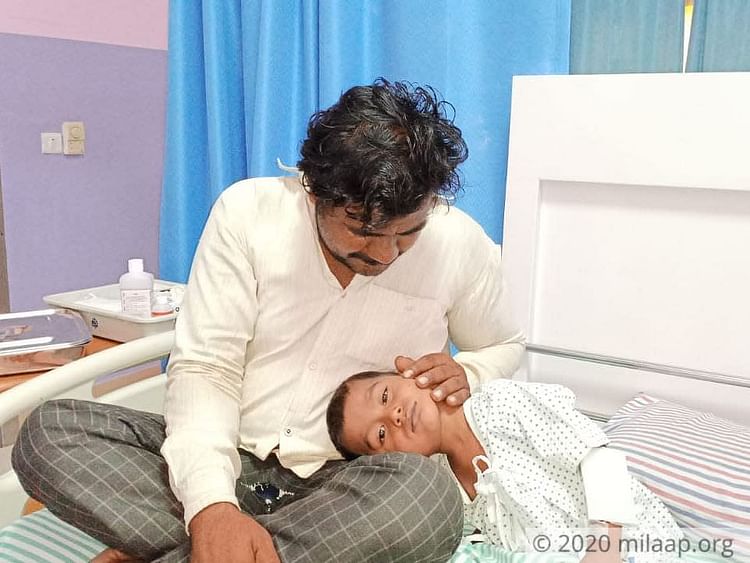 His fever would refuse to go down, Aryan's parents were worried
Kavitha and Kumar were happy in their small world with their two children. Kumar was a hardworking farmer, working on others' fields in Gulbarga and trying his best to take care of his family. Kumar and Kavitha had never thought that their 3-year-old son would be diagnosed with blood cancer after a few days of fever.

"I had to leave Kavitha behind, there was no one else to take care of our little baby. When the local doctors gave up, we had to bring him to Bangalore in a rented car. We got stopped at multiple places and Aryan was constantly vomiting. I wasn't sure if we would be able to take him to the hospital," - Kumar.

It was here that Kumar got to know about his son's cancer. The poor father couldn't help but break down. He didn't know how he would be able to save him.
He wakes up crying, asking for his mother
The cancer is making Aryan weak with every passing day. He can't eat properly nor can he sleep in peace. He wakes up in the middle of the night asking for his mother. His grandmother holds him close and tried to calm him down but in vain.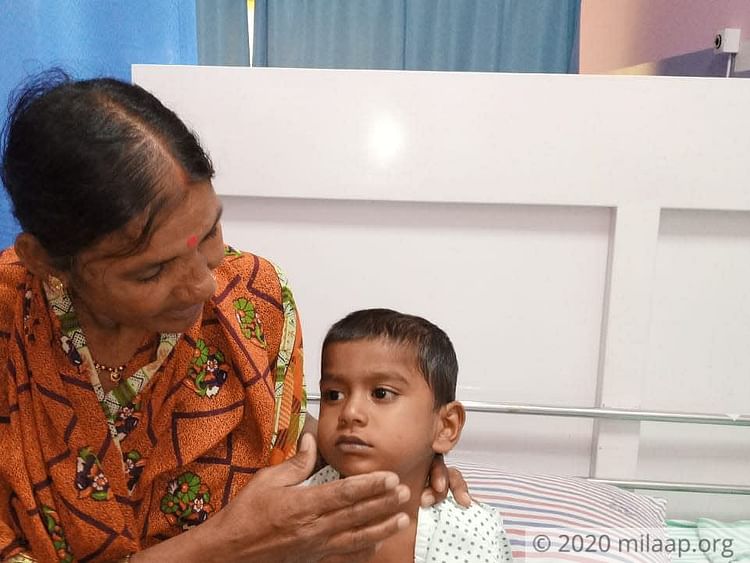 Aryan with his grandmother
"I sleep outside with my brother. My mother-in-law looks after Aryan. But when I hear his loud cries from the room, my heart breaks. I can't imagine the pain he is going through and the only treatment that can cure him is going to cost me around 12 lakhs. How will I ever afford so much?Now the only option for me is to go back home and beg people for help. But will that be enough?"- Kumar.
Aryan is in pain but the 3-year-old doesn't have his mother by his side. Now his father too has to leave for his village to support his son's treatment.
A generous contribution from your side can help these parents in crisis.