2-year old Aaradhya had
started shivering while walking
. Once she just fell down and her
lower body went completely numb.
For 6 months, her parents failed to realize all these symptoms were of a
High-risk Neuroblastoma, a cancer affecting her organs.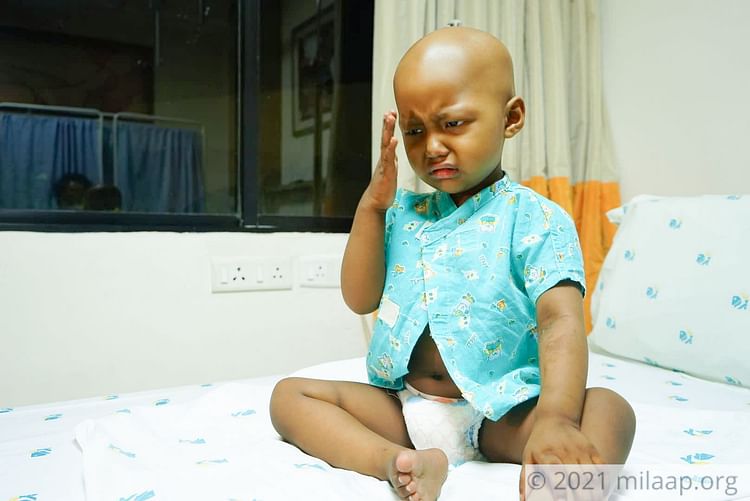 She might die if they remove her tumours surgically
"Her walk was getting unsteady but I thought maybe some babies take time to balance and she will learn it soon too. It was only after she tripped and hurt herself so badly that we found out she has tumours on her kidneys, lungs and spinal cord. I regret not getting her checked earlier and now her tumours have grown in such sensitive areas that if they remove it surgically it can cost us her life."- Ayan, father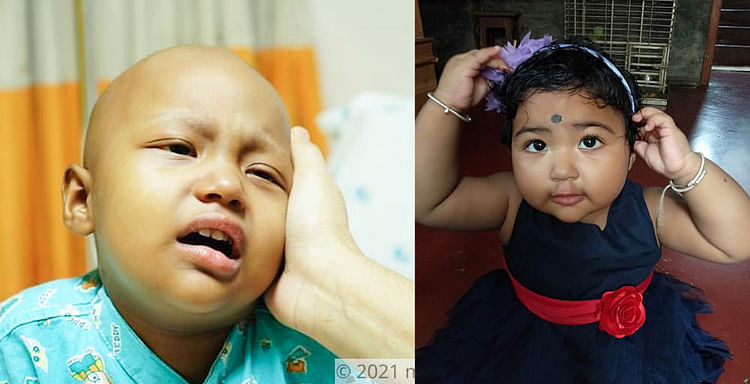 Her cancer has reached Stage 4 due to the delay in treatment
At this stage, her cancer had progressed to a high-grade one and she had to immediately start her chemotherapy. Her parents were relentlessly praying for it to work since surgery was even riskier for her. Despite that, Aaradhya's tumour is spreading and now she

needs an urgent Bone Marrow Transplant.

She had almost completed her chemo cycle but

she tested positive for COVID and her treatment was delayed again.




"We both

tested positive for COVID together

but I was terrified for her since my baby's immune system is already so weak. To my horror, seeing her

vomit blood

one time had completely shattered me. The chemo doses are so harsh that only God knows how much pain he is making my little girl suffer from."- Snigdha, mother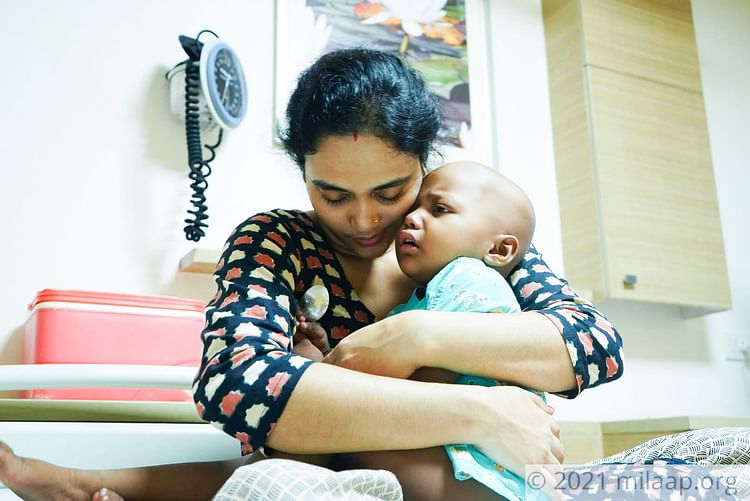 They worry if her childhood will only be about painful needles
After her fourth chemo, Aaradhya had a severe infection which has completely bed-ridden her. She has large lumps around her lymph nodes which are gradually spreading inside her body. Her condition is worsening so from now on the higher doses of antibiotics will cause extreme side-effects for this poor baby.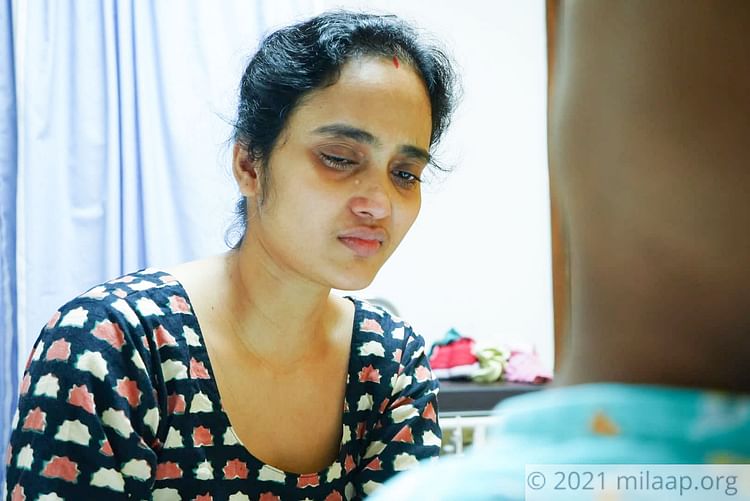 For 2-year old Aaradhya, cancer has made a home out of this hospital but this home has only heard her cries. Her parents wonder if her childhood will only be about painful memories of injections. The bills for her stay are piling up and her father, who works in a brick kiln, has been taking loans to continue her treatment somehow. But for a Transplant to happen, he will need 30 lakhs more within this month. The more he delays, the lesser the chances of Aaradhya's recovery will be.

Living with the fear of losing their baby girl to this cancer has immensely devastated her parents. With a Bone Marrow Transplant these parents will give them a hope of saving their child. But this can be possible only if we all help them arrange funds before it's too late.