"He was in the operating room. They were prepping him. And Neetu and I were just standing outside, waiting for him to come out. When they took him in, I just took a glance at his weak and tired face. I couldn't hold back my tears. The only thought racing in my brain is if he will come back to us," - Gunjan, 14-year-old Ankit's father.

Ankit underwent the second liver transplant after the first one failed. But his fight isn't over yet. He needs to stay in the ICU and only constant medical care can cure him completely. But Gunjan is helpless - he doesn't have the means to continue his son's treatment.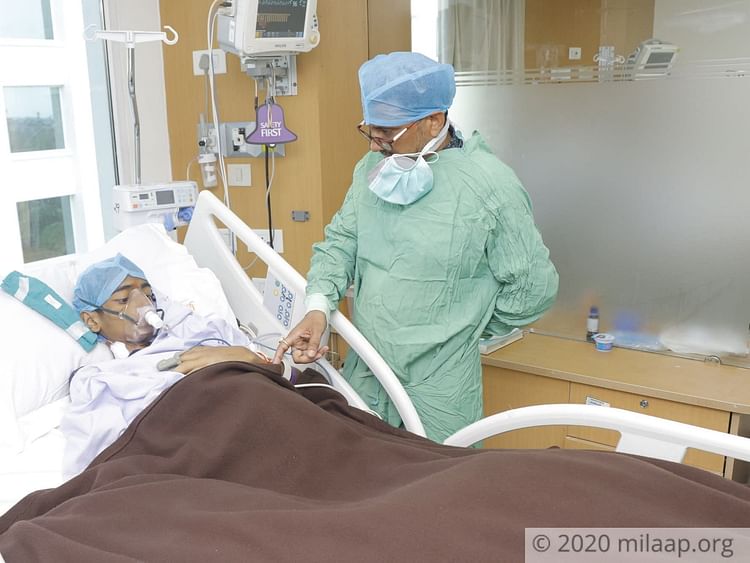 In just a month's time, Ankit's condition changed drastically
Ankit has always been an active child. Good in studies and enthusiastic about sports. Besides a stray event of his platelets dipping around 2 years back, Ankit had been healthy. So when he got the jaundice in the month of February, Gunjan and his wife, Neetu were sure that it would go away with the right medicine.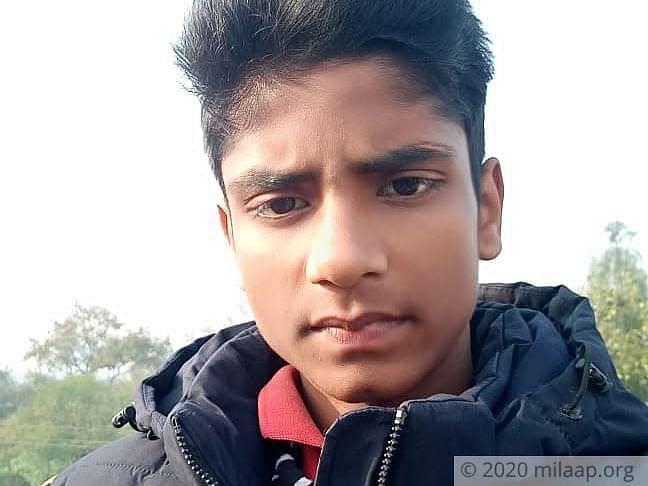 "But it didn't. His condition got severe - he started vomiting even if he drank water and his stomach started to swell. The local doctors in our hometown in Palamu, Jharkhand had given up. They asked me to take him to Delhi. They said my son's liver was getting worse with every passing day," - Gunjan.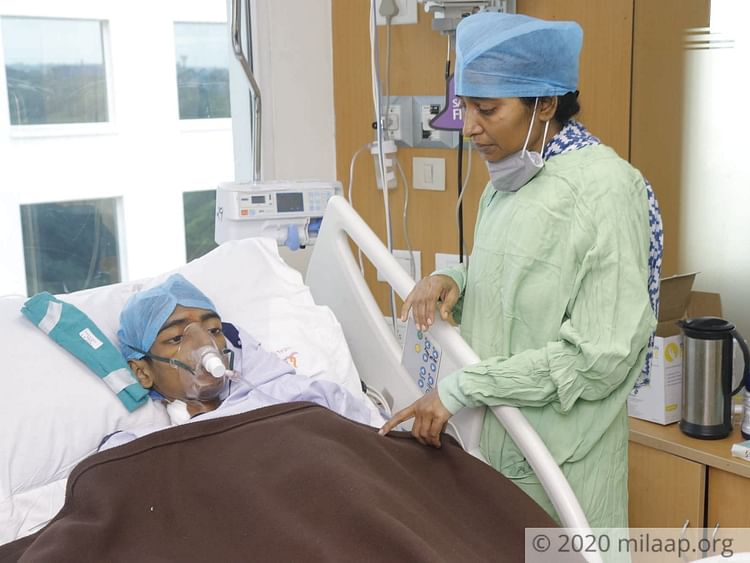 His body rejected the transplant that was supposed to save him
Gunjan brought his son to Delhi in an air ambulance, hoping to give him the best he can. He was ready to give up. The doctors there told him that only a liver transplant can save him now. Luckily, Neetu was a matched donor, her health too permitted her to donate a part of her liver to her son.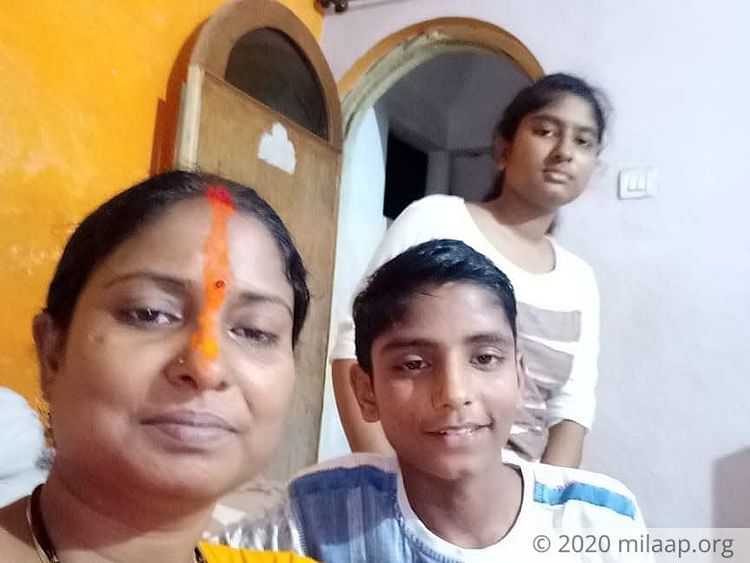 Ankit with Tripti and Neetu
"I begged and borrowed and arranged for the money for the transplant. I thought this would be the end of our nightmare. But I was so wrong. His body rejected the transplant. The doctors found a clot in his hepatic artery, they said it's a rare complication and Ankit needed an immediate transplant,again."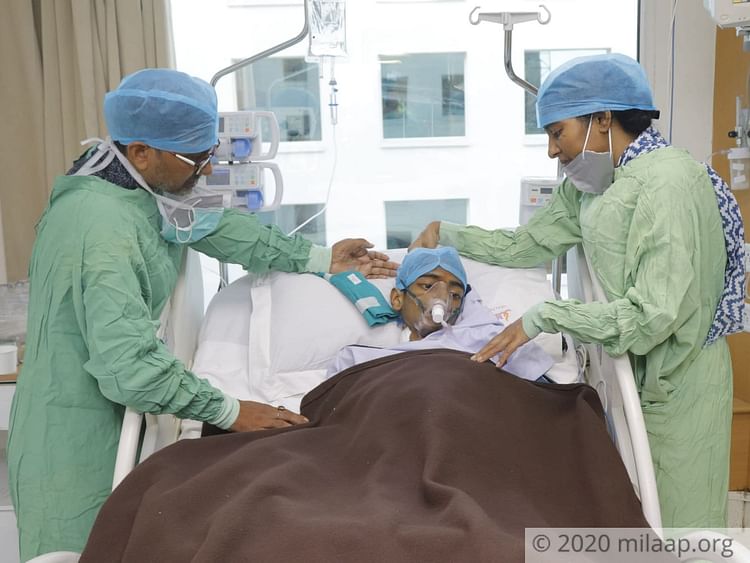 The second transplant will go in vain if Ankit doesn't get the treatment now
Ankit's condition is rare and it is life-threatening. Gunjan and Neetu do not have much time in hand. This time, their 18-year-old daughter, Tripti, has come forward to help her brother.

"We were able to somehow arrange for the second transplant, hoping it would end all his troubles. But all this will go in vain if we can't afford his ICU stay - that is very important to save his life," - Gunjan.
Ankit's condition is critical but it is not beyond repair. With timely help, this 14-year-old can go back to his normal life. But his father, who hasn't been able to go to his private company job in months and has spent lakhs of rupees, is helpless. He is looking up to you for help. Even the smallest donation will go a long way.