"At one moment she seems fine, and then suddenly her eyes widen and she starts gasping for breath. Her body is weak because of this disease. Doctors say that her open heart surgery cannot be delayed any further, but we have nothing except a few hundred rupees. My husband's income is just not enough, even for regular medicines. Her condition is critical and as her mother, I'm failing to protect her."
- Monika, mother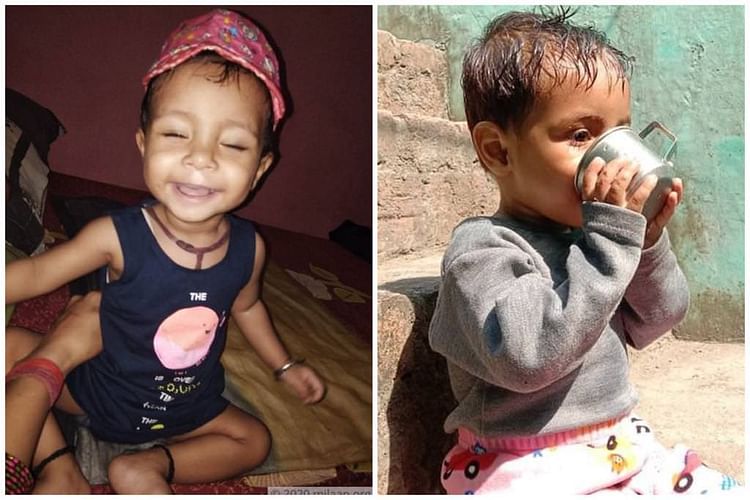 She can't even eat a bite of food without being in pain
Anjel was about 10-months-old when the symptoms started. It started with breathlessness, and she then became extremely weak. Monika and Vinod soon found out that their baby suffers from congenital heart disease- Tetralogy of Fallot. It is a combination of four heart defects that are present at birth. It causes oxygen-poor blood to flow out of the heart and into the rest of the body leading to severe breathlessness due to lack of oxygen in the body.


"She has always been a happy baby with a beautiful smile but since the last few days, all she does is cry. She's always out of breath. It's a sign that her condition is only getting worse now. She is unable to eat to her heart's content as she feels nauseous just after a bite or two. She cannot convey what is bothering her but I know her disease is causing her a lot of discomfort and pain. She's just 2 and is suffering so much!" - Monika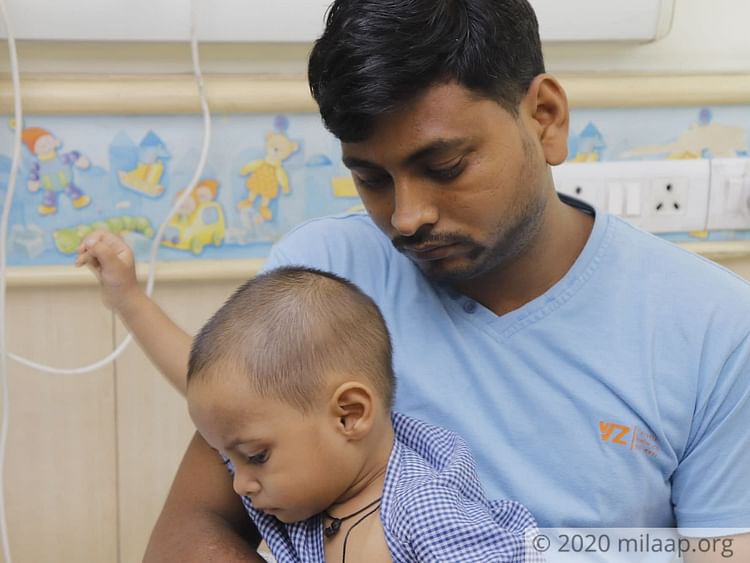 He can't sleep at night fearing she might stop breathing
Vinod irons clothes for a living. He goes from one house to another collecting bundles of clothes. But with the ongoing pandemic, he is not generating even the little income he used to. He struggles to afford even the daily food needed for his family let alone his child's surgery that will cost him lakhs. The thought of losing his baby keeps him up at night.


"I just haven't slept. I'm scared she will stop breathing! I'm constantly worried about running out of time. She needs the surgery soon but I'm nowhere close to being able to afford it. This is the most helpless we've ever been." - Vinod, father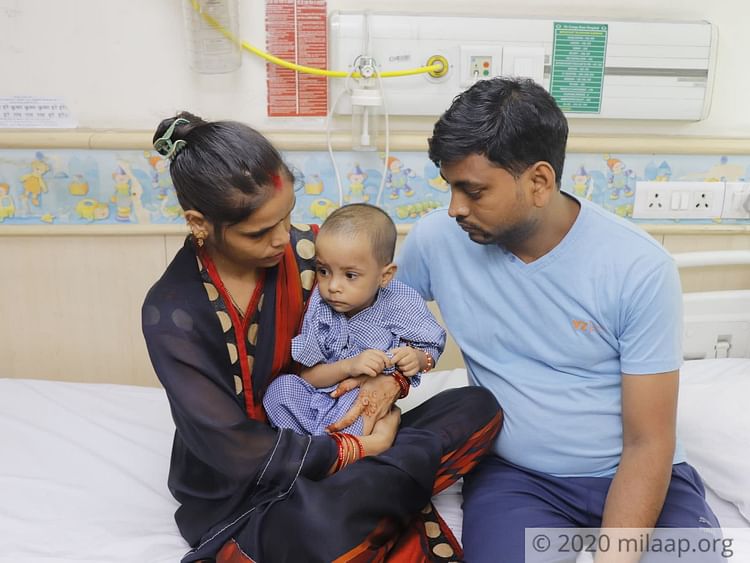 Monika and Vinod will lose their baby if they can't afford the surgery at the earliest. They don't have any income or savings, and they don't possess anything of value that could help them afford this surgery. Anjel is becoming weaker each day and cannot breathe normally without the help of medicines.

Only you can help this 2-year-old get life-saving heart surgery. Your generous contribution can save their only child. Click here to contribute