"We got her after 7 years of marriage. We wanted a child so badly but due to my wife's physical weakness, she was unable to conceive. After so much of pain and prayers, our Anika was born. A tiny bundle of joy, she was a blessing from Allah. Today, our baby is fighting for her life. Without help, we might lose her forever."- Abdul Aziz Molla, Father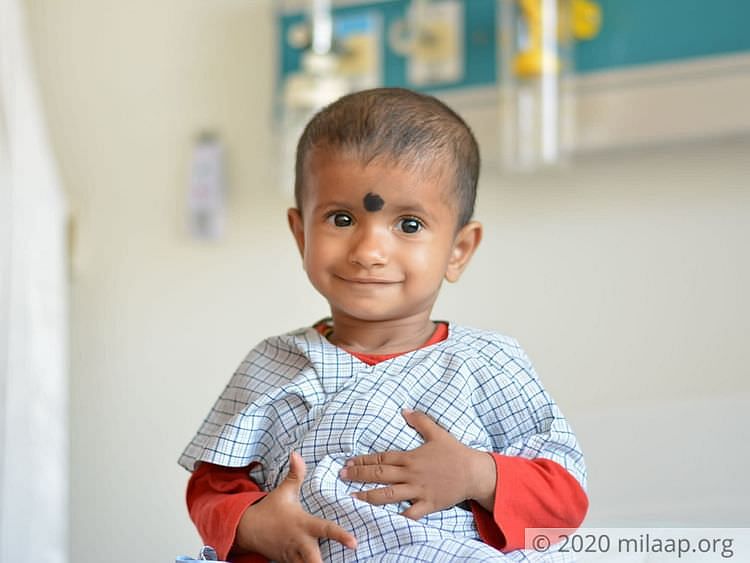 Her smile that can brighten up an entire room may not last for long
Baby Anika's sweet smile can light up not just her parent's face but an entire room. The last 2 months, however, have been a testing time for this family. Anika was initially admitted to the hospital due to pneumonia. She then developed a severe chest infection. Her condition is worsening with time with repeated infections. She has been now diagnosed with chronic granulomatous disease, an immunodeficiency that causes numerous infections which can even lead to death.


Her body was burning with fever and she was not waking up
"She was sleeping in the cradle when I went to check on her after preparing the afternoon meal. Her body was burning and she wouldn't wake up. I was terrified and called my husband who was in the field. On the way to the clinic, she threw up the milk she had earlier. The vomiting did not stop that entire day." recalls Salma Khatun, Mother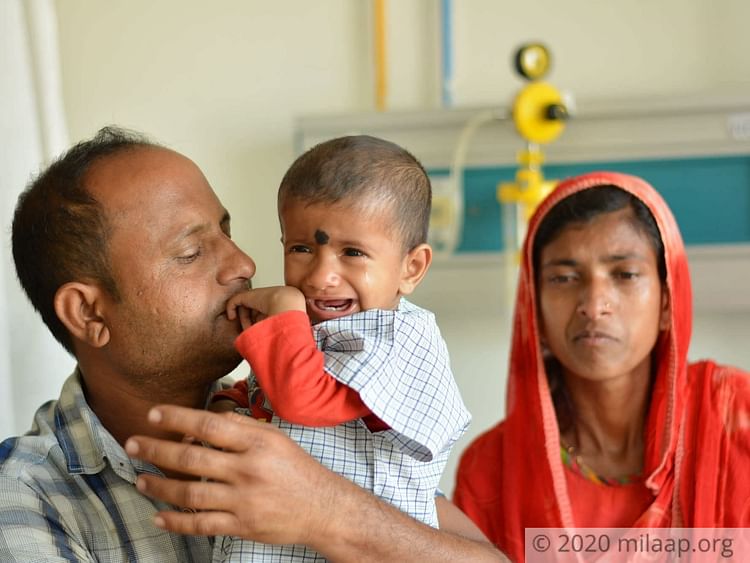 Bone marrow transplant is the only solution but he cannot afford it
Abdul is a farmer who spends the entire day in the field to earn a few hundred rupees at the end of the month. He had to sell his bike and jewels to bring Anika to Bangalore from Kolkata for further treatment. He has been told that the only cure for his baby is a bone marrow transplant which would cost 22 Lakh Rupees, an amount that Abdul can never be able to arrange.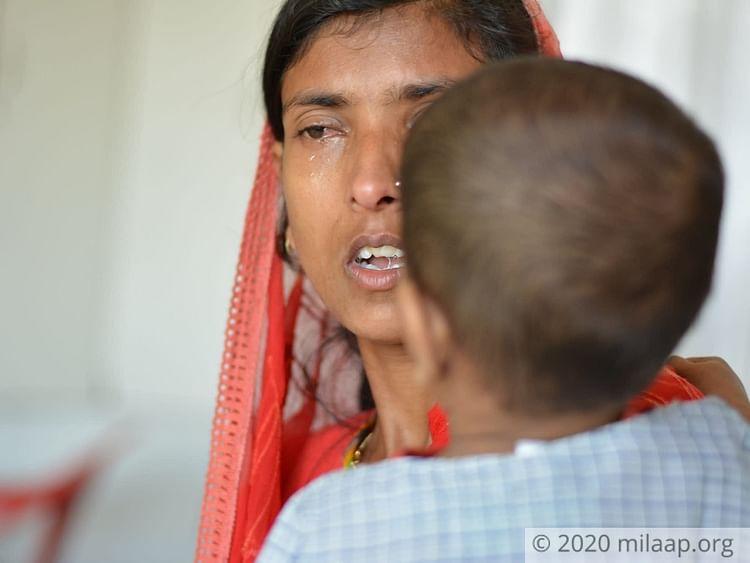 I hold on to her tightly in the night fearing I might lose her any moment
"Allah, please help us. I'm praying every minute. At night, I don't get sleep thinking about my baby. I just hold on to her tightly. Sometimes, I switch on the light in the middle of the night and check if she is alright. With all these tests and disease names, I'm not sure what's going to happen. We have left our home and come to a different city all in the hope that she will be cured. We have no money left and are staying in our relative's place." - Salma Khatun, Mother