"My husband calls me every other hour to check up on our baby. What do I say? I don't get to see her that much myself, just once in a day and mostly through the glass window outside the ICU.

I tell him about those few minutes that I see her and he breaks down at the thought that he might not be able to see her at all.

" - Amrin, mother

Amrin gave birth to a baby girl who was born prematurely in just 31 weeks with a weight of 1.4 kg. It was a shock to Amrin and a bigger shock to her husband Salman who is now in Mumbai, unable to come to his family due to the unfortunate situation of the pandemic.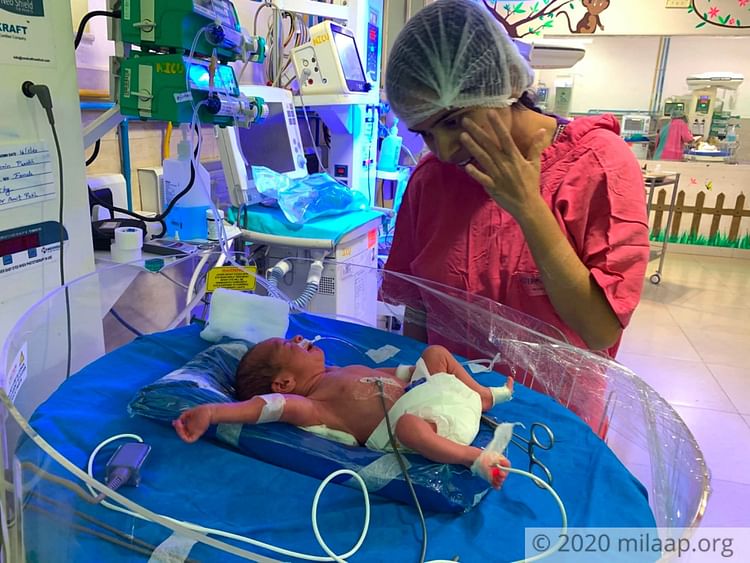 'There is no time to waste, your child and your life is in danger'
"The day of my unexpected delivery, I just went for a check-up to the local hospital as I wasn't feeling well. As soon as the doctor saw my test reports, he asked me to immediately shift to a bigger hospital. He told me that my child and my life are in danger and we should not waste any time. I was worried and scared. I called my brother immediately who took me to the city hospital where I was admitted under emergency." - Amrin

Within the next few hours, Amrin experienced labour pains and she delivered the baby. Due to the weak condition of the baby, she was immediately put on ventilator support in ICU.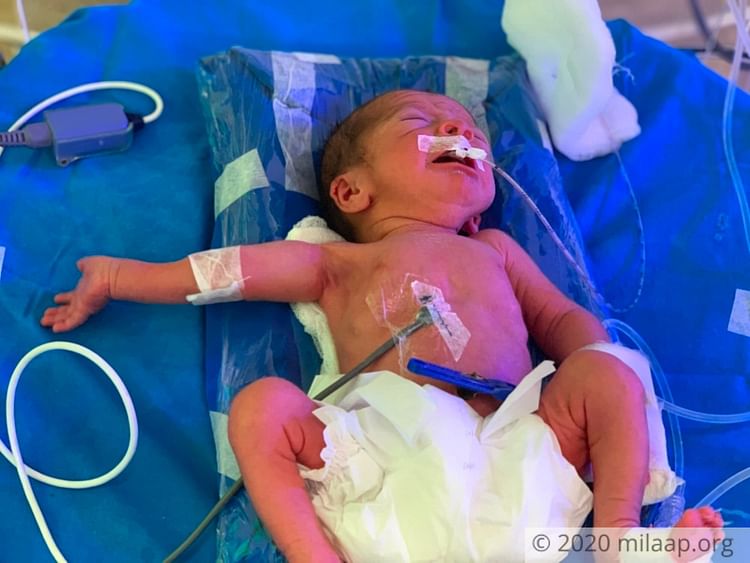 They fear they'll lose their daughter before even holding her in their arms
"When my brother-in-law called me and told me the news, I couldn't understand what to feel. I was happy for the birth of my child yet broken that I was not there for her and my wife. I thought that my child would be fine in a day or two but then Amrin told me that she saw our baby and her condition... it is critical. I haven't even seen my little girl yet. What if I lose her?" - Salman

When Amrin saw the baby for the first time, she just collapsed on the floor and kept crying for hours. She saw the baby gasping for breath and her extremely weak body which scared her that she might lose her daughter even before holding her in her arms.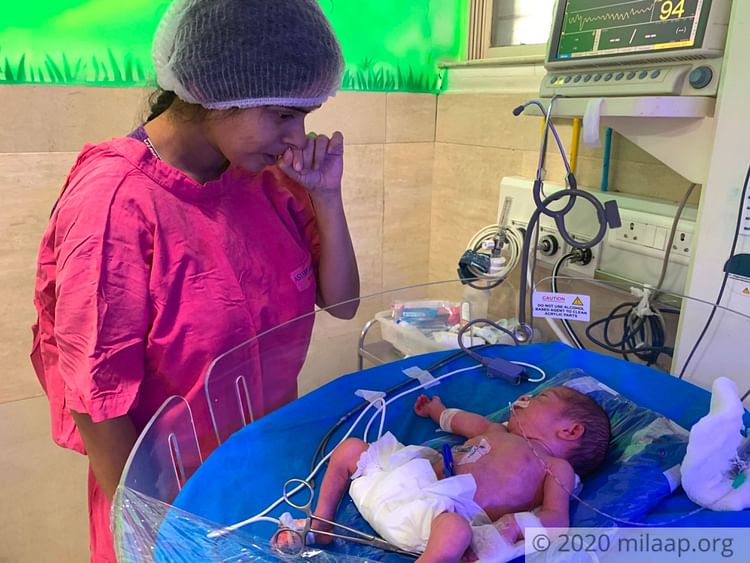 She is getting better but we are failing to afford the cure
Salman and Amrin live in Mumbai, where Salman works as an electrician. Amrin came to her village near Ratnagiri, Maharashtra, for her delivery, while Salman stayed back for work. With limited income and high cost of living, these parents barely manage to save anything by the end of the month. Although the income was enough to run the house, it is not enough to even afford one day of their baby's treatment.

The baby needs at least 2 more weeks of NICU care and supportive treatment to fully recover but this poor father cannot manage it on his own.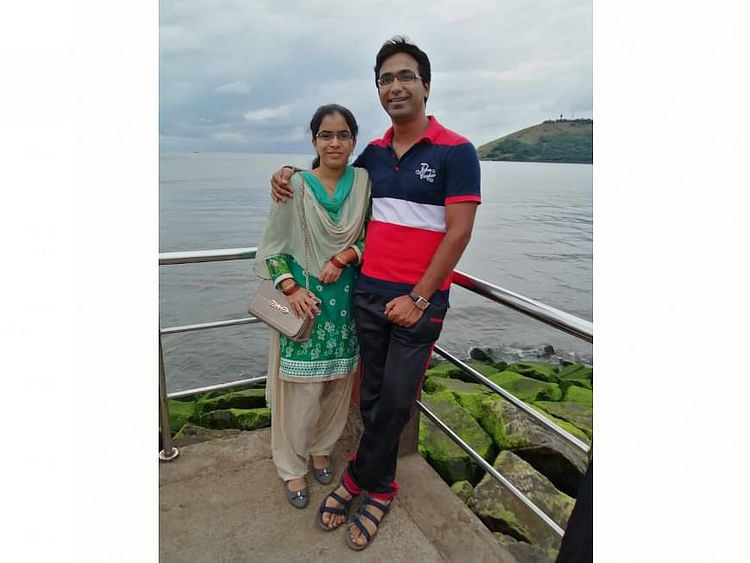 Only you can help these parents save their newborn. With your generous support and contribution, this mother can take her baby home safe. Click here to contribute.