"She used to be so happy... so positive and full of energy. Even after a hard day at work, she would make me smile once I reached home by acting like a professor and teaching me things she learned in school. But all that has changed.

For months now, my daughter has been living in pain. She cries all the time, and I've never seen her this afraid She barely even talks anymore. I haven't told her the truth of her condition but she's smart. I think she knows... the poor girl knows she has cancer. She knows she's dying, and she knows her father can't afford her treatment!"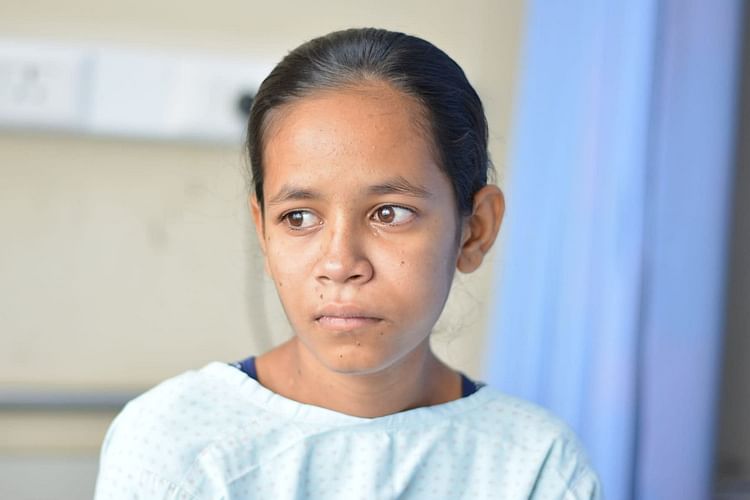 When 14-year-old Kumari complained to her father one evening that the back of her mouth was hurting, her father took her to the doctor the very next day. He was surprised when the doctor said there appeared to be an unusual swelling in her throat, of which he needed to take a sample — a biopsy.
"Kumari was scared about letting him cut out a piece of her throat, and honestly I was too. But I told her not to worry, that everything would be okay.

I never guessed that soon we'd find out she has cancer.

"

— Srikanth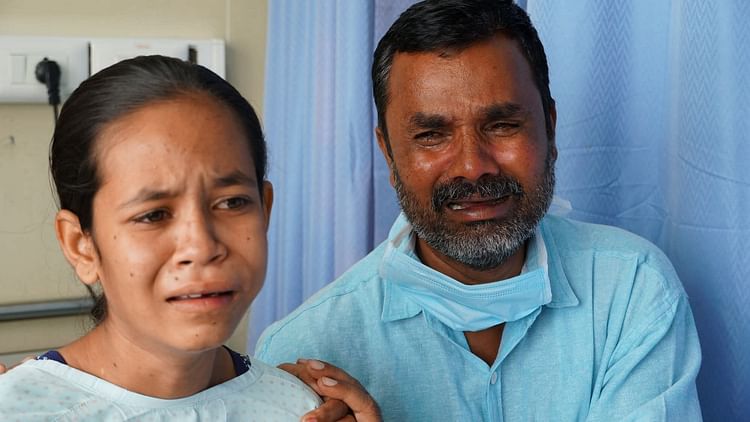 They had to bring her to a bigger hospital
After that initial biopsy, the local doctor recommended Srikanth take his daughter to a more advanced hospital in the city. Once here, a much bigger biopsy sample was taken from the terrified young girl, and the results, unfortunately, were conclusive. Kumari was diagnosed with rhabdomyosarcoma — cancer.
"Srikanth and I couldn't believe our ears. We decided immediately we wouldn't tell Kumari what the doctor had said. But over the next few months, with all the treatment she had to go through... Our daughter's very intelligent, a top-ranker in her class.

I'm sure she has figured out what all the treatment is for; all the needles and injections, the constant hospitalizations.

"

— Savitri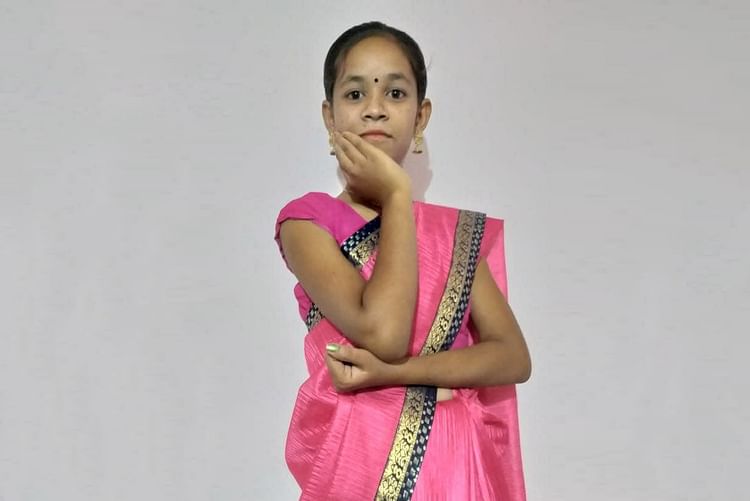 She used to dress up and act like a professor
She can recover from this, but Srikanth has run out of money
Rhabdomyosarcoma is one of the most common cancers in children. With proper medical care and management, there's a very good chance for Kumari's survival; the problem is that the course of treatment is very complex. She needs surgery to remove as much of the tumor as possible, and then a combination of chemotherapy and radiation to ensure every last trace of the cancer is gone. Without this treatment, the poor girl won't live long enough to even see her next birthday. Srikanth tried his best, and got her a few months of chemotherapy, but he's completely broke now.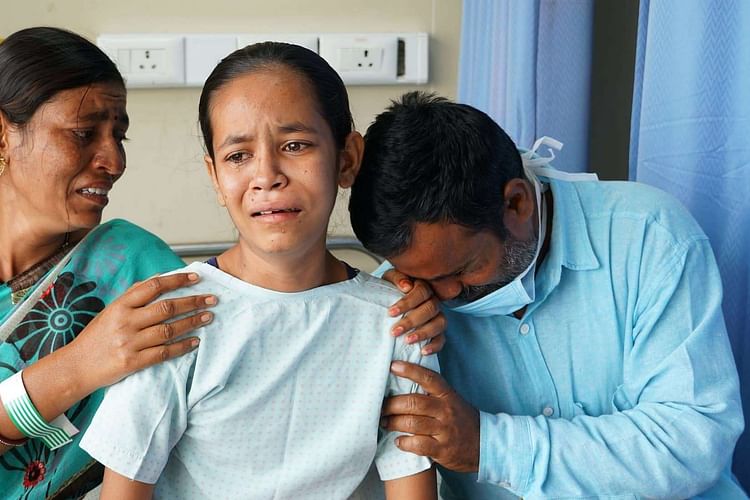 This poor man feels like he's failing as a father
"I'm an illiterate man. When my daughter told me she wanted to be a professor one day, so she could give all the children in our village an education... it was the proudest moment of my life.

I swore to her I'd do everything I could to make her dream a reality, to give her the life she wanted. But now... forget the rest of her life, I can't even promise her a tomorrow! I'm failing as a father!

"

— Srikanth
Srikanth is just a daily-wager. Over the past year, especially with the lockdown, he has used up every bit of savings he ever had, and has even taken multiple loans. He can't afford the treatment his daughter needs.