"My girl has gone through a lot in these 9 months - rigorous chemo sessions, weakness in her body, pain in her legs and a major surgery too. I don't want her to go through any of it ever again. I pray that even the shadow of cancer shouldn't touch Alia." - Gulnazni, mother

Last year in October, just a week before her birthday, 3-year-old Alia was diagnosed with fourth stage cancer - Neuroblastoma, with a tumour in her stomach. But she fought it bravely with a smile and is so close to becoming cancer-free.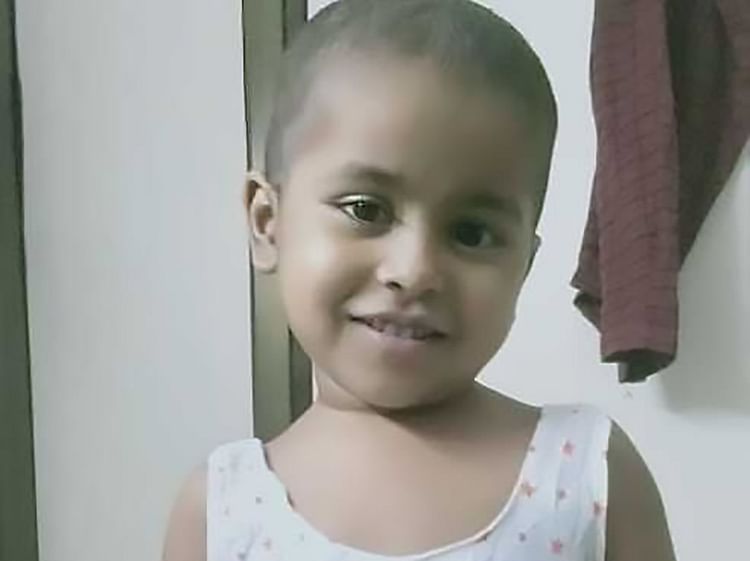 Cancer left my little girl lifeless
Alia and her family live in a small village near Samastipur, Bihar. When initially she got sick, they went to the local doctors itself but nothing came into light. It took 2 months to find out that the little girl has cancer and in those two months her health deteriorated irreversibly.


"It started with recurrent fever and slowly it took over my child's body. She couldn't eat, talk or even get up from her bed. Tears rolled down her cheek and no medicine was working to relieve her from the pain she was having in her legs and her stomach. Cancer left my little girl lifeless." - Masoom, father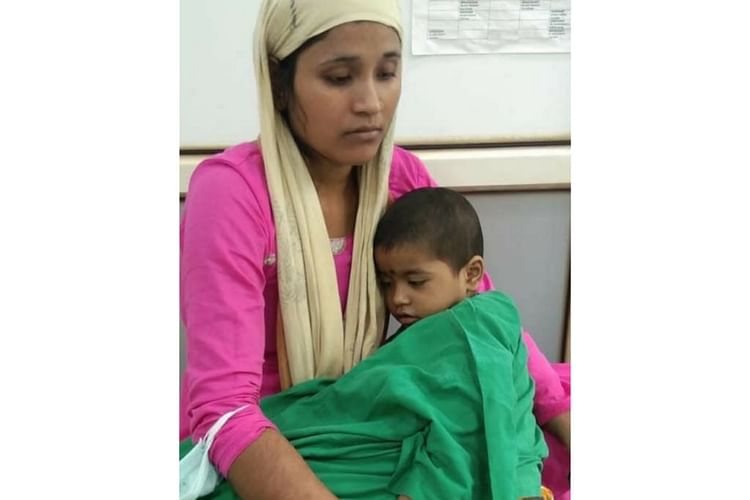 The last step to defeat cancer is a transplant
After her surgery for tumour, Alia is back to being her chirpy and active self. She talks to her brother on phone for hours telling what all she did today and that she would be home soon. She is back to not just walking but running on her two feet and all of this progress will go in vain if she can't get a bone marrow transplant.


"Chemo stopped her cancer from growing and surgery removed 90% of the tumour but the remaining tumour carries the risk of bringing her cancer back. Only a transplant can save her from this misery. She is so much better now. Just one last treatment and then we can finally take her back home but we can't afford it any further." -Gulnazni, mother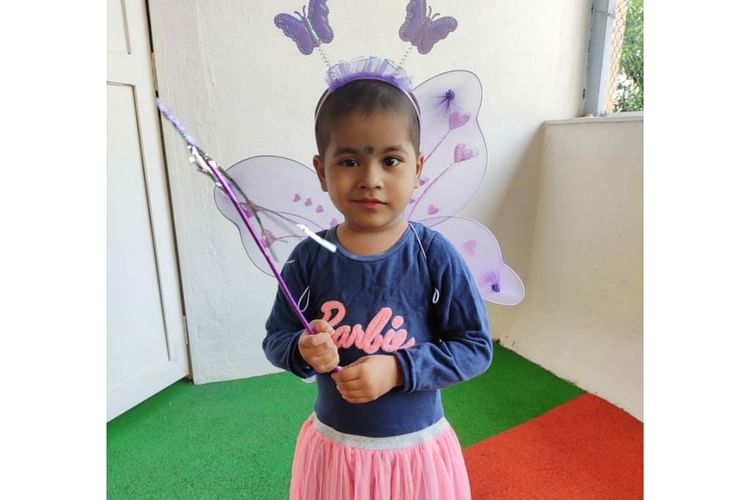 Alia on Eid this year
I am just a labourer who eats what he earns for the day
Masoom used to work as a helper in a garage in a nearby town. He earned not more than 300 rupees on a daily basis which was just enough to put food on the table. He borrowed money and took loans to manage Alia's treatment so far but now, he is left with absolutely nothing with him.


"My 5-year-old son and my aged parents are back at my village. While we are battling here to save Alia, they are having their own struggles. I just want my child to get better soon so that we can go back to how we lived, together as a family. But because of my poverty, I might lose my daughter when I am so close to taking her home. I don't want to lose her." - Masoom
They need 3 lakh rupees more to get a life-saving transplant fro little Alia. Only you can help them. Your contributions can give a better life to Alia. Click here to contribute.