Farida and Harun have had nothing to eat on this Eid. In fact they were so helpless that they didn't have a single rupee to buy milk for their 5-month-old son in the hospital who is suffering from a severe neurological disorder and needs an urgent surgery.


"I had to go to the nearby police station to ask for help, otherwise we wouldn't have survived that day. They gave us a few kilos of rice and dal and five hundred rupees to buy milk for Ali.He can't feed so we have to buy formula milk for him. We were saved for that day but I don't know how long we can continue like this. My son is fighting for his life in the hospital and I can't afford his treatment," - Harun, father.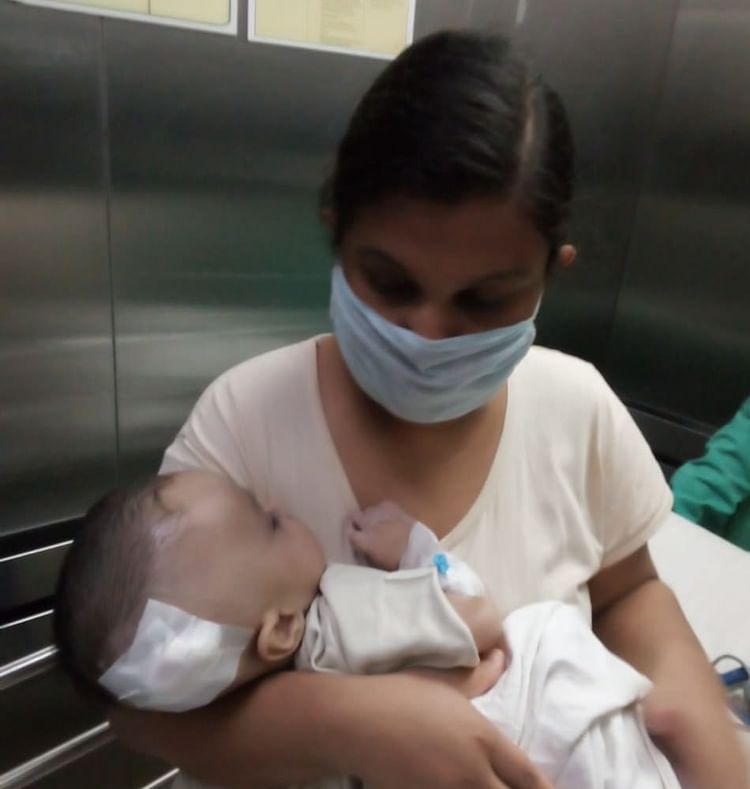 Ali, post surgery
Little Ali has only known pain since birth
Ever since his birth, Ali has been battling one ailment after another. When he was just a month old, Farida noticed that he couldn't breathe on his own. After consulting doctors, they found out that Ali was suffering from a heart disease. Luckily for the worried parents,medicines were able to cure his condition. But it didn't stop at that. The very next month the parents noticed a white patch in his left eye and had to rush again to the local doctors.

"4 years ago, I had lost a child - in my womb. This time, with Ali, we were extra careful. But even then how was he getting so sick? Along with the white patch in his eye, we saw that Ali was crying all the time, even when he was in my lap. He would shake his head vigorously as if to tell us that it was hurting. We were scared," - Farida,mother.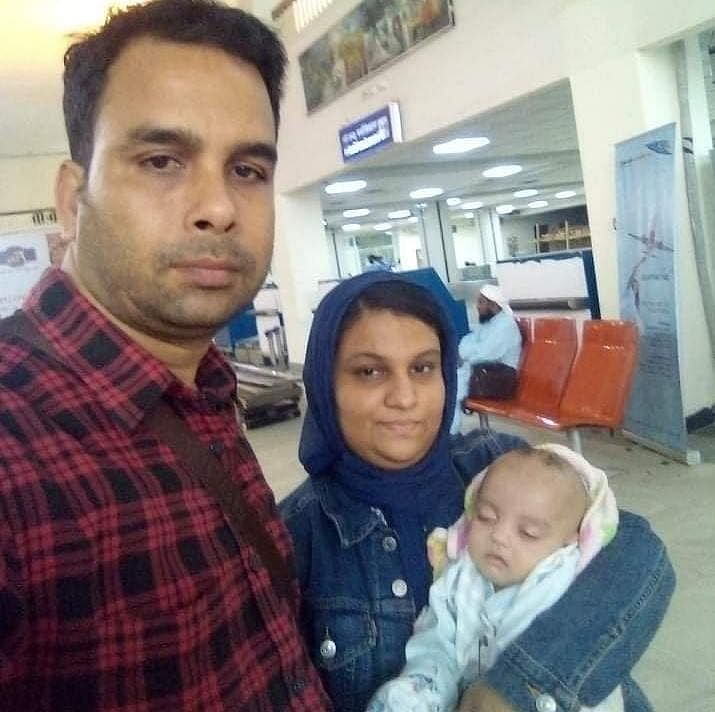 An old pic
The money I had brought with me for his treatment has been spent on Ali's tests
A small salesman at a garment shop, Ali makes around Rs 8000 a month. He is the sole earning member of his 8 member family. Over the years, he was able to make a savings of Rs 40,000 and he brought the entire amount for his son's treatment. All that is over on the numerous tests that Ali had to undergo.


Ali before the surgery
"We were scared when we saw that Ali's head was growing in size. We could see that he was in tremendous pain. The doctors, here, said that fluid was getting collected in his brain and he needed two immediate surgeries. Any delay can kill him. One of them is over - they have taken out the water from his brain. They still need to operate on his eyes," - Harun.

Ali is suffering from neuromyelitis optica syndrome - a neurological disease that affects the optic nerves and the spinal cord and eventually the brain. He has crossed eyes and without urgent surgery can turn blind.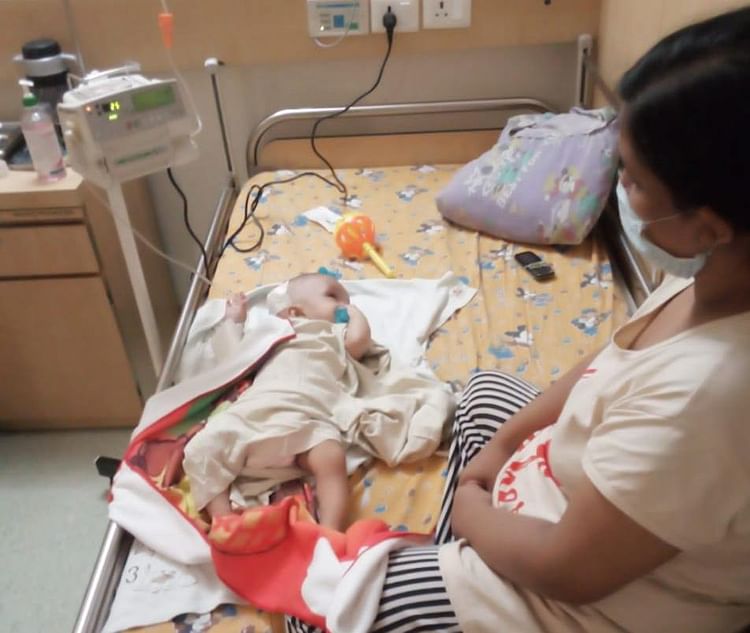 He needs the surgery as soon as possible but how will I afford it?
Harun is desperate - he is asking everyone he knows to help with 3 lakhs for the surgery that can save his son's life. He has taken loans and sold his cows back at home. There is nothing more this father can do - his only hope is you.

"I don't know what more I can do! I am sitting outside the hospital, praying to God while Farida is with Ali. I haven't been able to see him, hold him. I am scared thinking what if we are unable to take him back home? Please help me…" - Harun begs with tears in his eyes.
Even a small contribution will help these parents in this dire condition - you can click here to contribute and save Ali