"It was about 6 months ago.. I was inside and my daughters were on the roof, when I heard a loud thud. Akshada had fallen off the roof and landed on the ground. I rushed to her in panic. She had suddenly felt dizzy and lost her footing, I was afraid she'd broken a bone but she didn't have any visible injuries, except for a few bruises… at the time she assured me it was nothing serious.. But now… I never imagined that things would turn out this way."


- Dayanand, father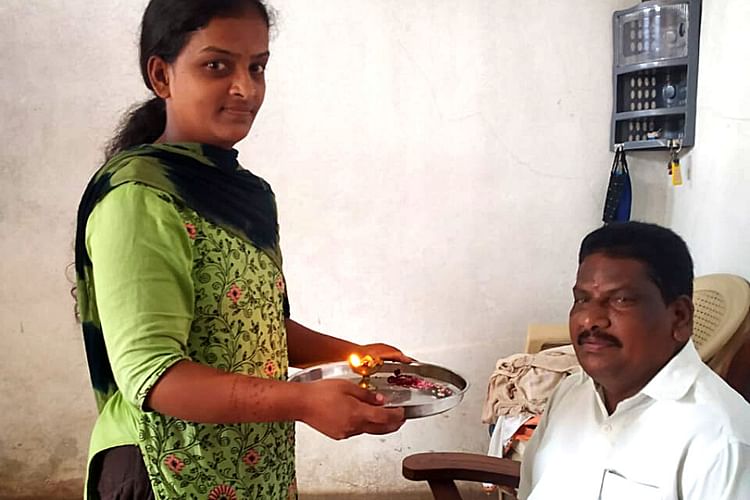 The cause of her dizziness was something they never expected
Ever since that incident, 19-year-old Akshada had been going about her life, normally. Until, in March, earlier this year, she suddenly started to have difficulty in walking and standing. She would feel cramps in her hands and legs, but most often, she would have splitting headaches.


"Even though I told myself not to think the worst, these were sure signs that something was wrong. I was afraid that the fall was the cause of this and immediately consulted a neurologist. They ran an MRI scan and some blood tests and the results confirmed my fears. They found something like a tumour in her brain and told us that she needed surgery immediately.."
She underwent a brain surgery
Akshada had

Chiari Malformation of Syringomyelia

- a cavity or cyst that had developed within her spinal column. She underwent a brain surgery earlier this week and has been recuperating since. But her treatment is far from over. Akshada needs regular check-ups and supportive treatment to ensure full recovery, the cost of which her father is struggling to bear.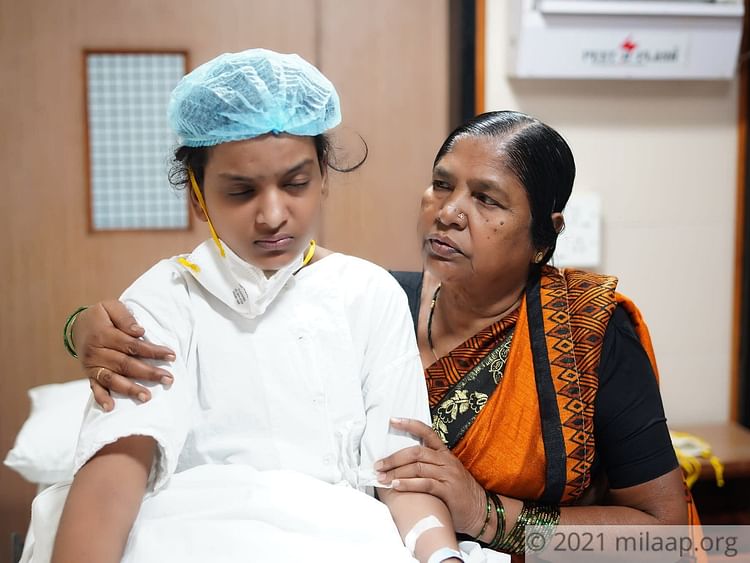 She can't even stand without support
The past couple of months have taken a physical and emotional toll on this bright 19-year-old. Akshada had quite the creative streak and would spend most of her time either painting or tailoring. But now she can barely sit up, let alone hold a pencil in her hand.


"I always thought my daughter had indomitable strength. She would carry 10 kg ration in each hand effortlessly... Now she is so weak and confined to a bed. Two of us have to be by her side at all times, helping her walk, sit or stand. It breaks my heart to see her like this. She's constantly asking me about her treatment, and how long it will be until she can do things by herself again, but I have no answers for her…" - Surekha, mother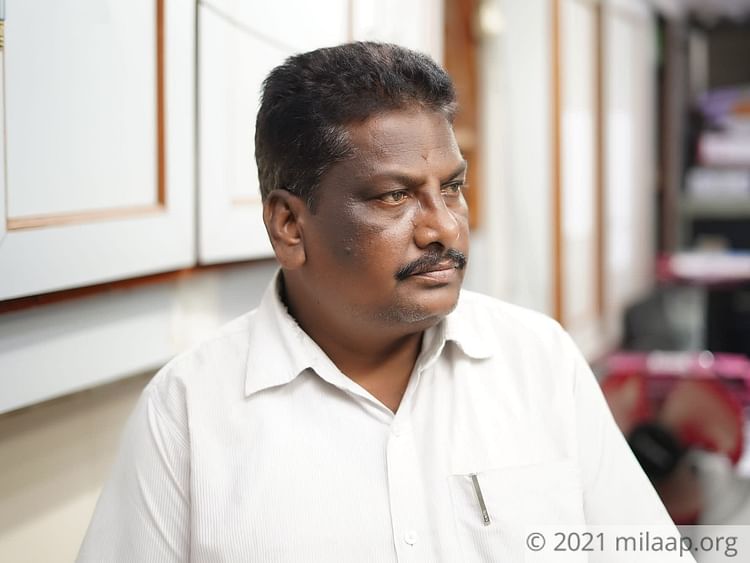 Merely a tailor, the cost of his daughter's treatment is out of his reach
"We hail from a very small village in rural Maharashtra where I'm just a tailor, with nothing to my name. I only earn a few rupees a day, which is barely enough to feed my family. All the money I had, some 50,000, was used up in making sure Akshada got her surgery. Now she needs to continue her treatment, but there is no way I can afford it. I have nothing left to even pay for my other three daughters' needs. Where am I going to get 5 lakh rupees from?" - Dayanand
Before she learned of her predicament, Akshada had been looking forward to enrolling in a skill development course and achieving her career dreams. Now she needs your help to get back on her feet. Your contributions can make a world of a difference for Akshada and she can return to her normal life again. Click here to donate.